Support the Kunsthal
BUSINESS FRIENDS
The Kunsthal is a true cultural entrepreneur and has been at the forefront of what is often described as 'cultural entrepreneurship' for years. Because of this entrepreneurial spirit we are very much aware of what companies want and need. Especially for companies and small businesses we have therefore put together a number of attractive Friends packages focused on social engagement, networking, visibility, and events for business relations.
START-UP, SCALE-UP, AND GROWN-UP
Business Friends come in all shapes and sizes. Depending on the wishes, possibilities and size of your company, we will select the right Friendship for you: Start-up, Scale-up, or Grown-up. Each package has a number of interesting and well-considered benefits to offer, and the greatest thing of all is that this helps us realise a wonderful, accessible, and entrepreneurial cultural Rotterdam together. 
BUSINESS FRIEND+
Especially for companies that want, and are able, to be even more involved in the Kunsthal there is a possibility to become a Business Friend+. This Friendship has some very special benefits, including an exclusive evening opening of the Kunsthal, and can only be entered into for a period of at least three years. In this way we will have a chance to really get to know each other, so both of us can make the most of our Friendship.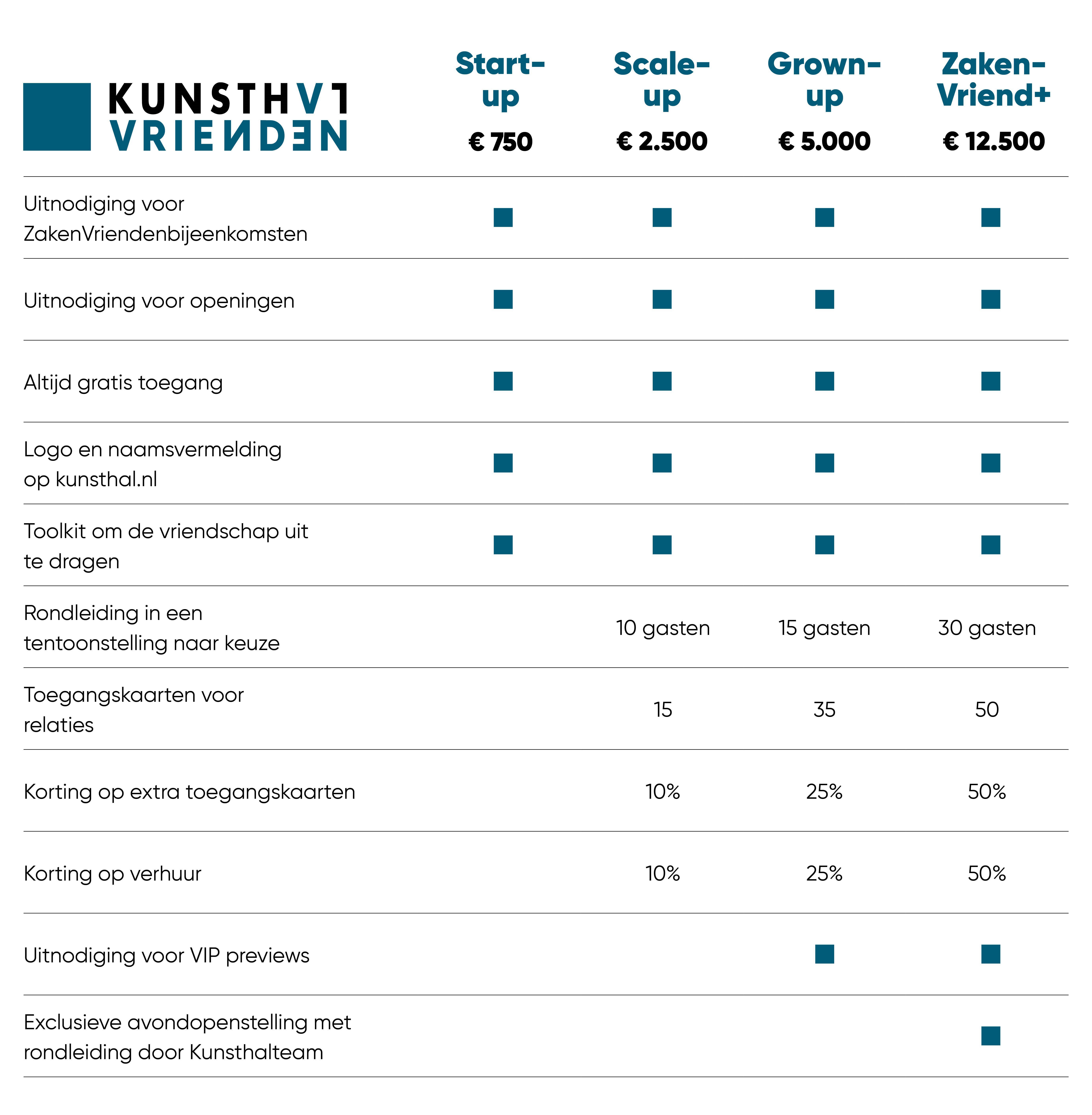 FIND OUT MORE? 
All Friendships start with an introduction. We would therefore very much like to meet and talk to you. Please contact Frank Hop via hop@kunsthal.nl, or call (+31) (0) 10 44 00 437 for an appointment – no strings attached. 
Contactformulier Zakenvriend
See also