Practical information
Address, route and parking
Address
Kunsthal Rotterdam
Museumpark, Westzeedijk 341
3015 AA Rotterdam
+31 (0)10 – 4400 300
The Kunsthal Rotterdam is located in the Museum Park
20 minutes' walk from Rotterdam Central Station.
By public transport from Rotterdam Central Railway Station
Tram 8 (in the direction of Spangen), tram stop Kievitslaan or Vasteland,
1 minutes' walk.
Tram 7 (direction Willemsplein), tram stop Westplein, 4 minutes' walk.
Metro stations Eendrachtsplein or Leuvehaven, 7 minutes' walk.
By car
The Kunsthal is located in the Museum Park, next to the Erasmus Medical Center (previously Dijkzigt Hospital). Directions can be downloaded in the downloads section of this page. If you want to drop someone off at the entrance, we advise you to drive to this address: Museumpark, Westzeedijk 341, 3015 AA Rotterdam. 
Parking
Visitor parking is available at the Museum Park car park. The entrance to the car park is on the other side of the Museum Park; for Sat Nav please use the following address: Museumpark 32, 3015 CX Rotterdam. Payment can be made through cash or by creditcard (Master or Visa). Make a reservation here
Parking spaces for disabled people
Parking spaces for disabled people are located on the ventweg. From the Westzeedijk you can drive down and after the underpass of the Kunsthal you can park on the right on the sidewalk.
Activities in and around Museumpark
A lot of hard work is being done around the Museumpark on the construction of Depot Boijmans Van Beuningen and the refurbishment of roads and footpaths. From April 4, 2020, Museumparkstraat will be closed for two years between Wytemaweg and Jongkindstraat.
Downloads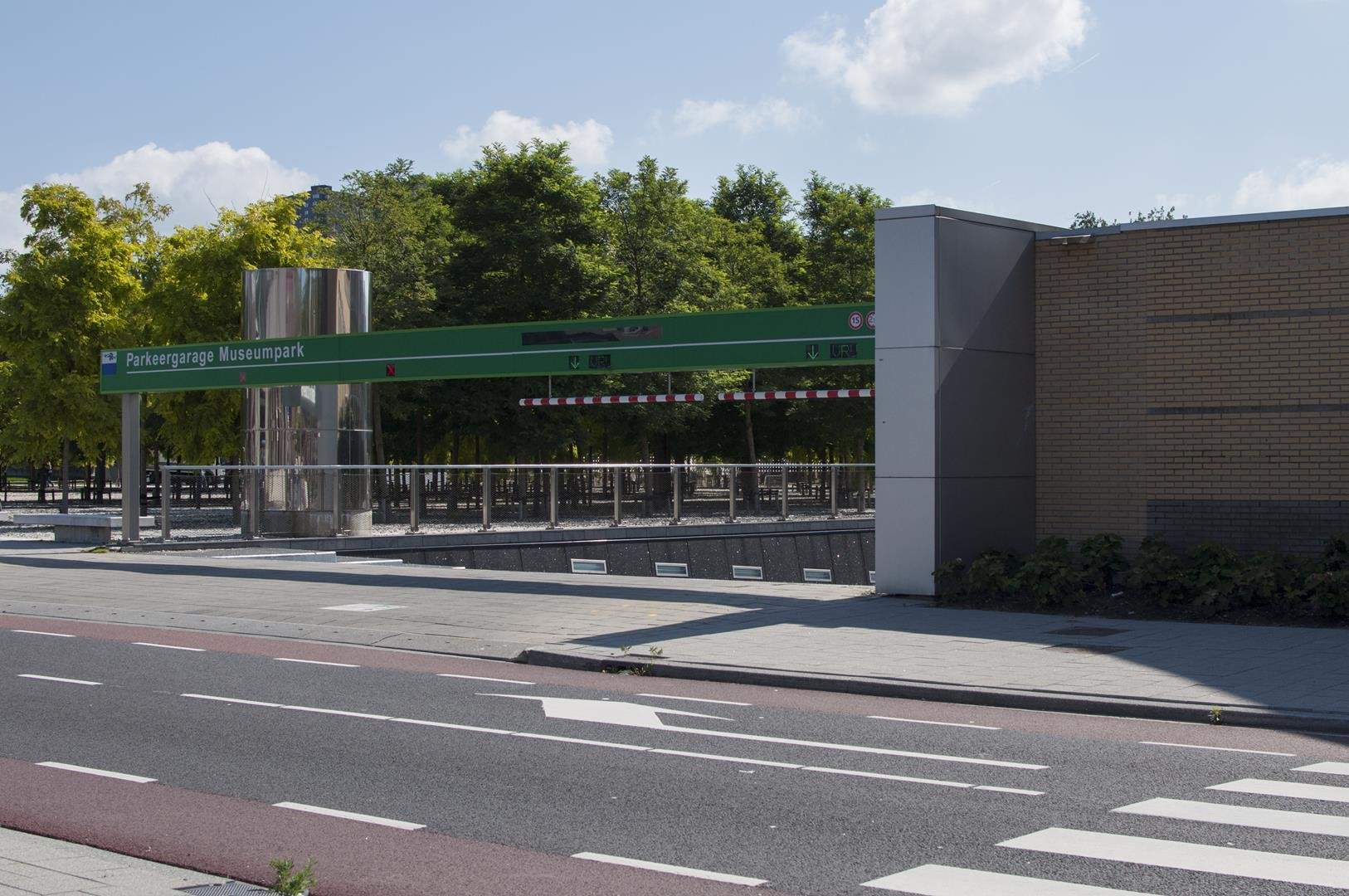 Go to