Plan your visit
Guided tours
Kunsthal Rotterdam collaborates with UrbanGuides in offering guided tours of its exhibitions. You can book a guided tour via the website of UrbanGuides. They will contact the Kunsthal after booking your group.
Five and a Guide': a guided tour with one guide and a maximum of five participants. This is how we ensure that a visit to the Kunsthal is pleasant and safe, for you and for our staff. In fifty minutes one of the guides from UrbanGuides will take you through We Are Animals or Magnetic North.
FIVE AND A GUIDE
Five and a Guide' costs €75 for a guided tour of fifty minutes.
There is a maximum of five participants, in addition to the guide. 
You can pay for the tour at the Kunsthal's cash desk prior to the tour.
All prices mentioned include VAT. The entrance fee for the Kunsthal is not included in the costs for the guided tour.
Cashless
Please note! You cannot pay cash at the Kunsthal Rotterdam. The Kunsthal opts for cashless payment methods in order to ensure sustainability and safety.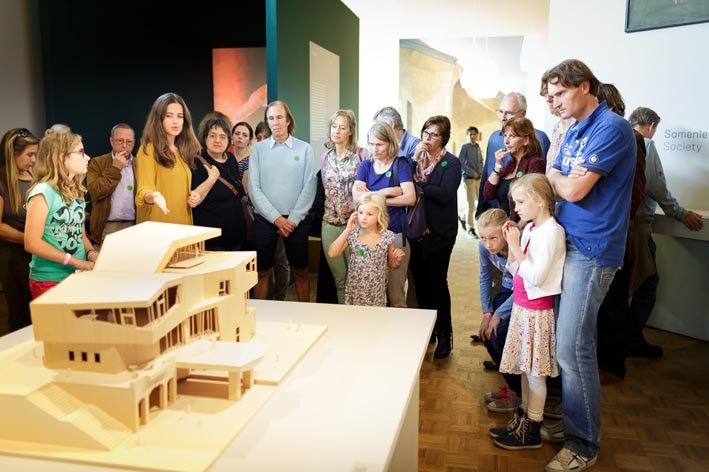 more