Plan your visit
Guided tours
It is currently not possible to book a tour.
The Kunsthal Rotterdam works in collaboration with MuseumGuides to offer guided tours of its exhibitions and the building.
 
You can book a guided tour with MuseumGuides yourself via the MuseumGuides website. They will register your group with the Kunsthal once you have booked. You can book the following tours with MuseumGuides:
Guided tour of the main exhibition in Dutch, English or German. Price: € 70 for groups of no more than 20 persons.

Guided tour of the Kunsthal building's architecture. Price: € 85 for groups of no more than 20 persons.

Tailor-made group tours for students, companies or organisations. Each guided tour is based on the group's individual interests. Price: € 125 for groups of no more than 20 persons.
​All stated prices include VAT. The admission fee for the Kunsthal is not included in the cost of the guided tour.
Chasless
Please note! From Tuesday 3 April 2018 it is no longer possible to make cash payments at the Kunsthal Rotterdam. The Kunsthal is opting for cashless payment methods in order to promote sustainability and safety.
GIVING YOUR OWN GUIDED TOUR
You are allowed give your own guided tour of an exhibition on the following conditions:
The group may not exceed 20 persons.

The group must be registered with the Kunsthal using the registration form on this page and at least two weeks beforehand.

Kunsthal guided tours take precedence over external guided tours.

The Kunsthal will decide whether the time at which you wish to plan your guided tour fits in with the schedule for other guided tours.

You may give your guided tour once the date and time have been confirmed.

Your own guided tour must start at the allocated time.

Please let us know as soon as possible if your planned guided tour cannot go ahead due to unforeseen circumstances.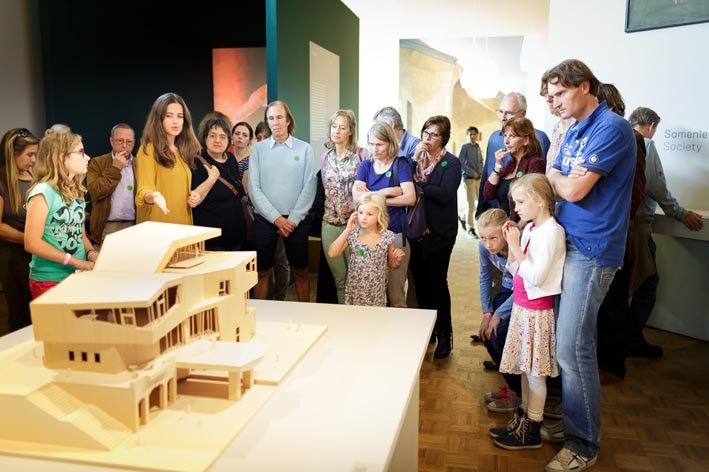 more