At the Kunsthal
Kunsthal Cafe
Relax and enjoy yourself in the dynamic and special ambience of the Kunsthalcafé. Its spacious terrace, an oasis of calm in the Museumpark, is just the place for a coffee, a quick bite or a leisurely lunch. Or simply for some drinks, you are more than welcome before or after your visit to one of the exhibitions. The varied programme full of contrasts offered by the Kunsthal takes you on an adventurous journey through different cultures and artistic movements.
The Kunsthalcafé is also an excellent location for (business) events and group receptions in the daytime or evening.  
For more information go to Rental and events.
The Kunsthalcafé team welcomes you with a varied menu and good service every day except Monday.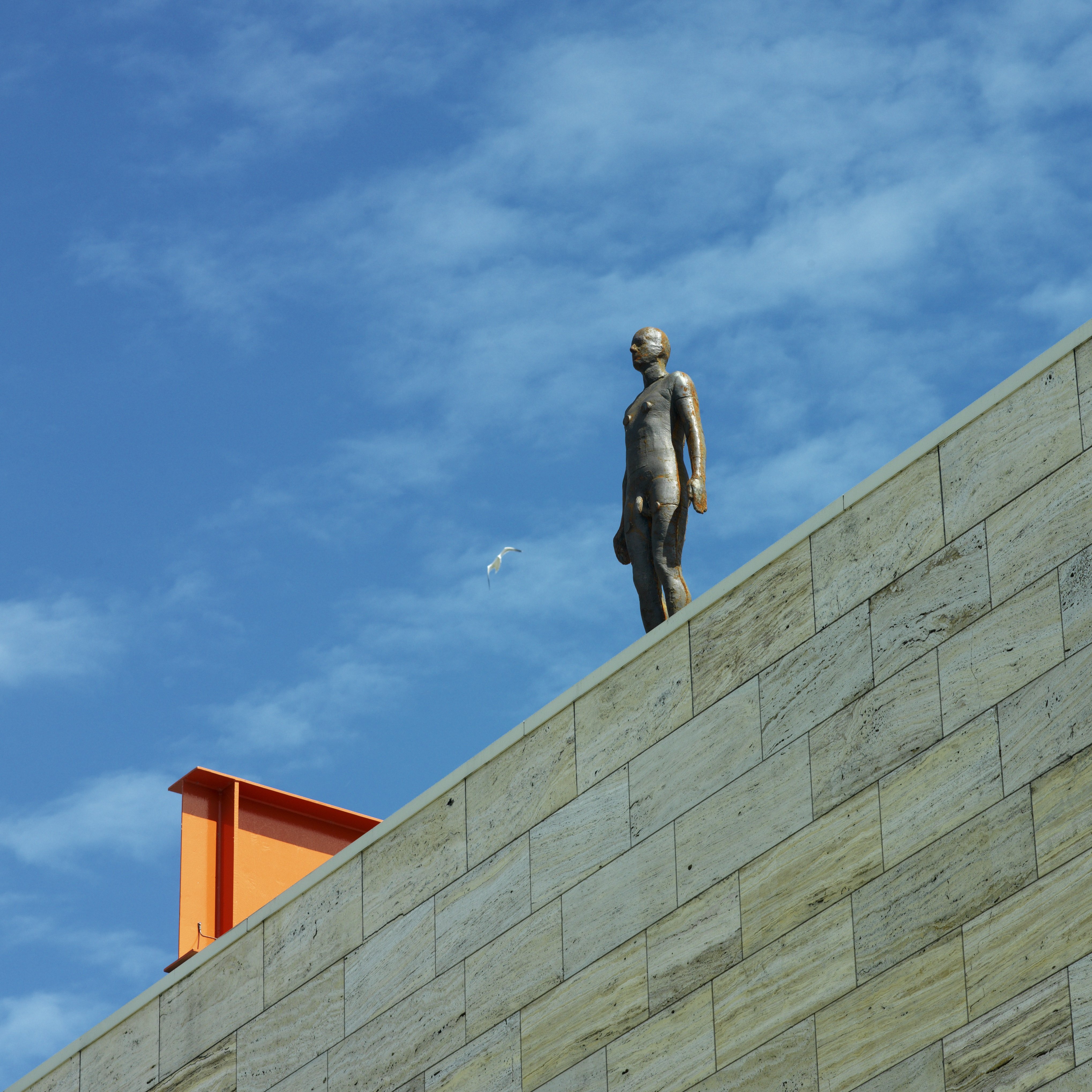 Tasteful location surrounded by art and architecture
The Kunsthalcafé is is located in the Kunsthal designed by the famous architect Rem Koolhaas and is tastefully furnished by Vitra. Fine art can be seen in and around the Kunsthal Café; art such as the neon sculpture of a luminous cloud cover by visual artist Günther Förg that adorns the ceiling of the cafe.
Outside on the grass are bronze rabbits – a favourite with children - by Dutch sculptor Tom Claassen, and the work entitled 'AUB au mijn benen' (please - aw, my legs) by Henk Visch. From the Westzeedijk and the park you can see the sculptures 'Kameel en Reiziger' (camel and traveller) by Henk Visch and  'Another Time II' by Antony Gormley on the roof of the Kunsthal. In the Kunsthal's roof garden, visible when you walk past the easy staircase in the Kunsthal, you can see 'Three Part Object LH 470' by English sculptor Henry Moore.