About the kunsthal
Press and images
Welcome to the press page of the Kunsthal Rotterdam. Press material (press releases, thumbnail press gallery) related to the exhibitions can be found on the page of the exhibition concerned. These files can be downloaded through a link at the bottom of the exhibition page. The thumbnail press gallery shows which images are available for royalty-free use during the exhibition (unless specified otherwise), provided that the correct captions and copyrights are mentioned. These images can only be used for editorial (and non-commercial) purposes for reviews or promotion of the exhibition.
For requesting image material (suitable for use online and in print), additional press information and interviews, please contact the Communication department via communicatie@kunsthal.nl 
STAY INFORMED
Would you like to stay informed about the exhibition programme and activities, and do you want to receive invitations to press previews and openings? Please subscribe to our press newsletter that appears around eight times a year.
PRESS BY APPOINTMENT
The Kunsthal is happy to offer journalists and film crews an opportunity to visit the exhibitions and activities. Furthermore, we would like to help you think about creating exclusive content in the framework of our programme. Entrance to the Kunsthal is free upon presenting a press card. In order to offer journalists, professional photographers and camera crews the best possible service, we would like to ask you to contact communication@kunsthal.nl so we can finetune your visit. 
Division Marketing and Communication
Sabine Parmentier (Mon - Fri)
Head Marketing and Communication
+31 (0)10 - 440 03 21
+31 6 52 63 62 32
Anna Kerkhoff (Mon - Fri)
Communication Officer
+31 (0)10 - 440 03 23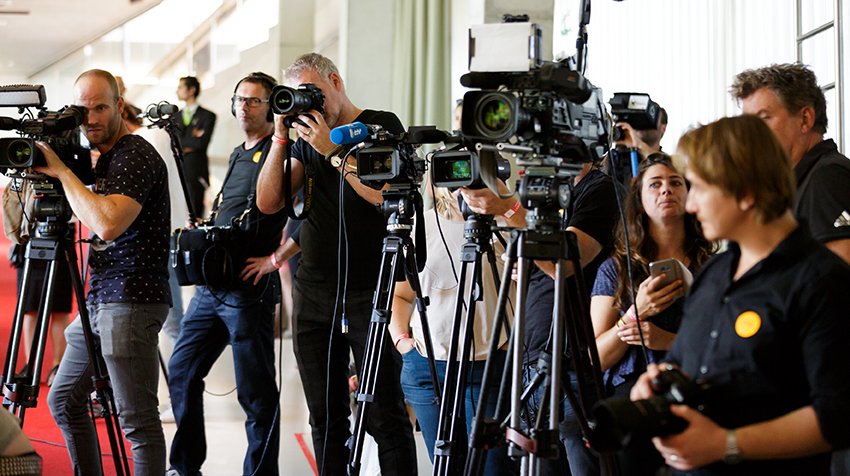 General information
You can find all of the press releases and duty free images (interior and exterior) of the Kunsthal Rotterdam here. For requesting more image material, please contact the Communication department via communicatie@kunsthal.nl 
Downloads
Enter your details if you wish to download press files of the Kunsthal.
See also
Go to press material