Surfing the timeline
New website
Oct. 15, 2015
The Kunsthal Rotterdam proudly presents its new website. Design agency Fabrique has developed a varied and surprising website that shows the diverse Kunsthal programme and its many contrasts. The timeline on the homepage displays the 'collection' of almost 25 years of striking exhibitions in the Kunsthal.
Since 1992 the Kunsthal has occupied a unique position within the cultural landscape of the Netherlands. In simultaneously presenting several highly diverse and remarkable exhibitions and activities with a low threshold, the Kunsthal has kept attracting a new public in an innovative way. Fabrique [brands, design & interaction] has designed a colourful website that matches the dynamic character of the Kunsthal. 
Surfing the timeline
The most innovative feature of www.kunsthal.nl is the timeline on the homepage. It not only shows what is on now and will soon be coming to the Kunsthal, but it also offers a colourful chronological survey of almost 25 years of exhibitions. It presents the 'museum without a collection' like a magic box. The website invites you to swipe and scroll your way through the exhibitions on a voyage of discovery – from modern masters and contemporary art to forgotten cultures, photography, fashion and design, big names and remarkable discoveries. The quality is high, with room for personal stories. The many activities can also be found on the homepage and on the Plan your Visit page. They emphasise the Palace of Festivals feeling: there is always something happening in the Kunsthal!
A broad view of culture
The striping in the design matches the routing and signing designed by Teldesign in the Kunsthal itself, while the many right angles and forceful letters of the typography reflect the robust appearance of Rem Koolhaas' architecture. Each webpage is an exhibition in itself, with room to publicise the many partners who cooperate with the Kunsthal. With its special videos, integration of the social media and excursions on social themes, the website offers a broad view of artists, artistic trends and cultures. In combining art, culture and society, the website does precisely what the Kunsthal does.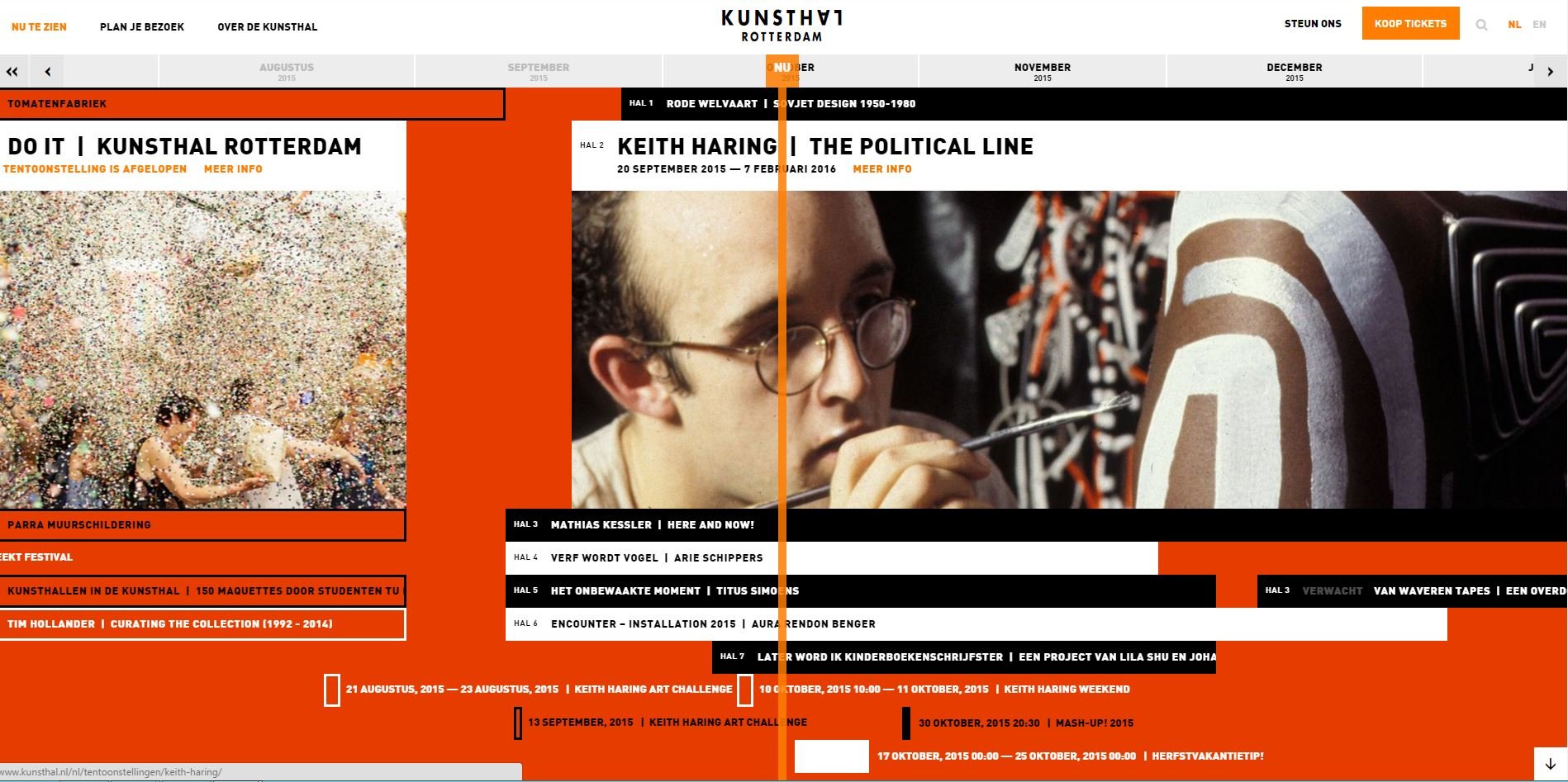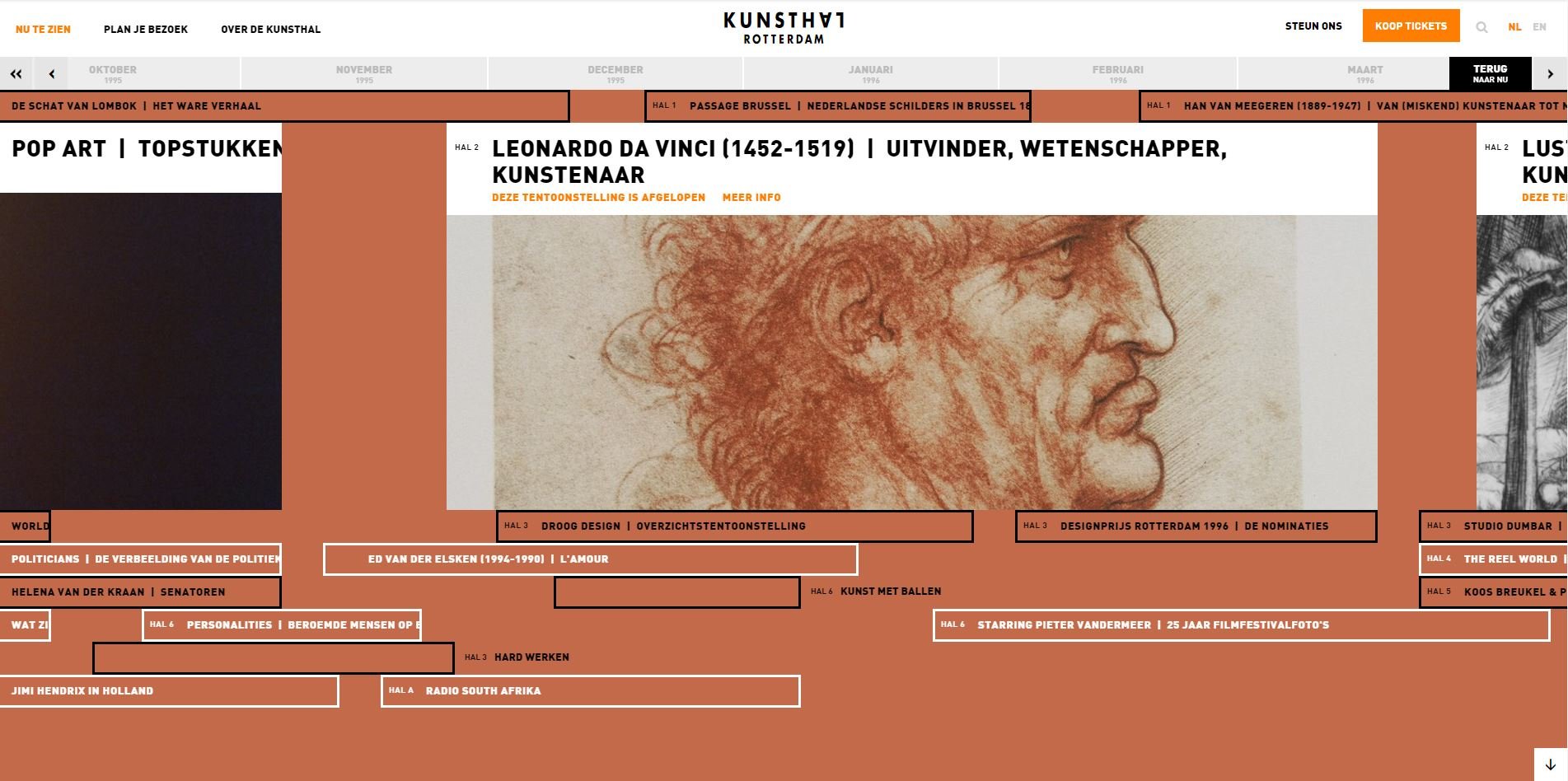 Thanks to