None
Welcome to the museum
June 20, 2023
The Kunsthal is participating in Welcome to the Museum, an initiative of VluchtelingenWerk Nederland, VriendenLoterij, and Prins Bernhard Cultuurfonds. Welcome to the Museum is making 200,000 museum tickets available to people with refugee backgrounds. As a result, refugees, as well as the volunteers accompanying them, are given an opportunity to visit one (or two) of the over 135 participating museums across the Netherlands for free.
The aim of Welcome to the Museum is to introduce people with refugee backgrounds to the history, art, and culture of our country in a very accessible way. An enjoyable outing as well as a show of support during the process of integration and naturalisation of people looking for safety and trying to (temporarily) create an existence for themselves in the Netherlands. 
Each ticket gives free admission to one of the over 135 participating museums spread across the Netherlands. From the Groninger Museum in the north to the Bonnefanten Museum in the city of Maastricht in the south, of course also including Kunsthal Rotterdam. 
HOW DOES IT WORK AT THE KUNSTHAL
•    VluchtenlingenWerk Nederland will spread physical invitations on which two barcodes are printed.
•    Each of these barcodes is good for one free admission ticket. This means that you can either visit two museums on your own, or visit one museum together with someone else.
•    Book your free Welcome to the Museum ticket via our online ticket shop. You will receive your e-tickets by email. Please note: these tickets are only valid in combination with the invitation that includes the barcodes.
•    Your e-ticket as well as the barcode on the invitation will be scanned at the Kunsthal ticket office.
•    Enjoy all the Kunsthal exhibitions!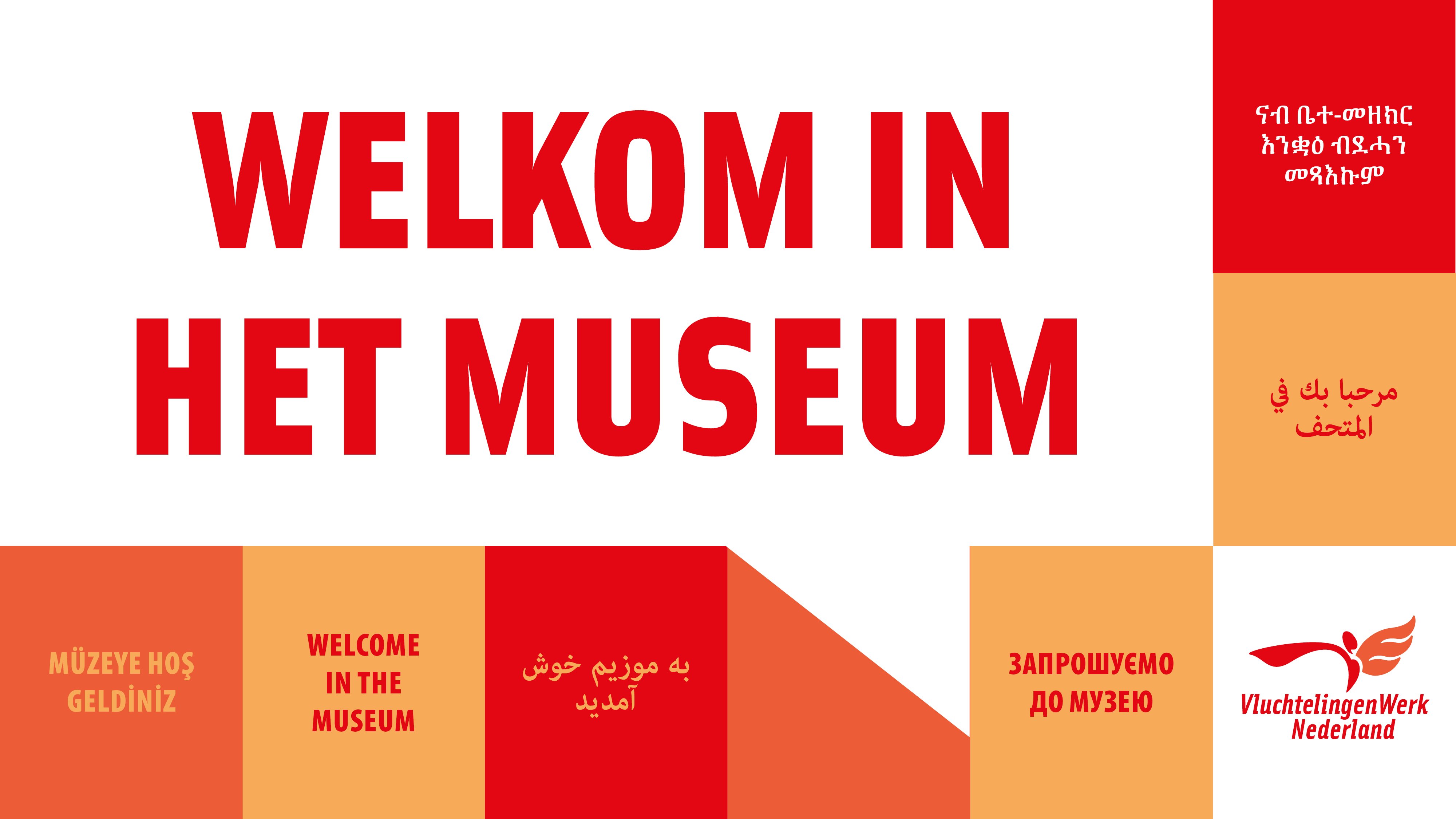 READ MORE