In conversation with Liesbeth Labeur & Duvan Duran
Liesbeth and Duvan both work on their own interpretations of budget-free art in the 'All you can Art' open atelier in the Kunsthal. They only use locally sourced material. This could be 'left-overs' from previous exhibitions, but also old laptops, or pieces of wood found on the street. Although they each have a different approach, they work in similar ways. Yet they both have a clear, individual signature, which identifies their work undeniably as their own.
LIESBETH LABEUR
Liesbeth Labeur's roots are planted in two groups of islands far apart from each other yet both within the Kingdom of the Netherlands. She was born in the area known as the 'Zeeland Islands' (Dutch: Zeeuwse Eilanden), where she lives now, but grew up in Curaçao – as a Calvinist among the carnival-goers. In her art, a 'pious' use of form and a Babylonian sense of imagery confusion are central to her work.
In her artwork 'We have burned willow branches', Liesbeth Labeur not only works with local artists' materials, her subjects and techniques are drawn from her immediate surroundings as well.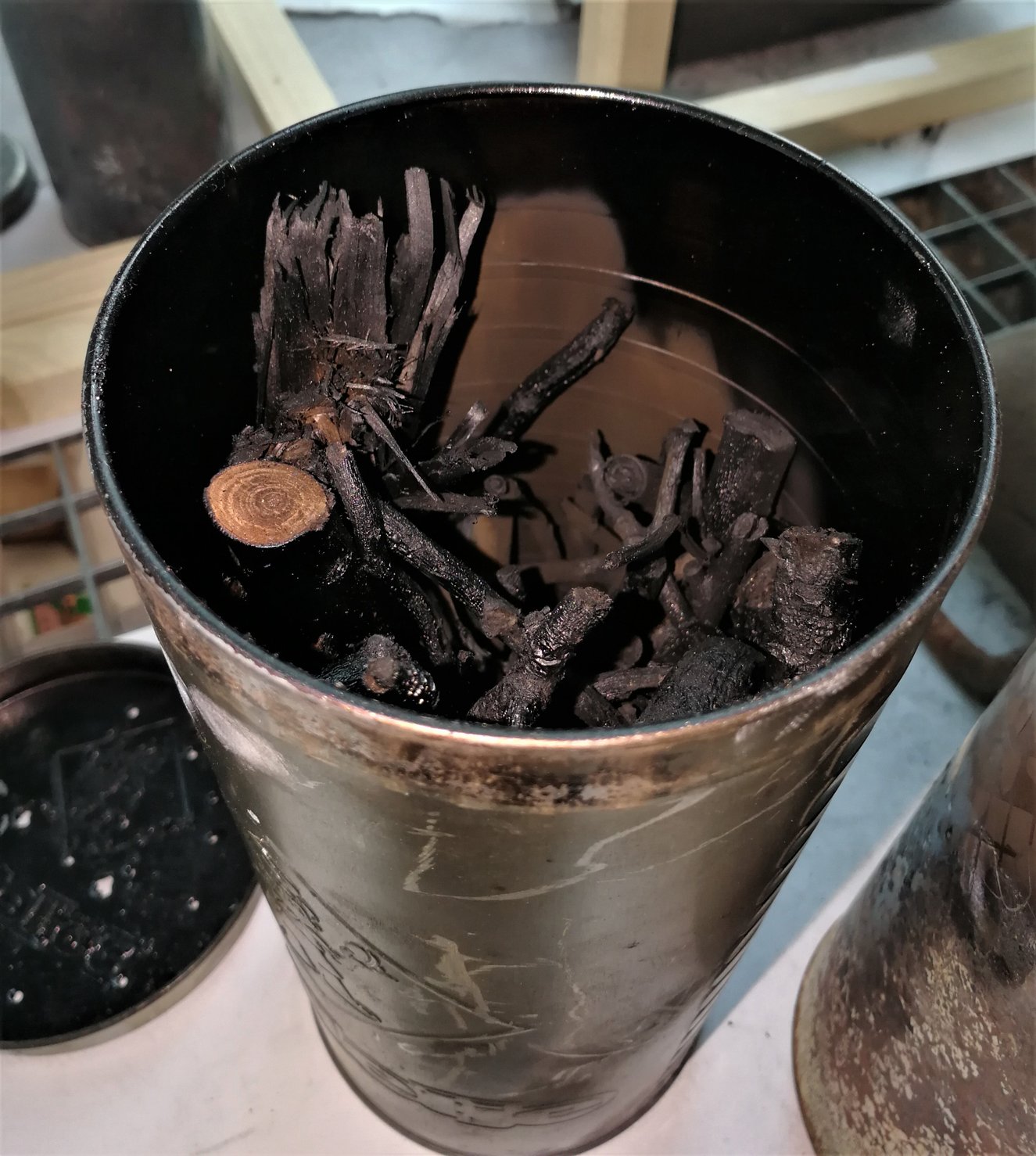 WHERE DOES THE INTEREST IN LOCALLY SOURCED MATERIALS COME FROM?
"There's a trend currently going around to eat locally produced food whenever possible, as this is better for the environment. I wondered how that would work with art. Do we emulate this trend, or just ignore the distances involved, the same as if we were placing an order with AliExpress? What would it be like if you just used local materials and subject matter? In this age of influencers and blogs, you can see that we are being influenced more and more on a global level. What I'm searching for is a way to make that work on a local scale."
WHAT IS YOUR WAY OF WORKING?
"I make local artists' materials according to the seasons. In my home city Middleburg, I helped to prune some willow trees. Using the wood I collected, I was able to carbonise some twigs in a tin can, by punching some holes in the can and then heating it over a fire. The holes prevent flames from entering the can, but enable gasses to escape. You can make your own charcoal like this."
WHAT CAN YOU ACTUALLY MAKE FROM THIS CHARCOAL?
"I make ink from the charcoal, by pulverizing it and then adding water and alcohol. But the funny thing is, I'm currently diving into the archives of the West Indian Company and the Middelburg Commerce Company. We have a rich past when it comes to the WIC and MCC. These archives have now been awarded cultural heritage status, and I get my ink recipes from them. My city became rich through slave trading.  So it seemed a good idea to recreate the ink described in the archives, and make drawings relating to that subject."
YOU HAVE MADE MORE MATERIALS USING THE CHARCOAL. CAN YOU EXPLAIN HOW?
"I also use the charcoal obtained from the willow branches to make carbon prints. This is an old technique which you can use to print photographs. So, from just one willow branch you have access to three techniques."
WHAT OTHER THINGS ARE YOU BUSY WITH?
"My installation 'The Two Questions' has a relevance here. I place little paper notes in the open atelier containing questions for people to answer. One is about what brings you happiness and the other is what makes you sad. Using their answers I make drawings with charcoal and ink. I'm curious to know what they think of them!"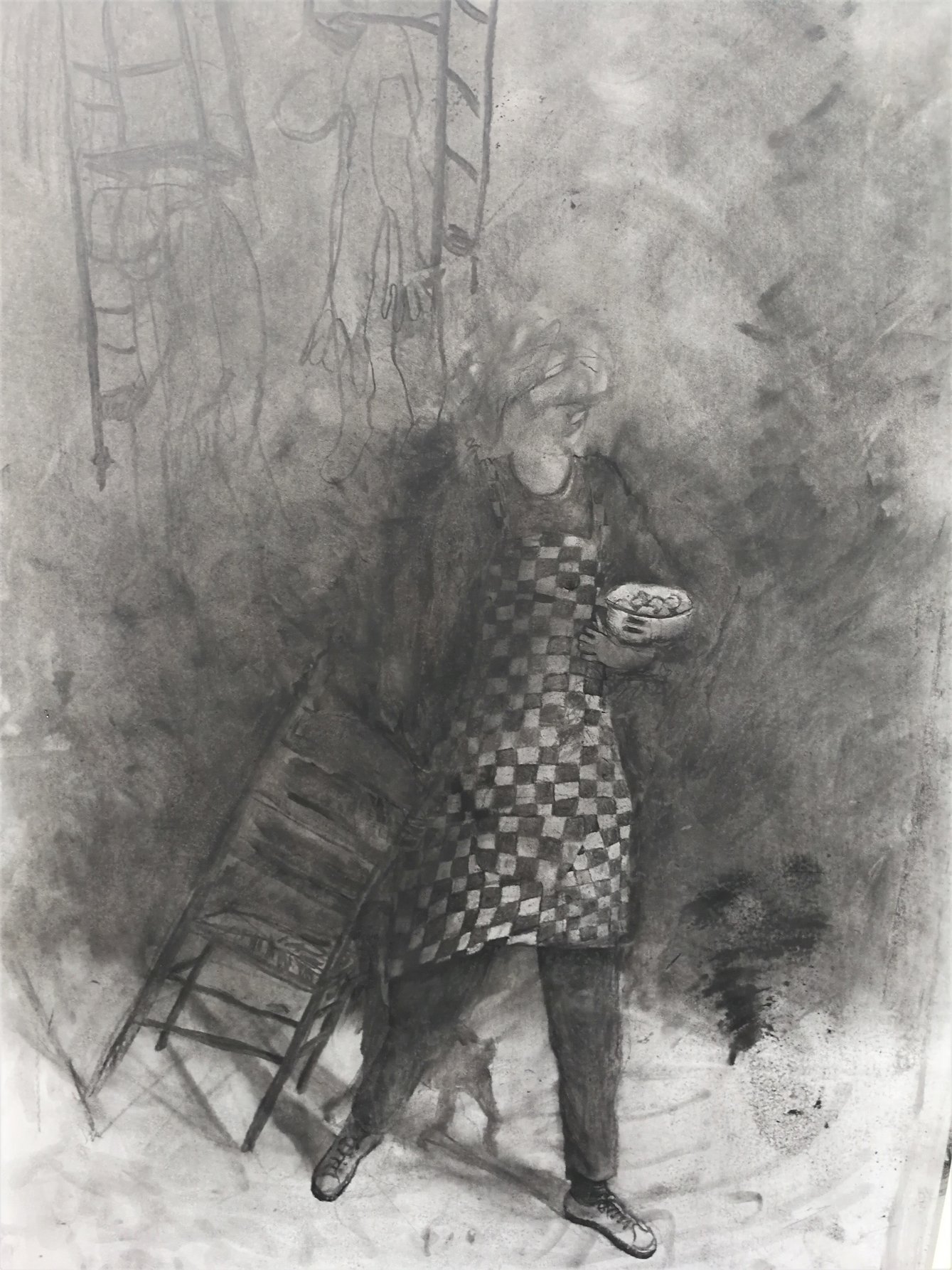 DUVAN DURAN
Duvan also creates installations, which transform the open atelier, in a completely technical way, into an interactive play area. Functionality is central in his work. Thus his installations sometimes move in mechanical or electronic ways, or question certain accepted norms.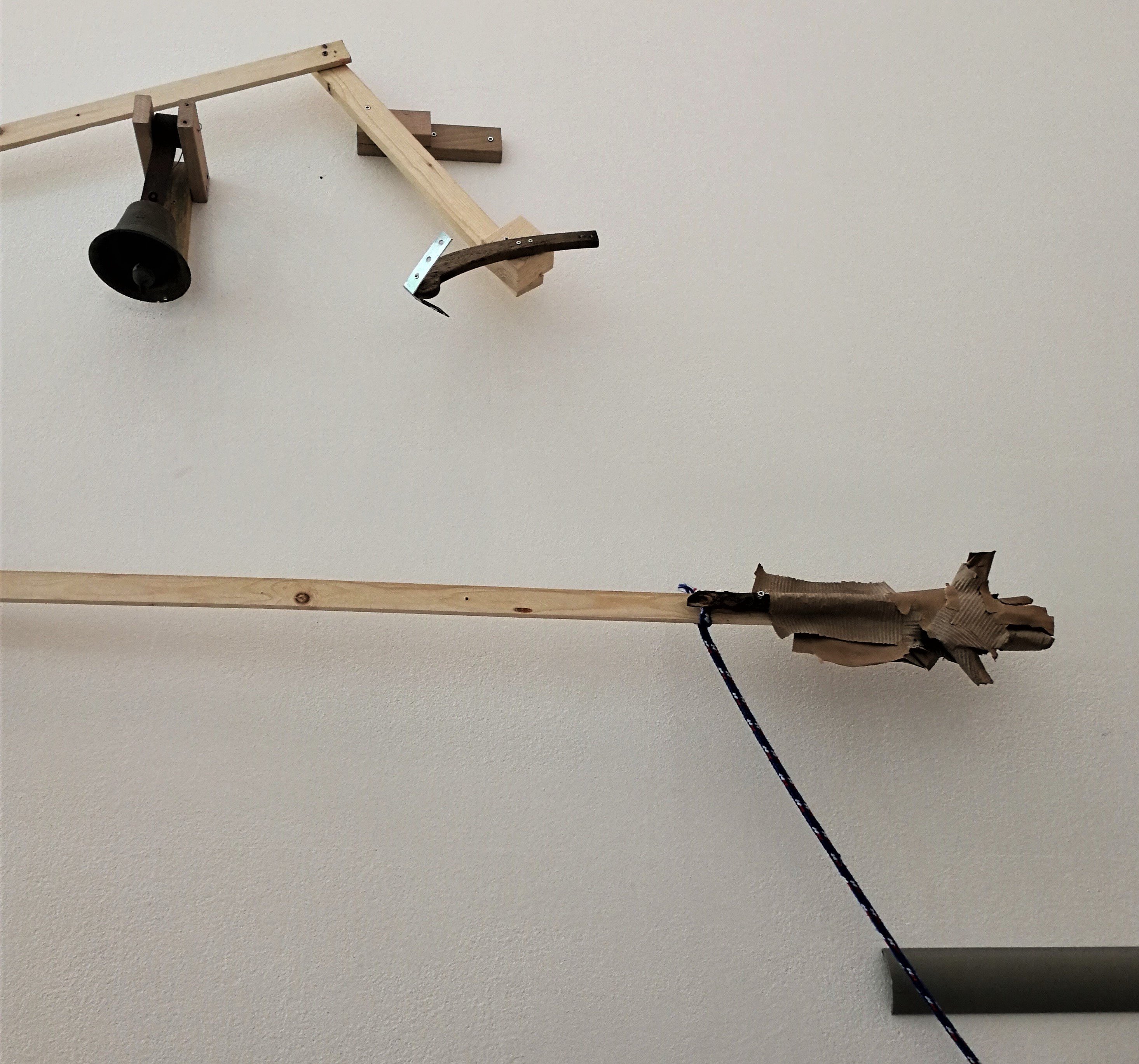 HOW DO YOU COPE WITH VISTORS LOOKING AT YOUR WORK?
"Visitors are allowed to touch many parts of my installations. Unlike in many museums, I encourage people to interact with my work. There are parts which you can rotate, and a construction where you pull on a rope and a bell tinkles in the distance. It blurs boundaries and reduces distances. I don't want people to be afraid of touching my work; if something gets broken I can always make it again."
HOW DOES THIS RELATE TO BUDGET-FREE ART?
"When I build installations in Curaçao, the only things I buy are my tools. All the materials that I use I get through the connections which I have nurtured and maintained. I often know people who work for companies and I ask them if I can take their 'left-overs'. These are things which would otherwise be thrown away. If you have a good contact with the people on the island you get can get anything you need. It's about building a bond of trust. It's an important part in my approach to the way I work."