All you can Art
Open Studio summer 2022
2 July, 2022 - 28 August, 2022
Celebrate the imagination and participate in All you can Art! At All you can Art everyone – and we literally mean everyone – has an opportunity to make art, learn and discover. All summer long, the creative energy is literally tangible in the open studio and the organically growing exhibition at the Kunsthal. This summer, IBB founders and artists David Bade and Tirzo Martha will be joined by social practice artists Elvis Chen, Roxette Capriles, Liesbeth Labeur, Dik Kreuk, and Gerson Kronstadt to alternately work on different projects in and outside of the Kunsthal.
The open studios are locations where people can come together to make art, inspire each other, have discussions with each other, and present art. The manoeuvrability and flexible approach of All you can Art leads to undefined results and encounters. People from various backgrounds come together to exchange stories and ideas. A diverse group of people can thus find each other at the Kunsthal. Together they will participate in realising various large and small projects and artworks. This summer, all developments can be followed on this blog. And you can already meet the artists here.
Gerson Kronstadt
Gerson Kronstadt graduated from the Willem de Kooning Academy in 2019. As an IBB alumnus with roots in Curaçao, he is inspired by everyday scenes. His work is socially and politically engaged, and mixes performance, visual art, and music.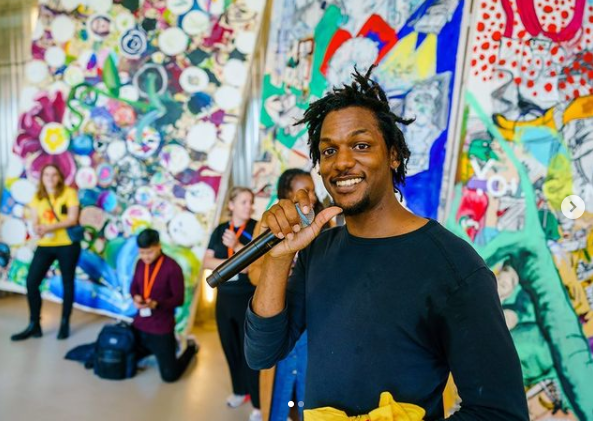 Roxette Capriles
Roxette Capriles was born and raised in Curaçao. In 2016, she graduated from the Willem de Kooning Academy and won the academy's Threshold Award with her work 'Rots in Brand' (Rock on Fire). In 2017, Capriles returned to Curaçao to give workshops to IBB students. She is currently based in Rotterdam, where she is working on a variety of projects. She is constantly researching the role of the artist in society by inviting others to her studio to participate in the process of making, thinking, and playing.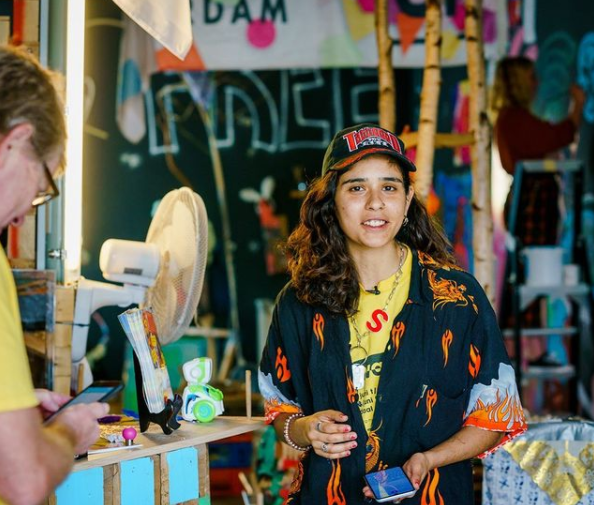 Liesbeth Labeur
Liesbeth Labeur is originally from the Netherlands. She was born on Walcheren in the Dutch province of Zeeland, where she now again lives, but spent her youth in Curaçao. In her artistic practice she focuses on a pietistic use of form and a Babel-like confusion of images. Contradiction and confusion: sentiments she tries to find a new balance for in her artworks. Labeur's drawings show an intimate, introverted living environment. But at the same time she might work together with anyone, for instance with groups of people from different cultures. As a result, she allows all kinds of living environments and signatures to enter her work. This summer, Liesbeth Labeur will be working with Summer School alumni every Saturday.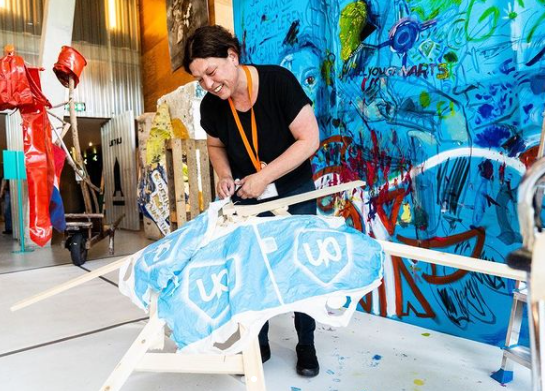 David Bade 
In addition to the diverse use of materials and colours, and the combination of figuration and abstraction, social engagement is a main characteristic of David Bade's work. Life in all its complexity is prominently present in his oeuvre, and he may capture all kinds of unexpected moments in his artworks. His work reacts to various societal and socially engaged themes, including politics, sex, art, and sports. Ambiguous titles put powerful images into perspective. Armed with a healthy dose of humour, sensitivity, and compassion, Bade uses his art to comment on society.
Tirzo Martha 
Tirzo Martha makes art out of necessity – not to be creative, but to express his social commitment. He sees art as a tool to improve and develop a community. From this point of departure he engages people in his work and involves them in the development of ideas, new visions, new approaches to problems, and in the creative process. Martha researches peoples' living conditions; how they approach their space and their objects, as well as their thoughts, dreams, and disillusions. In the politically and socially engaged installations and sculptures he creates with collected materials and everyday objects he shows the precarious balance, the inherent inequality, and the complex structure of (Curaçaoan and Caribbean) society.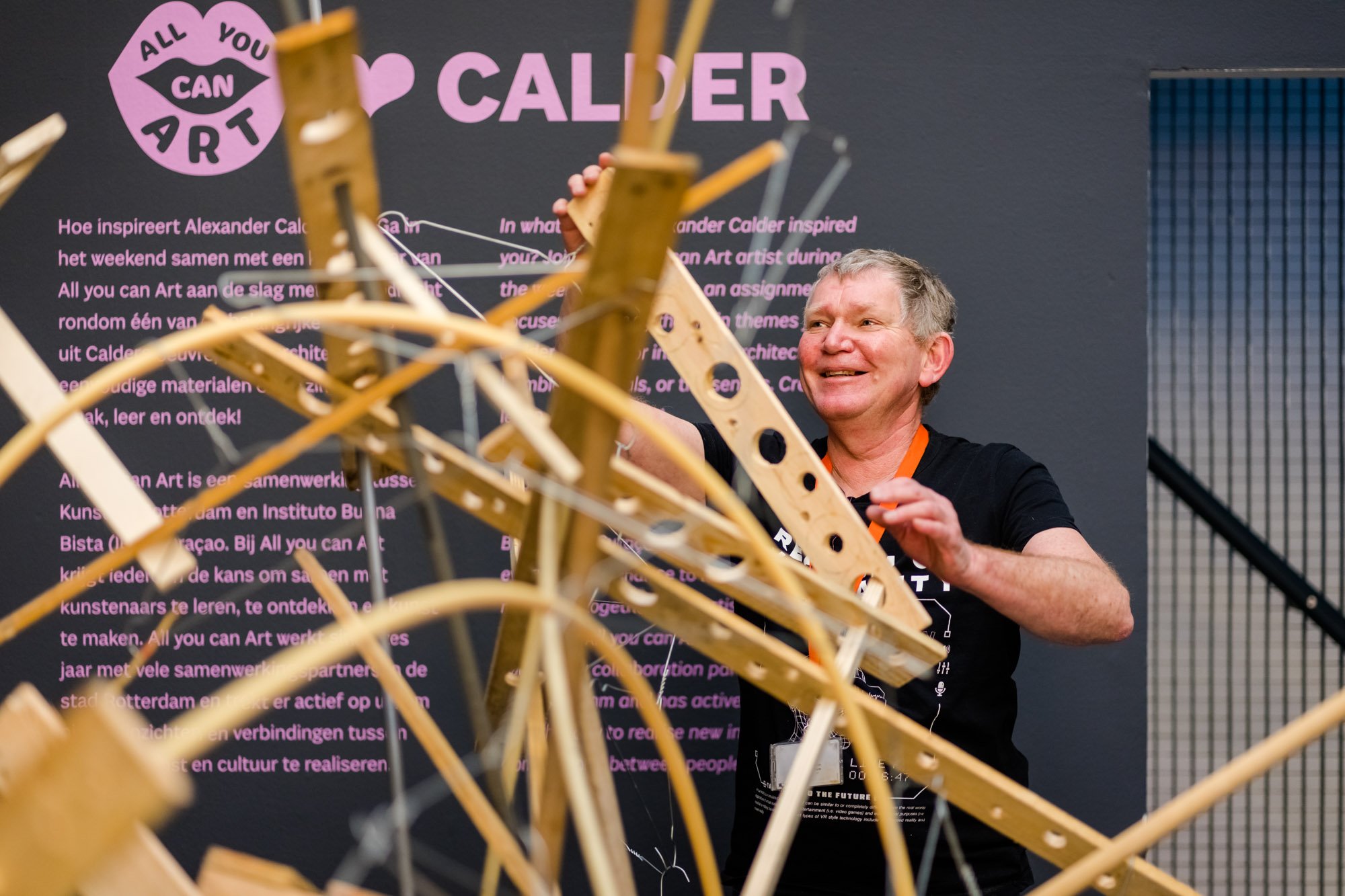 Dik Kreuk 
After a 40-year career in healthcare, Dik Kreuk retired in 2018. In that same year he enrolled in the Summer School as a student. A new world of creativity and collaborations opened up to him. Kreuk has been part of the All you can Art family for a number of years now: first as a Summer School student and subsequently as a coach for students and artists. Kreuk is a self-taught artist and enjoys working on installations made from discarded materials.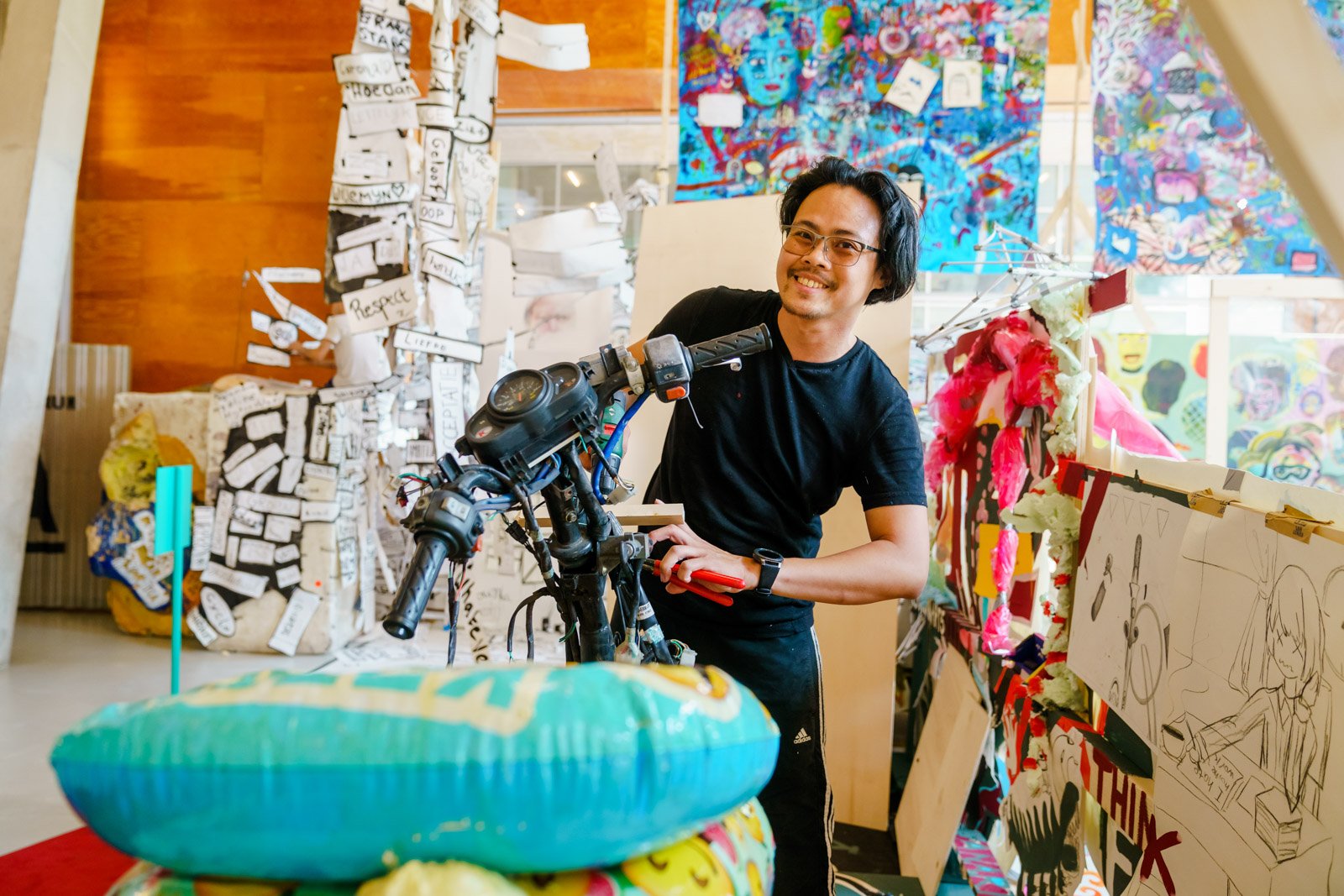 Elvis Chen 
Elvis Chen graduated from the Royal Academy of Art (KABK) in The Hague and is a seasoned IBB alumnus. Born in Suriname and later emigrated to Curacao, he often comes across people who are experiencing a different reality. The clients of the psychiatric clinic Capriles – the IBB home base –, for instance. Chen is interested in the discrepancy between appearance and reality. People often (subconsciously) judge others by their appearance. Assumptions on the basis of ethnicity, social class, and gender are used to form a profile of others. In his often-autobiographical work, Chen shows how developments in someone's life can change the perception of identity. In this process he does not shy away from expressing criticism on society, researching his own situation, family, and people close to him, or the clichés we cling on to.
See also