All you can Art
Admission Summer School 2022
4 April, 2022 - 22 May, 2022
Do you have guts, creative talent and a passion for art? Then sign up now until 22 May for the All you can Art Summer School 2022. During the Summer School you spend four intensive days a week working under the guidance of artists. You meet inspiring people, pick up new ideas, improve your knowledge and skills, and get to know the Kunsthal and the city from a different angle. You share a fantastic summer with all the other participants and are given the opportunity to develop your potential. Of course we will ensure a safe working environment for all participants. The Summer School is open to everyone from the age of 14 years.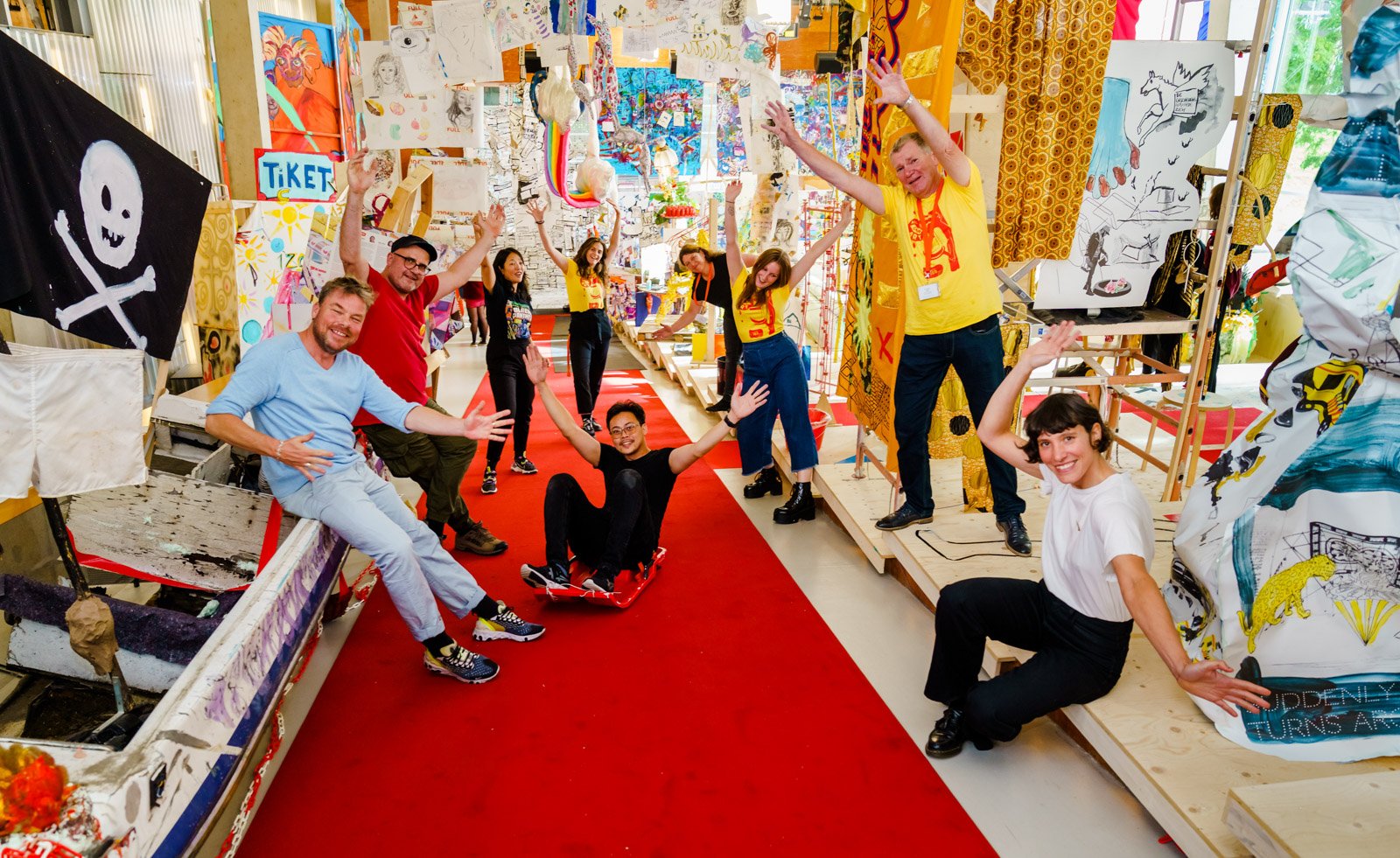 Do you want to develop your creactivity, apply for admission to an art academy or enter the creative sector? Then the All you can Art Summer School is for you! The AYCA Summer School 2022 will be held from Tuesday 12 July to Sunday 21 August. Creative talents – of all ages, backgrounds and educational levels – join in and are given the opportunity to develop their artistic potential for six weeks. Under the guidance of well-known artists, all the students experiment, debate and collaborate.
Are you 14 or older, creative, with ideas of your own and looking for an artistic challenge in the summer?  Then enrol until Sunday 22 May for admission to the All you can Art Summer School 2022 by taking the following steps:
ENROL NOW!
Step 1: Read the admission requirements on this page.
Step 2: Apply using the registration form
Step 3: Make a portfolio (overview) of your work, carry out the assignment described below, and mail them to summerschool@kunsthal.nl
On Sunday 29 May there is an introductory day, which may be held virtually, to let us get to know you a bit better before we confirm your enrolment. Make sure that you keep this date free. 
 
PORTFOLIO AND ASSIGNMENT 
Make a good overview (portfolio) of what you have done and made in art. Make photos, videos and/or scans of your sketches, experiments, a dummy, etc. Don't just show us your best work and final result but also things that show how you work.
So you are free to choose the form to show your work in (film, photo, a blog, a vlog or something completely different. What counts is that we can see your work properly. It is also important that you make it quite clear why you want to take part in the Summer School, so send us an explanation or motivation too. You can choose the form for this motivation that suits you best.
The admission assignment is: make a self-portrait without drawing yourself. You can choose whichever form you want to use – a sketch, painting, collage, digital work or something completely different. Surprise us and yourself. Make clear photos (and/or video) of your work so that we can see it properly.
SUMMER SCHOOL TUE 12 JULY -  SUN 21 AUGUST
TUESDAY TO FRIDAY FROM 10.00 TO 17.00 HRS
The first week you will get to know the artists, the workshops on location and the Kunsthal Rotterdam. You get to hear from the artists themselves (David Bade, Tirzo Martha e.a.) about all the ins and outs of their own work. The following weeks you will be working together in groups. Do you know the master-apprentice principle? That means that you learn by participating, cooperating and introducing your own ideas and talents. You can learn and pick up a lot by working directly with artists who are experienced. You will get the opportunity to create your own work and to receive feedback on it from David Bade and Tirzo Martha. The work that you make on location will be presented in the exhibition workshop in the Kunsthal Rotterdam.
REQUIREMENTS
From the age of 14 years upwards. There is no age limit, anyone is welcome to take part.
A minimum of four weeks availability during the Summer School period.
Artistic ambitions and a creative mind.
WHAT DOES THE ALL YOU CAN ART SUMMER SCHOOL OFFER YOU?
An artistic summer under the guidance of artists and together with inspiring people. 
Workshops on materials, techniques and art history. 
An exciting and unforgettable summer.
Good to know!
The fee to participate in the Summer School is €100. This is to cover material and lunch every day. Is the €100 fee to take part too much for you? Contact us at summerschool@kunsthal.nl and we will try to work out a solution together.
On Sunday 10 July, the Summer School kick-off takes place at the Kunsthal.
Does your holiday start later or end earlier? Don't worry. Just indicate on the registration form which weeks you are available.
Make your own travel and accommodation arrangements if you don't live in the area.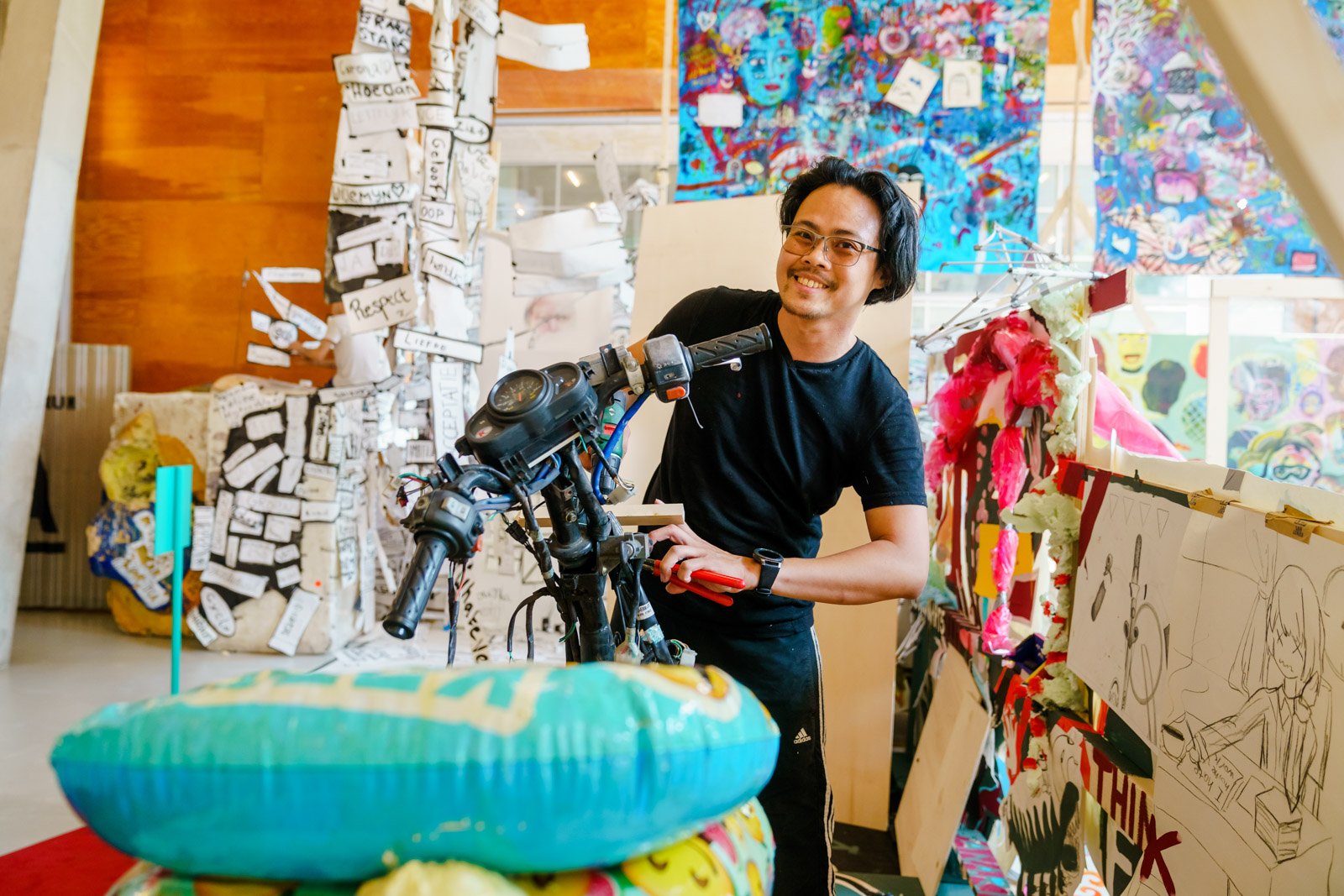 See also