On Sunday 10 October, Afrovibes will take over the Kunsthal Auditorium for a day of dance, art perfromances, music, film and fashion. Discover the work of, among others, Jelili Atiku, Dox, Roziena Salihu, Samwel Japhet in collaboration with Codarts, Athi Patra Ruga en Cruelwill.
Shifting Spaces, Tilting Times
The theme of this year's festival is 'Shifting Spaces, Tilting Times'. Climate, borders, migration, Black Lives Matter, democracy, everything seems to shift and tilt. What we do today will affect our future. Who takes up space, who makes room? Contemporary African artists work at the intersection of these major changes. For them, the great shifts in our world and tilts in our thinking are also a reckoning with the past. To be able to change our way of thinking and our attitude in the present about who we are, who we think we are and maybe who we would like to be. It is the power of change that Afrovibes brings to the front this year.
Programme
The same programme will be performed twice: Set I from 12.00 to 14.00 hrs, and Set II from 15.00 to 17.00 hrs. The first program features a film by Athi Patra Ruga, and the second program features a film by Thania Petersen.
approx. 20 min.
Èjì O&YÈ (ÌPÒRÍ III) – Jelili Atiku 

approx. 20 min.

Symphony of 21 – DOX/Botalo East/Afro_Vibes

approx. 15 min.

Spoken Word performance Roziena Salihu 

approx. 20 min. 

In Between Time - Samwel Japhet in collaboration with Codarts 

approx. 10 min.  

Film Set I: Athi Patra Ruga - Over the Rainbow
Film Set II: Thania Petersen - Kassaram

approx. 15 min.
Music by Reinel Bakole
approx. 20 min. 
Fashion Show with Cruelwill, Afroca & Samora Roc
Tickets
Cost for participation is 16.50 (adult rate). Youth up to 17 years old is free, and Museumkaart and Rotterdampas are valid. 
With the ticket you can also visit all exhibitions in the Kunsthal.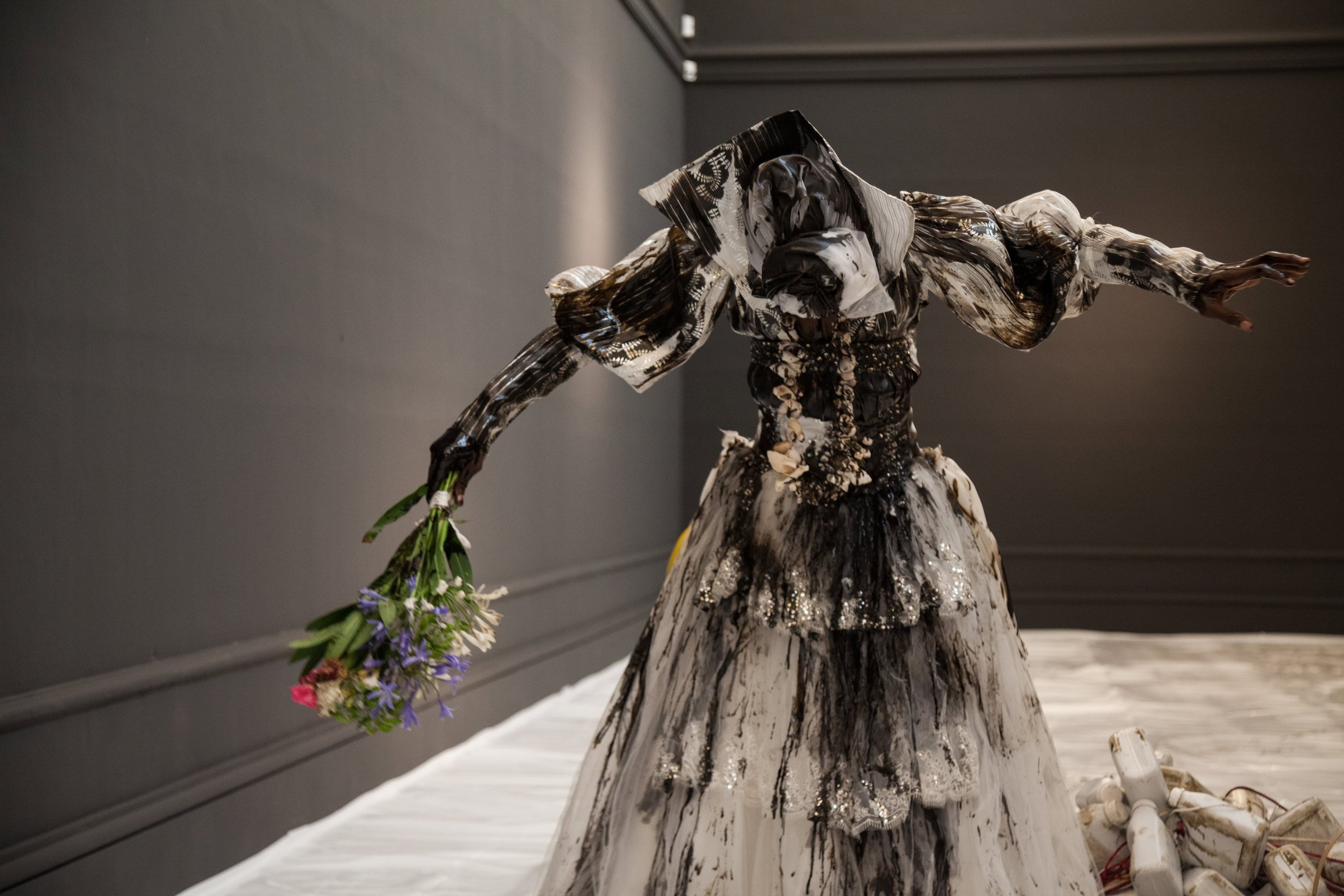 Jelili Atiku
Èjì O&YÈ (ÌPÒRÍ III)
How do we maintain our inner emotional resilience? Nigerian performing artist Jelili Atiku reveals that we are at a tipping point in time, a shifting world in which we live and where tensions flare. Through costumes and soundscapes, Jelili explores how we can maintain our inner emotional resilience.
IN BETWEEN TIME
Choreography Samwel Japhet, dancers from Codarts & Amsterdamse Hogeschool voor de Kunsten (AHK)Three young dancers from Codarts and Amsterdam University of the Arts explore with Tanzanian choreographer how the relationships we have with our friends and family and our relationship with time determine our lives. How do these relationships influence the way we experience the world. This dance performance is part of the Artist in Residency programme, the results will be presented during the festival.
SYMPHONY OF 21
We live in a world where dancing together is no longer a given. The need to party, touch each other and celebrate life is great. In a legal coronaproof rave, ten dancers put you in a hypnotic trance with constant electronic music. Symphony of 21 is a dance performance with influences from the Ugandan music scene. Get carried away from your seat and feel the energy!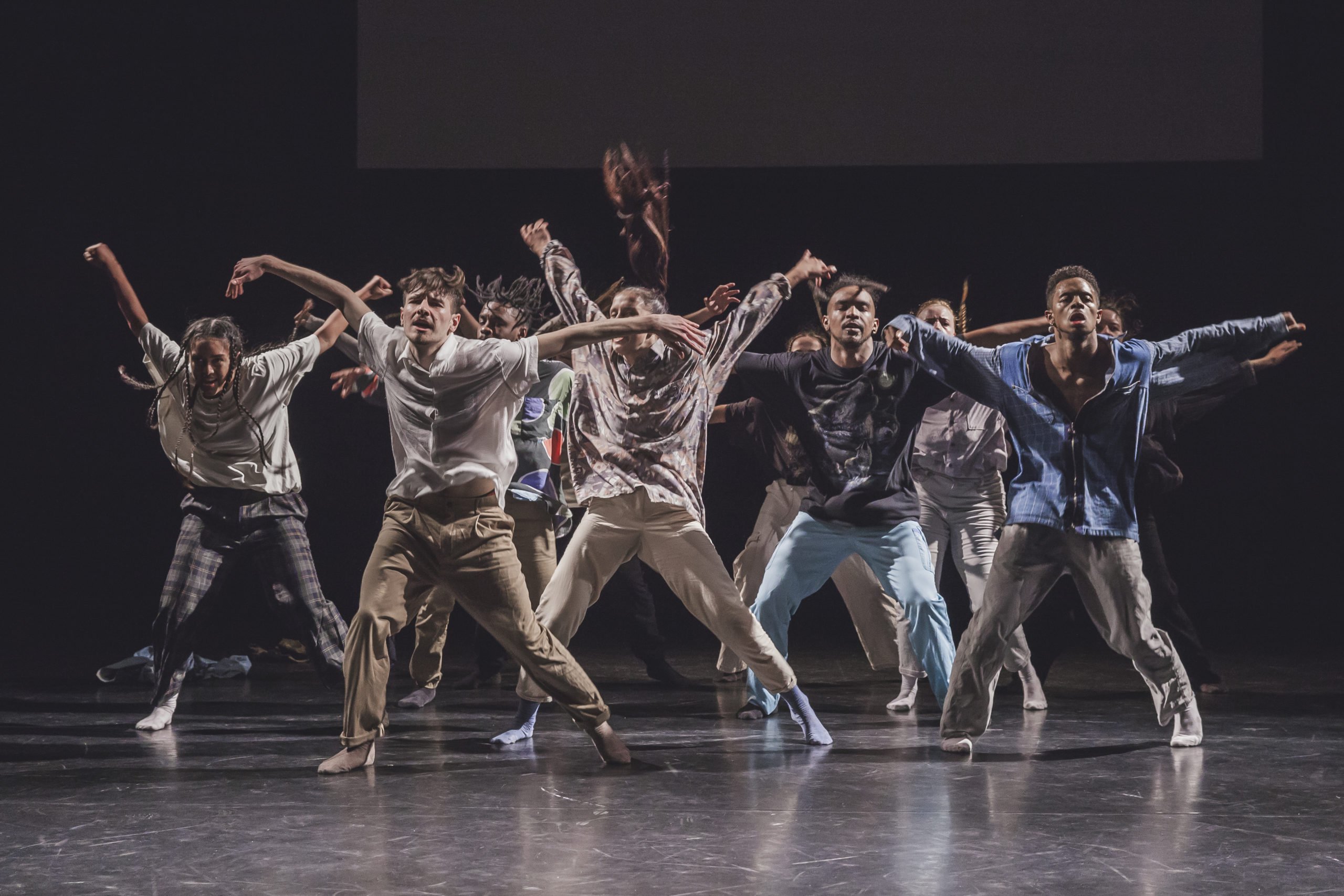 Film Athi Patra Ruga 
Athi Patra Ruga's video performance is about the demise of South Africa as a rainbow nation. Athi Patra Ruga digs into the collective memory and national myths of South Africa. Together with South African artist Angel Ho, he performs, among other things, his own version of the song 'Weekend Special' by Brenda Fassie as a tribute to the late pop idol, known as the 'Madonna of the Townships'. Glitz and glamour is what Athi-Patra Ruga deploys as a rebuttal to trauma and grief. In his words, "humor, color, fashion and pop music have as much power as anger and outrage.
Film Thania Petersen
In this video performance, Thania Petersen analyzes the artistic strategies used in creating and maintaining cultural divides between people. At the time of colonialism, but also now in our time. She shows how we still make distinctions between groups by using exotic "orientalist" images and perceptions of different cultural communities around the world. 
Music by Reinel Bakole
Instinctive and avant-garde, Reinel Bakole is a multidisciplinary artist whose free spirit leaves no one indifferent. Inspired by her connection to Nature and her relationships with others, Reinel Bakole leads us through her haunting voice whose slight scratch reveals a touching sensibility.
See also