Free Audiotours
Audiotours Here We Are
30 October, 2022
Experience the exhibition Here We Are from a different perspective! With the free audio tours you will see the works from a different perspective and learn more about the female designers. There is a special family audio tour available for families and children, and an individual tour for adults. Listen along and discover! The family auditour is Dutch spoken and the audiotour for adults is available in Dutch and English.
Family audio tour
Experience together the free family tour of the exhibition 'Here We Are! Women in Design 1900 - Today'. Toos Tupperware, a container with a lid, takes you through the exhibition in eleven fragments. Toos talks about textiles, furniture and clothing, but also about spaceships and inflatable animals. All conceived and designed by female designers. And Toos doesn't just talk, she also loves games. 
The audio tour provides guidance for visiting the exhibition with children aged 6 to 12 and challenges the whole family to look at design from a different perspective. With the help of fragments and assignments you will learn more about the influence of women on the design world. To listen to the family audio tour you need one cell phone on which you can listen to the fragments together. You will find the QR code in the exhibition to start the tour. Go on a journey of discovery together with Toos and discover, listen and participate!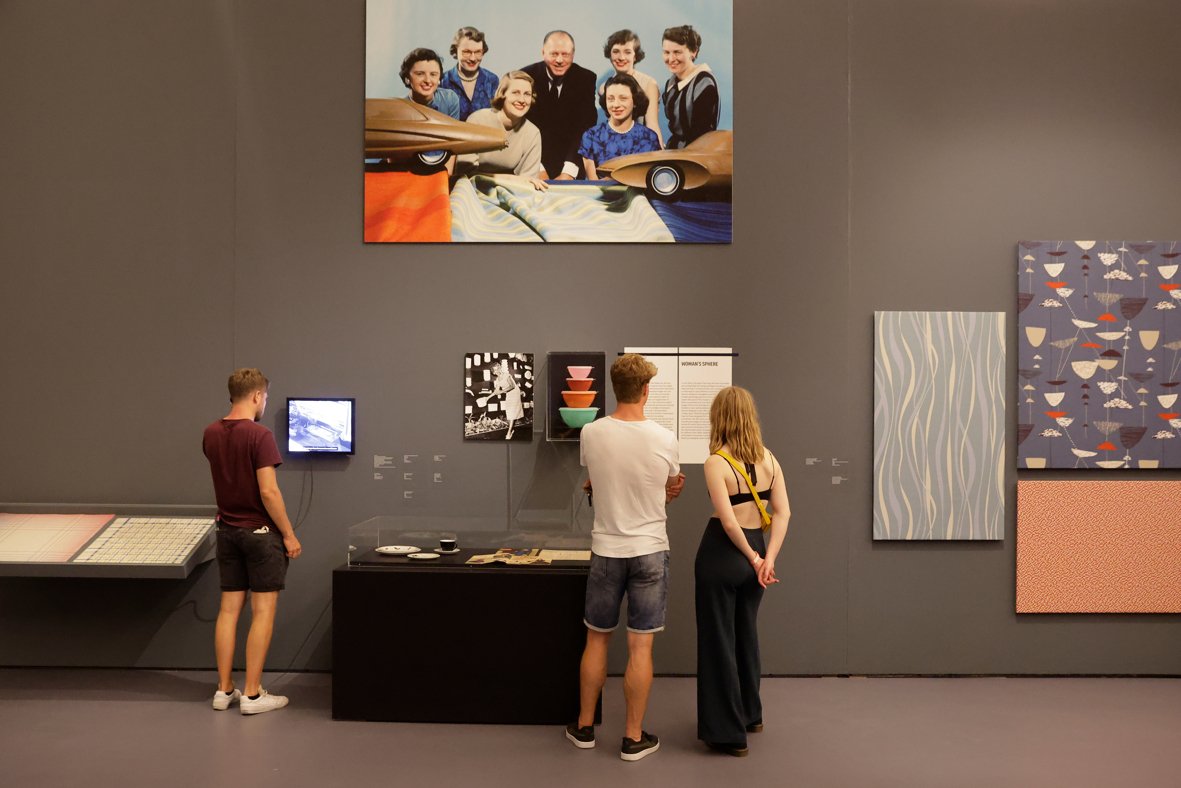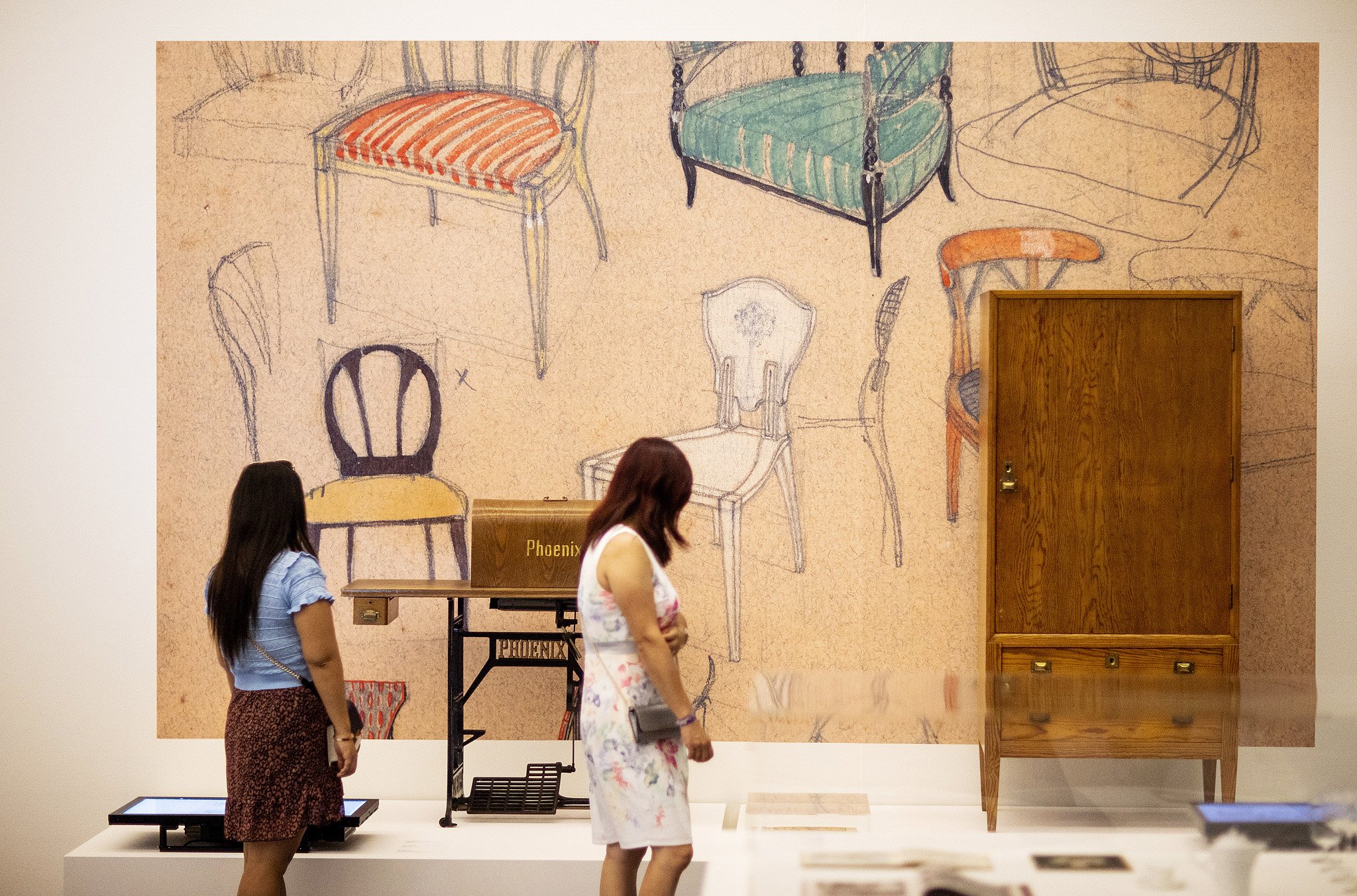 Audio Tour Adults
In addition to the special edition for families and children, an audio tour has also been developed from the perspective of designer Christien Meindertsma. This individual tour for adults takes you through the exhibition and leads you past a number of special designs that Meindertsma highlights.
Christien Meindertsma is a Dutch artist and designer. In her designs she explores and researches the life span of (consumer) products and raw materials. Her work has previously been shown at MoMA New York and the Victoria & Albert Museum. The Flax Chair, a design by Meindertsma, is part of the Vitra collection and is also on display in the exhibition at the Kunsthal. In the audio tour she explains this work and will tell more about the exhibition and a number of works in four chapters. 
The tour can be listened to via a cell phone and is available in Dutch and English. 
See also