Start your weekend with Friday Night LIVE! On each third Friday of the month you will be welcome at the Kunsthal from 17:00 until 22:00 hrs for bites&drinks, music&performances, but above all for an exciting and inspiring programme infused with a generous dose of art. For each edition a different Rotterdam partner will be running the show. On Friday, December 15th, the Rotterdam film festival Roffa Mon Amour will set up in the Kunsthal. Let yourself be carried away into the world of cinema, with films, talks, and a cinema concert.
For Friday Night LIVE, the Kunsthal will hand over the keys and offer a platform to a Rotterdam partner active in the fields of film, spoken word, dance, music, fashion, and theatre. Alongside a vibrant programme, all exhibitions will remain open until 22:00 hrs. Join in and watch, listen, party, and mingle, and kick off your weekend with Friday Night LIVE!
Roffa Mon Amour 
Roffa Mon Amour celebrates festival film talent from around the world and is committed to promoting film culture in Rotterdam and beyond. During the annual outdoor film festival, Roffa Mon Amour showcases colorful and bold films from new and established filmmakers in the most playful locations in Rotterdam, such as Station Hofplein, Drijvend Paviljoen, Weelde, AVL Mundo, and Brutus. Roffa Mon Amour has established itself as a platform that not only screens films but also provides space for in-depth discussions and reflections through lectures, panels, and live cinema concerts. The exhibition Ai Weiwei: In Search of Humanity serves as the source of inspiration for the programme during Friday Night LIVE.
programme Friday 15 december 
17.00-22.00 hrs
Pop-up Protest Dance Cinema
DJ doo-bop
Kunsthal cafe
18.00-21.00 hrs
Write for Rights met Amnesty International
Auditorium
19.00-19.30 hrs
FILM: Kitten or Refugee
Auditorium
19.30-20.15 hrs 
TALK: Framing Humanity
Auditorium 
20.00-22.00 hrs
CINEMA CONCERT: Michelle Samba x Little Girl's Cheeks
Auditorium 
Bites&drinks
During Friday Night LIVE, Roffa Mon Amour serves Mirror Soup Kitchen. This initiative creates visibility for people who, in a different place in the world, have been affected by a disaster or war. Mirror Soup Kitchen achieves this by preparing the exact same dish at the exact same time as a soup kitchen in the local country. Same ingredients, same recipe, different location: During this edition of Friday Night LIVE, Mirror Soup Kitchen draws attention to the daily reality in Ukraine, where volunteers from the SOMA art collective prepare a free vegetarian soup for people in need, from seven different kitchens in Lviv, a city in western Ukraine. The soup is available on a donation basis, allowing you to determine the price you pay!
Are you at the Kunsthal between 5:00 PM - 7:00 PM? A welcome drink awaits you!
pop-up protest dance cinema
On the dance floor, new movements and like-minded individuals come together. In the Kunsthalcafé, you can experience the most iconic dance and club culture cinema presented by Roffa Mon Amour. Various films will be shown, advocating for minorities and the freedom to exist.
Write for Rights
When was the last time you received a handwritten letter? A personal letter puts more weight on the content and makes more impact. That's why writing letters is Amnesty's best proven method to make a difference. Join forces with Amnesty International to write a letter to authorities and harness the power of words to stand up against injustice in the world.
Film: Kitten or Refugee (ENG subs)
Why are we willing to pick up some refugees with our own cars and let others drown at the borders of Europe? In her documentary, visual artist Tina Farifteh explores the mechanisms behind empathy and the dangers of empathy erosion. She engages the viewer in an experiment: who receives our empathy when it comes to life and death.
Talk: Framing Humanity
For whom do we stand up? Whose rights do we find worth protesting for? The continuous stream of messages we encounter through the news and social media, or conversely, a lack of information, influences how we feel and behave towards others. Join Iranian-Dutch artist Tina Farifteh and Palestinian curator, writer, artist, and director of the Appel, Lara Khaldi, in conversation during the talk 'Framing Humanity.'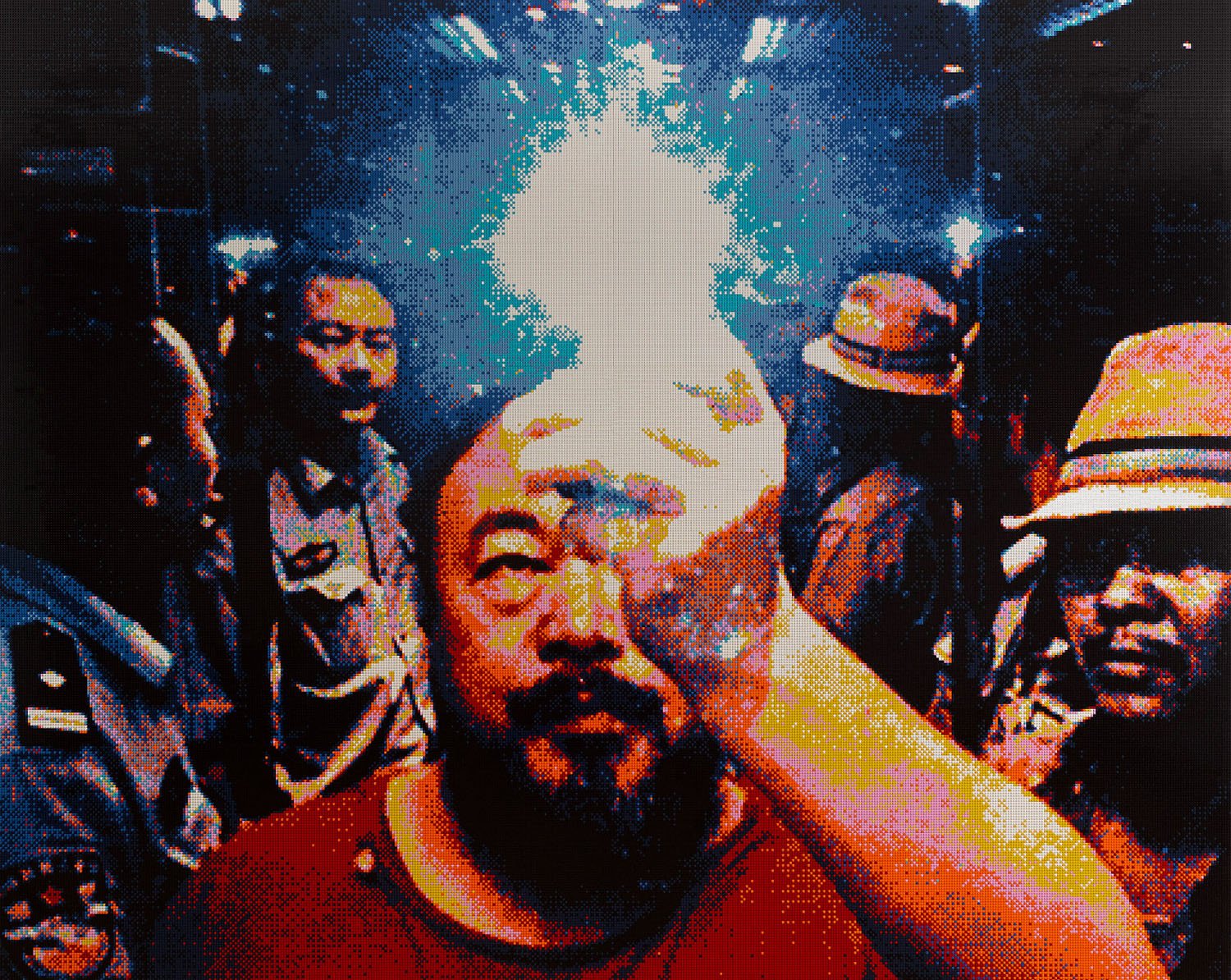 cinema concert
Take a seat in the Auditorium for a Cinema Concert by performance artist and multi-instrumentalist Michelle Samba. Simultaneously, the documentary 'Little Girl's Cheeks' (2009) by artist and human rights activist Ai Weiwei will be screened alongside her musical performance. The documentary serves as a visual record of the investigation into the earthquake in Sichuan, China, on May 12, 2008, where 90,000 people lost their lives. In the exhibition 'In Search of Humanity,' various works created by Ai Weiwei in response to this event are on display.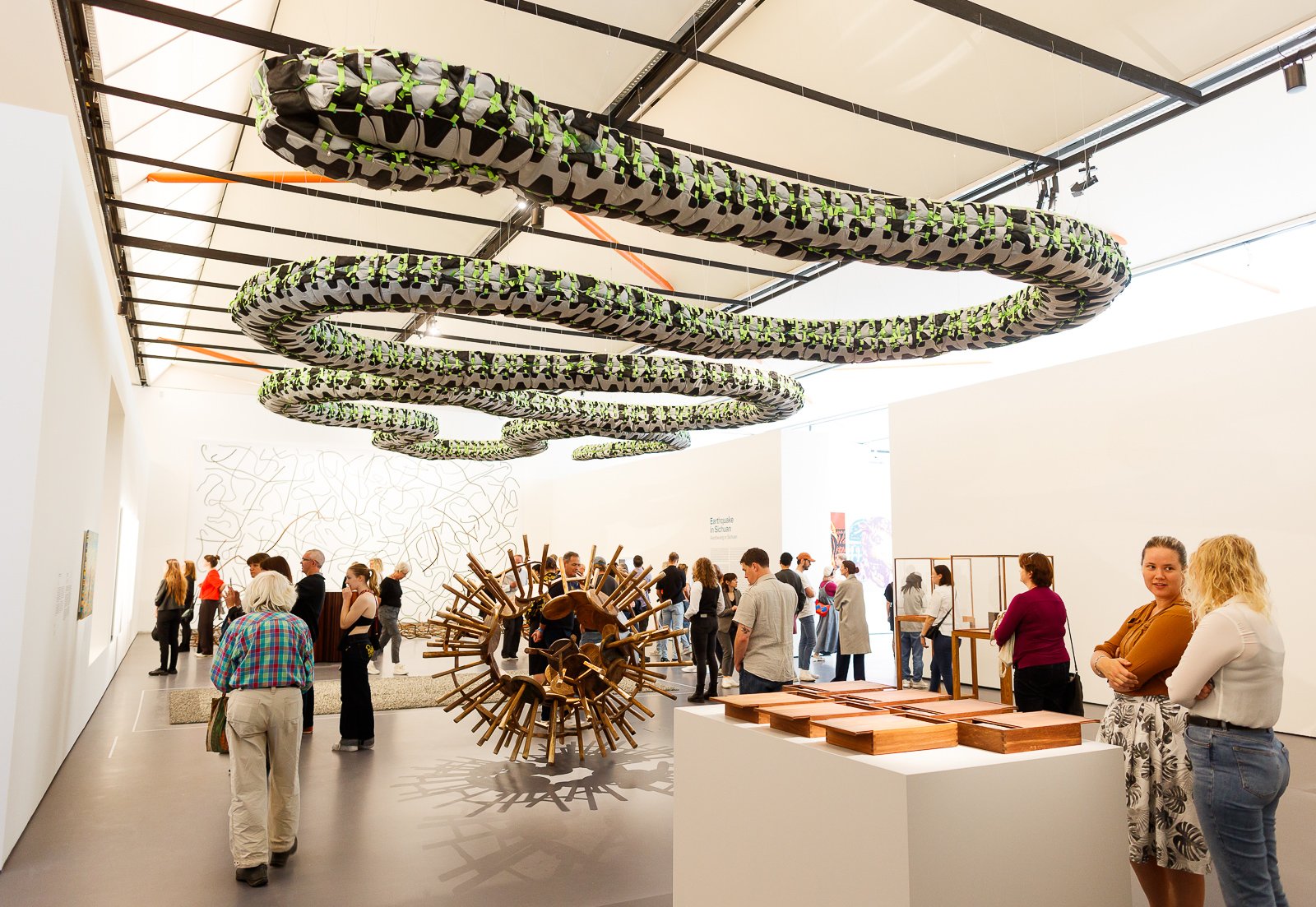 Ai Weiwei. In Search of Humanity
Kunsthal Rotterdam is proud to present a large-scale exhibition by one of today's most prominent artists, the activist, and critic of authoritarian power systems Ai Weiwei. In Search of Humanity is his most comprehensive retrospective to date. Including paintings, cultural ready-mades, works made from LEGO bricks, sculptures, installations, photography, and video works, the exhibition presents an impressive overview of Ai Weiwei's over-four-decades-spanning career and features key works from all his different creative periods.
Tours Ai Weiwei
Night Tours Ai Weiwei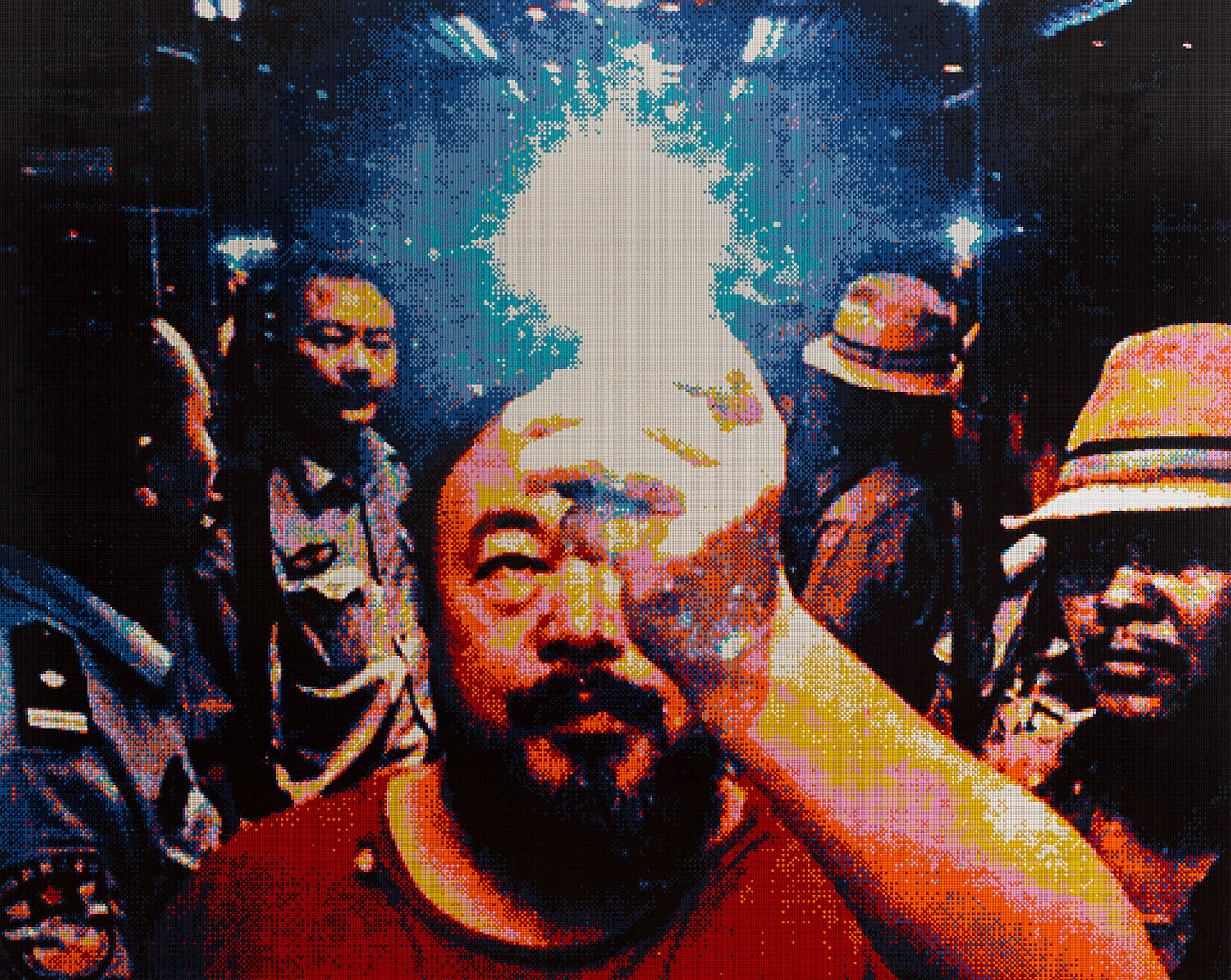 15 December 2023 17:00 - 15 December 2023 22:00
Join in for a tour through the exhibition Ai Weiwei. In Search of Humanity. Read more and sign up!
register here!
During Friday Night LIVE, film and photo recordings will be made. By participating in the event you agree to the use of this film and photo footage by Kunsthal Rotterdam and Roffa Mon Amour.
See also