Start your weekend with Friday Night LIVE! On each third Friday of the month you will be welcome at the Kunsthal from 17:00 until 22:00 hrs for bites&drinks, music&performances, but above all for an exciting and inspiring programme infused with a generous dose of art. For each edition a different Rotterdam partner will be running the show. No evening is the same. The only thing you can be certain of is that you are sure to be surprised!
For Friday Night LIVE, the Kunsthal will hand over the keys and offer a platform to a Rotterdam partner active in the fields of film, spoken word, dance, music, fashion, and/or theatre. Alongside a vibrant programma, all exhibitions will remain open until 22:00 hrs. Join in and watch, listen, party, and mingle, and kick off your weekend with Friday Night LIVE!
Festive kick-off with House of Knowledge
The first edition of Friday Night LIVE will be festively kicked off by House of Knowledge, supporter of young Rotterdam talent in the Urban Performing Arts. With the help of tailor-made development trajectories, the organisation coaches talented, musical young people in order to prepare them for the professional field. In line with the fiftieth anniversary of hip-hop, House of Knowledge will be paying homage to this musical and cultural genre during Friday Night LIVE.
Check out the photos of the first edition here!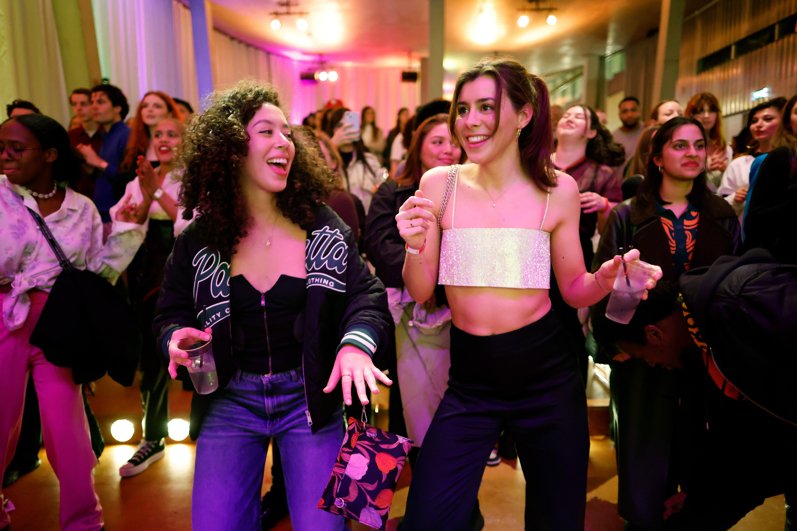 The programme
| | |
| --- | --- |
| 17.00 - 19.15 hrs | Moving Sounds with hiphophuis |
| 17.00 - 20.00 hrs | DJ MAEY |
| 17.00 - 18:30 hrs | FILM: Love & Hip Hop (23 min) |
| 19.00 - 20.15 hrs | TALK: Rotterdam Hip Hop  |
| 20.15 - 20:45 hrs | DJ Cutnice  |
| 20:45 - 22:00 hrs | Know the Ledge: The Prototypes Live |
Bites&drinks
Enjoy the most delicious drinks, such as 'The Trauma Migos' - DJ Trauma's signature cocktail - or order your favorite cocktails from Stir It Up. Of course, the tastiest bites are also on the menu, like A Snoop Dizzle, The Biz Markie, and All about the Cheddar. Curious about the various dishes? Book your ticket and join us!
 Know The Ledge: The Prototypes Live 
With Know The Ledge: The Prototypes Live, a showcase for young musicians and vocalists, House of Knowledge will be transforming the Kunsthal into a musical playing field. Over the coming weeks, musical talents Harry Femer, Noell3, Bokke8 & Daliss will be working together with internationally renowned artists  DJ Trauma and Bnnyhunna  to realise a musical performance that will be the highlight of the Friday Night LIVE kick-off edition.  Artist Bouba Dola, whose work is featured in the exhibition Acknowledge Rebuild. Wunderkammers of Rotterdam's Colonial Past provides stunning visuals during the show.The exhibition will serve as the source of inspiration for the program.
DJ Trauma 
DJ Trauma (born Tayari McIntosh, New York City) has been a DJ and Producer for the past 20 years and has been called up to perform for some of the world's biggest celebrities like Dave Chappelle, Jay-Z & Beyonce, Serena Williams, Oprah and more. DJ Trauma's mission is to connect people globally through their love of music, and his passion is to use music as a means to travel and see the world. He's inspired by the music of Stevie Wonder, Jay-Z, and A Tribe Called Quest and DJs such as Kid Capri, Kool DJ Red Alert, Mr. Magic, and works day and night to continue to revolutionize hip hop music for the next generation.
Bnnyhunna
As a Ghanaian child in South-East Amsterdam, Benjamin 'Bnnyhunna' Ankomah discovers how to express himself through music. In church he learns to play the piano, guitar and drums. This eventually leads him to produce songs for Gaidaa, Rimon and Dolapo, among others, and tours worldwide with Jose James, Arp Frique and Yung Nnelg. His own music is heavily influenced by jazz, soul, afro, hip hop and legends like Fela Kuta, Pharrel Williams and John Coltrane.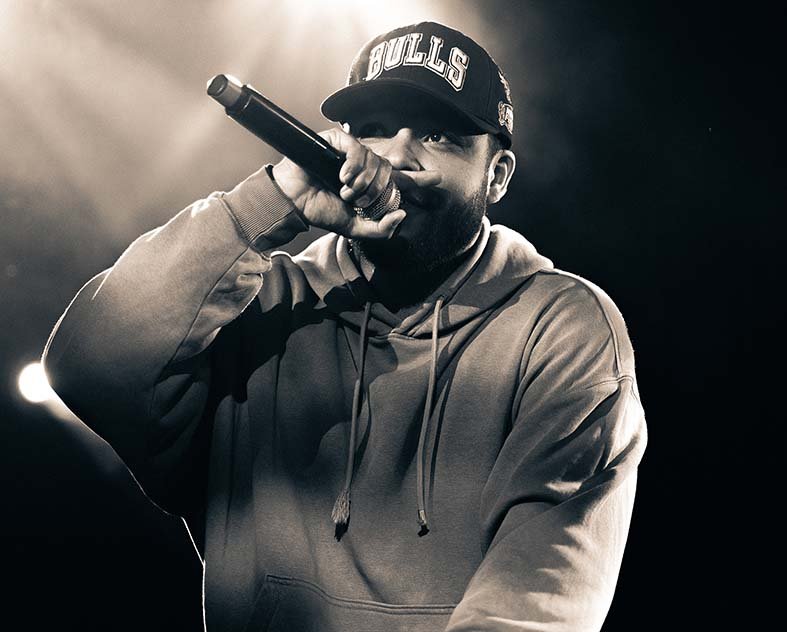 W.O.N
W.O.N. (WORLD OF NELLY) started writing rap lyrics at the age of twelve to express himself. With his melodic and rapping flows, he provokes thought in his listeners. W.O.N. is studying at the Herman Brood Academy and recently released the single 'Where's Darnell.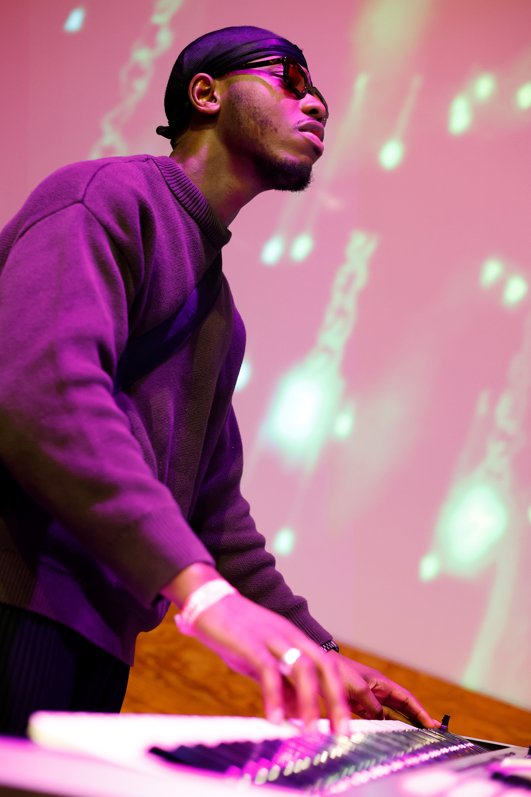 Noell3
Noell3 started her career with her first single Big Ben, in September 2019. The artist has reached the 2nd place at FunX Talent Rap 2022 and wants to be an inspiration for women who would like to enter the music industry. With her catchy flows and lyrics she makes the daily life of other ambitious young adults more colorful.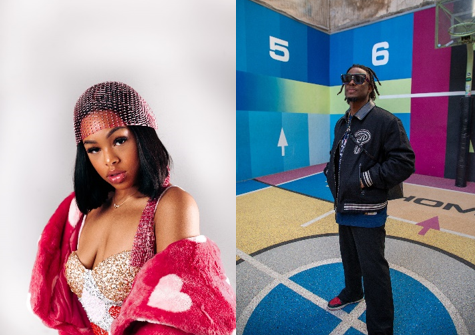 Harry Femer
Harry Femer, is a Dutch rapper and songwriter from Rotterdam. Known for his hip-hop and reggae sound, he is considered a promising hip-hop artist at the moment. After working independently for a number of years, Harry caught the attention of his neighbor Winne, which led to a collaboration with Couture 33, Winne's label, in 2023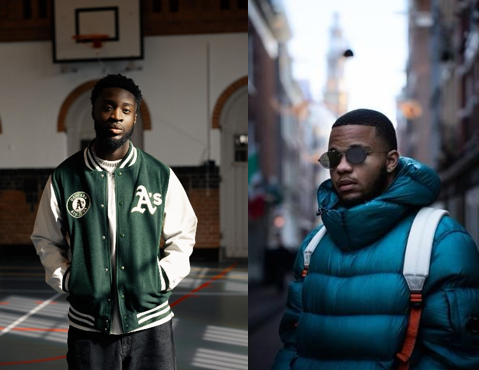 Daliss
Rapper Daliss made his debut in 2019 with his first single 'Rapper in Model,' which garnered over 30,000 streams. With his old-school hip-hop vibes and positive energy, Daliss has performed at various music venues, including TivoliVredenburg, Melkweg, and Paradiso. He is dedicated to addressing social issues and takes his listeners on a journey through his story and perspective on life. His primary goal is to connect people through his music
Bokke8
Anthony Swart, also known as Bokke8 is a Dutch rapper from Amsterdam and is currently under contract with Josylvio's Hella Cash label. He developed an autobiographical style in which strong lines, raw beats, puns and storytelling have become his trademark! 
 Moving Sounds 
Moving Sounds is a collaboration between Sony Music and hiphophuis, with the aim of providing a platform for talent from Rotterdam. Especially for Friday Night LIVE, the mobile music studio visits the Kunsthal. Expect the coolest DJs and listen to all your favorite hip-hop tracks!
Film: Love & Hip Hop
"Love & Hip Hop" is a short film by Charmaine Warters that portrays the fictional love story of Derrick and Maleeka, interspersed with segments of hip-hop and R&B-related music videos. Simultaneously, "Love & Hip Hop" illustrates the evolution of hip-hop and the significant artists who have played a major role in it
Talk: Rotterdam hiphop
Want to learn more about the Rotterdam hip-hop scene? Join in and have your say during the 'Rotterdam Hip-Hop' talk. Expect a powerful conversation with moderator Kim Dankoor and guest speakers DJ Git Hyper, Alee Rock, and The Anonymous Mis (Postman), also known as Remon Stotijn.
Upcoming editions Friday Night LIVE
| | |
| --- | --- |
| Modular  | 17 NOV |
| Roffa Mon Amour | 15 DEC |
| RIDCC | 19 JAN |
| Spraakuhloos | 16 FEB |
Friday Night LIVE is made possible thanks to the participants of the VriendenLoterij.