This summer enjoy six Sundays of live music and DJs, food & drinks and fashion & art at Kunsthal LIVE ON SUNDAY. Come and watch, listen and dance, join in All you can Art and discover your passion for culture during one of the walk-in tours. This outdoor summer festival will be held in the Museumpark from Sunday 1 July to Sunday 5 August from 14:00 to 17:00 hrs and admission is free!
We get off to a swinging start on Sunday 1 July with the Salsa All-Star band Marcando featuring Dutch trumpeter Maite Hontelé. Her swinging sound will get the Museumpark on its feet. She has been living in Colombia for years, where she is regarded as one of the most prominent musicians in the Latin scene. Her electrifying gig with Marcando will get even the most Dutch hips gyrating.
Kunsthal resident DJ Git Hyper is at the turntables between sets. He is well known from The Comedy Factory, Rayman is Late and the Rotterdam rap formation DuvelDuvel. He has also DJed at the North Sea Jazz Festival and was a member of Zuco 103 and Caro Emerald.
A variety of tours
Every Sunday there are fashion tours of the exhibition Viktor&Rolf: Fashion Artists 25 Years by fashion buffs, including Fiona Hering and Margreeth Olsthoorn. Or discover nature in the Museumpark with an urban biologist from the Natural Historical Museum. Children and families can have a whale of a time in the Theatre Tour. And the All you can Art artists will be waiting in their mobile workshop to bring out the artist in you.
Picnic basket
Prefer to chill out? Then get down and sprawl on the grass with a Kunsthal LIVE picnic basket or some other tasty snacks and drinks from the food trucks. It's going to be a fine summer!
Programme 14:00 - 17:00 hrs
Sunday 1 July
Salsa All-Star band Marcando, featuring
MAITE HONTELE
 
DJ: Git Hyper
Host: Quintis Ristie
Sunday 8 July
Convoi Exceptional
NEW COOL COLLECTIVE
 
DJ: Ari Deelder
Host: Winfried Baijens
Sunday 15 July
Maya Christina
ZUCO 103
 
DJ: Shug La Sheedah
Host: YMP
Sunday 22 July
MC JR & Th'Acquisition
GALLOWSTREET
 
DJ: Beau Zwart
Host: Imanuelle Grives
Sunday 29 July
Lady Shaynah
KUENTA I TAMBU
 
DJ: LOKA
Host: Derek Otte
Sunday 5 August
Josimar Gomes
MICHELLE DAVID & THE GOSPEL SESSIONS
 
DJ: Git Hyper
Host: Jörgen Raymann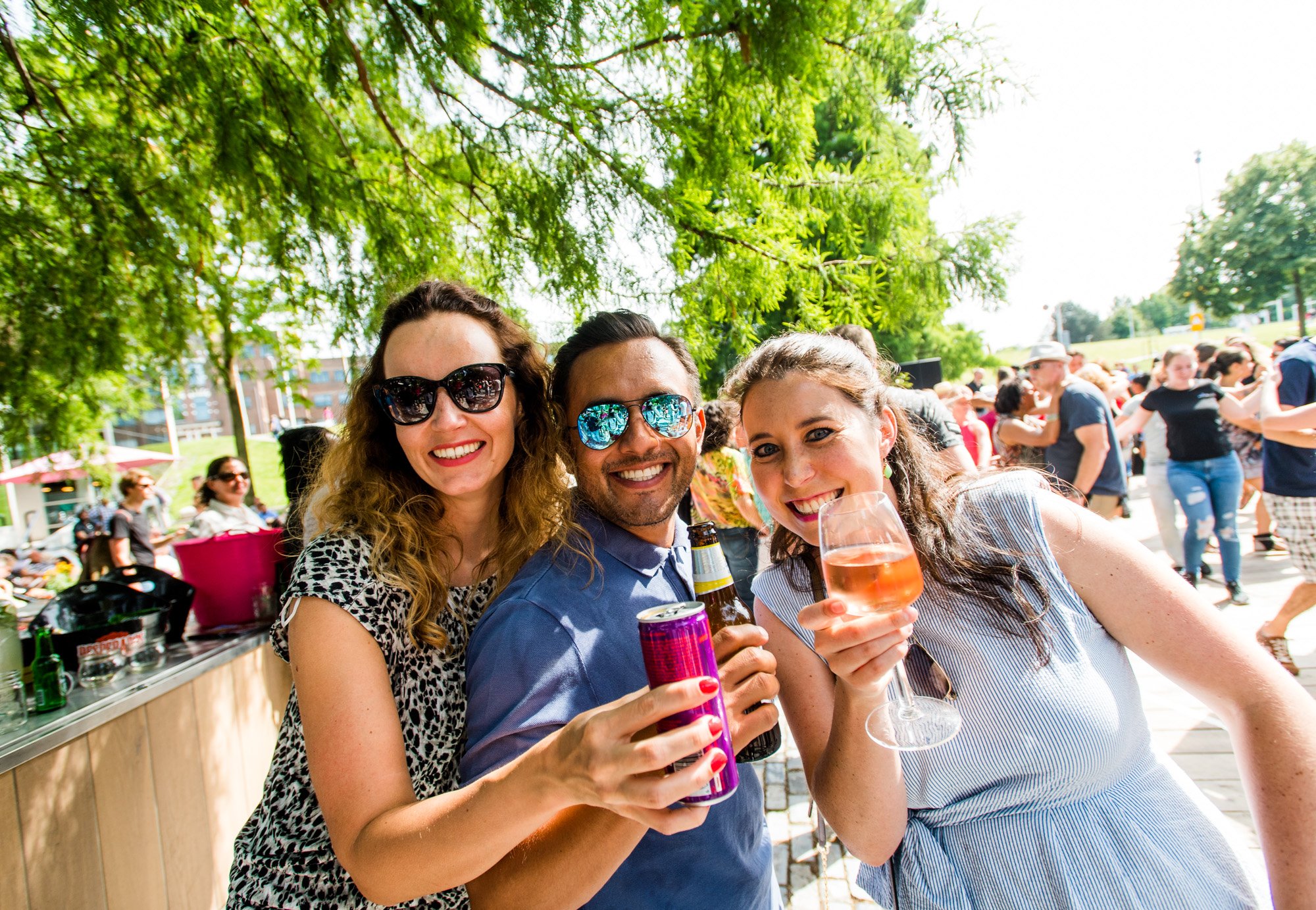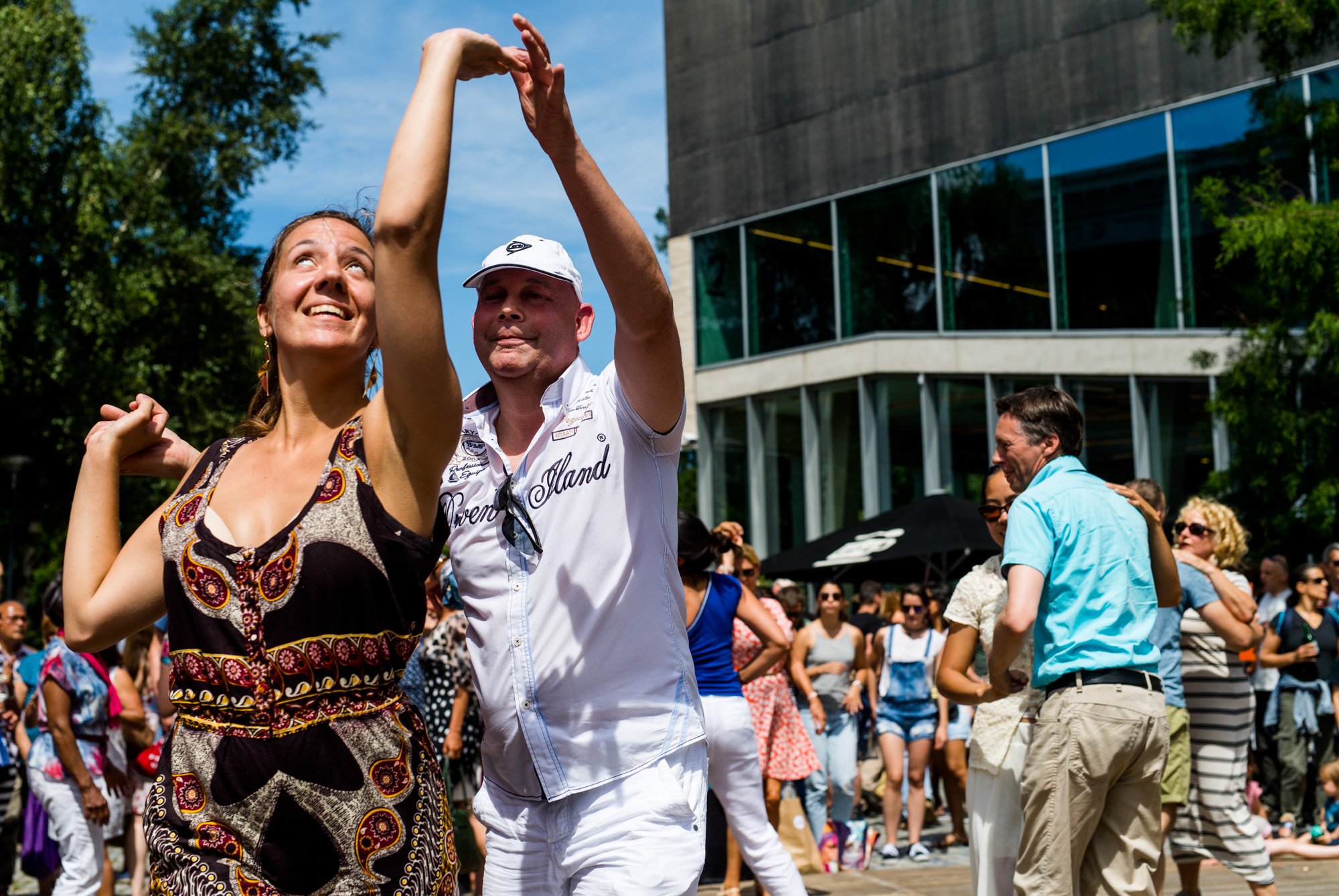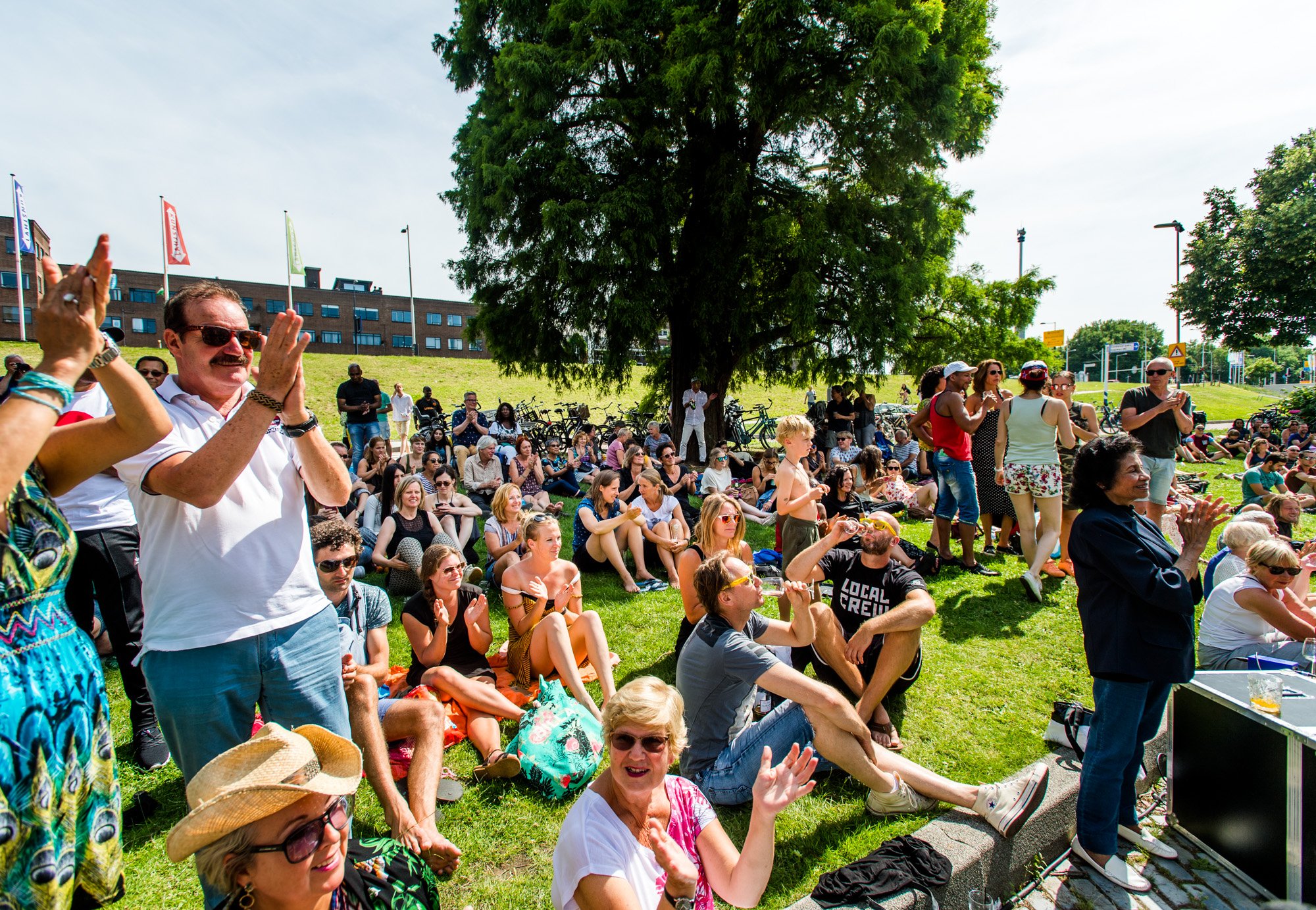 Special Tours

Fashion Tour
Let fashion experts guide you through the Viktor&Rolf exhibition. Sunday 15 july: Rotterdam based designer Nada van Dalen!

14:15 - 15:00 

Kids Theatretour
Experience being a fashion designer and show, after a journey through the Kunsthal, you own design. 

15:15 - 16:15 

Museumpark Naturetour
Explore the nature of the Museumpark with our experts from the neighbouring Natural History Musuem.

16:15 - 17:00
Signing up for the Tours
Signing up for the tours is possible on the day itself 'at the cargo bike' in front of the Kunsthal. If you want to be sure of a place in the tour, send an email to aanmelden@kunsthal.nl and mention the date, and name of the tour you want to join. You will hear if there is still a spot available as soon as possible.
Kunsthal LIVE
Kunsthal LIVE ON SUNDAY is part of the Kunsthal LIVE programme. Under this title the Kunsthal programmes cultural events to inspire, educate, entertain and connect. With thanks to the VSBfonds.
BankGiro Lottery
Kunsthal LIVE ON SUNDAY is sponsored by the participants in the BankGiro Lottery. The Kunsthal is programming this free outdoor festival in the summers of 2018, 2019 and 2020.
Photo and video
Photo and video recordings are made during Kunsthal LIVE ON SUNDAY. By taking part in the festival you agree to the use of these photo and video recordings by the Kunsthal Rotterdam.