In collaboration with the Willem de Kooning Academy, every year, the Kunsthal Rotterdam presents a series of master classes - exclusively for students and Kunsthal Friends - by exceptional artists. After inspiring masterclasses by such figures as photographer Peter Lindbergh, architect Rem Koolhaas, fashion artists Viktor&Rolf, artist and innovator Daan Roosegaarde, photographer Stephan Vanfleteren, illustrator Joost Swarte and Joerg Zuber, creator of the digital influencer Noonoouri, it will now be trend forecaster Lidewij Edelkoort's turn. On the occasion of the exhibition 'Extra Large. Tapestries from Picasso and Le Corbusier to Louise Bourgeois' she will give an online masterclass on Friday 13 November.
Lidewij Edelkoort is a famous trend forecaster. As an intuitive thinker, she travels the world to study the evolution of socio-cultural trends before sharing this information with her clients in industries as diverse as fashion, textiles, interiors, cars, cosmetics, retail and food. For her Paris-based company Trend Union, Edelkoort creates trend books for two or more years ahead that strategists, designers and marketeers at international brands use as tools.
In the textile industry, Edelkoort has advised Première Vision, Prato Expo, Woolmark, Luigi Botto, Cone Denim, Cerruti, Mohair South Africa, the Nederlands Interieur Instituut (Dutch Interior Institute) and the Como Industrial Union of silk. The trend books she creates for Trend Union are sold to companies from Armani to Zegna in all price-point markets from Zara to Prada. Her other trend books address the future of colour, beauty, pattern, well-being, architecture and lifestyle.
WHAT
Online Masterclass Lidewij Edelkoort
WHEN
Friday 13 November 11.00 – 13.00 hrs
WHERE
Follow the online stream from home
Sign Up
Sign up for the online stream. You will receive a personal link from us to follow the master class live at home on Friday 13 November at 11.00 hrs.
Extra Large. Tapestries from Picasso and Le Corbusier to Louise Bourgeois
The walls of the Kunsthal are filled with metres-high, handwoven tapestries. The exhibition presents a large-scale retrospective of imposing tapestries designed by renowned artists such as Picasso, Le Corbusier, Miró, Vasarely and Louise Bourgeois. They used the age-old weaving technique as the point of departure for their textile art, and constantly reinterpreted it. The exhibition focuses on a period spanning a hundred years, from directly after the First World War up to the present. With their combination of artistic finesse and extraordinary craftsmanship, the over sixty tapestries are of an unrivalled quality and a joy to behold!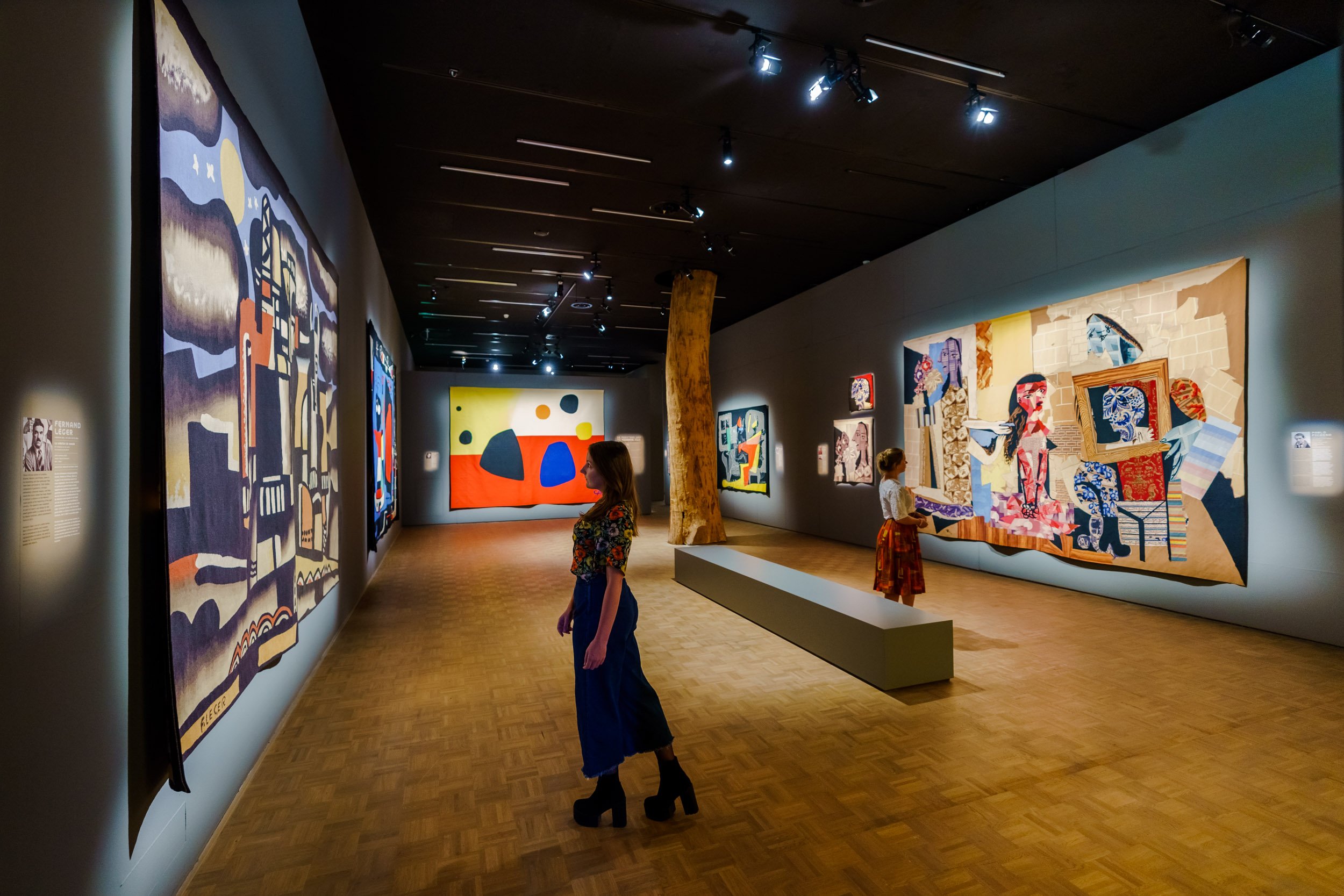 See also