In collaboration with the Willem de Kooning Academy, every year the Kunsthal Rotterdam presents a series of masterclasses – exclusively for students and Kunsthal Friends – by exceptional artists. After the inspiring masterclasses by such figures as photographer Peter Lindbergh, choreographer Conny Janssen, architect Rem Koolhaas, fashion artists Viktor&Rolf and artist and innovator Daan Roosegaarde, it is the turn of artist Joost Swarte. In connection with the exhibition 'Joost Swarte everywhere', Joost Swarte will give a masterclass in the Kunsthal auditorium.
THE MASTERCLASS
In his masterclass, Joost Swarte will talk about his work, practice and sources of inspiration as well as going more deeply into the economics of having a studio. A behind-the-scenes of his work and choices which took him to this point in his career. There's also the opportunity to discuss your own work and a Q&A with the audience.
JOOST SWARTE EVERYWHERE
The Masterclass will be given as part of the exhibition 'Joost Swarte overal', which will be on view from Saturday 14 September. 'Joost Swarte everywhere' is a celebration of his fiftieth anniversary as an illustrator, designer and architect. The exhibition 'Joost Swarte everywhere' pays homage to fifty years of drawing by presenting a cross section of Swarte's body of work – from his first cartoons, original drawings, sketches, designs and objects to his most recent work.  Swarte's search for the most surprising and iconic illustrations is also shown on the basis of sketches that have never been exhibited before.
His work is everywhere, sometimes in the physical shape of a building, a pair of glasses or a stamp, and sometimes in the shape of an illustration or as signposting on a wall. Just about everyone is probably familiar with it, without having consciously seen it. This is because Joost Swarte's work has a self-evident quality – it is clear, legible, slightly ironic and always recognisable.
ABOUT JOOST SWARTE
Joost Swarte (1947, Heemstede) studied Industrial Design in Eindhoven in the late 1960s, and produced illustrations for local Eindhoven publications during that time. He first appeared in the spotlights as part of the alternative cartoon movement of the 1970s. Halfway through the 1980s, Swarte's field of activity moved from cartoon drawing to making illustrations for magazines such as Humo, Vrij Nederland and The New Yorker. He also designs posters, logos, stamps, furniture and buildings (Toneelschuur, Haarlem, 2003). Furthermore, Swarte is co-initiator of magazines such as Modern Papier and Scratches, of the 'Stripdagen Haarlem', the largest biennial cartoon festival in Europe, and of the Hergé Museum in the Belgian city of Louvain-la-Neuve. In 1998, Joost Swarte won the Stripschapprijs (Dutch Comic Award) for his general contribution to cartoon drawing and his entire body of work. In 2004 Queen Beatrix appointed him as officer of the Order of Orange-Nassau, and in 2012 Swarte won the Marten Toonder Award for his entire body of work. 
PROGRAMME THURSDAY 3 OCTOBER
| | |
| --- | --- |
| 10.30 - 11.00 hrs | Doors open |
| 11.00 - 13.00 hrs | Masterclass Joost Swarte in the Auditorium |
| Vanaf 13.00 hrs | Opportunity to visit the exhibition 'Joost Swarte everywhere' |
REGISTRATION FOR STUDENTS
The price of student registration for the masterclass is €7,50, including a visit to the exhibition 'Joost Swarte overal'.
OPEN CALL PORTFOLIO'S
The Kunsthal invites students to discuss their portfolio with Joost Swarte in person. There are no special quality- or medium criteria. Your portfolio can be in the field of design, architecture, photography, autonomous practices, or any mutli-disciplinary form. Up to 3 to 5 portfolio's will be selected by Joost Swarte and will be discussed during the Masterclass.
When your portfolio is selected you'll be asked to give a 3 minute pitch about your work and show max. 10 photo's / video's of your work. After your pitch you'll discuss your work with Joost Swarte.
In order to submit your portfolio:
You're a student at an MBO, HBO or university in the Netherlands or abroad.
Your portfolio consists of:
a selection up to max. 10 photos of your work, minimum resolution 1920 x 1080
a brief explanation about your work of max. 500 words.
your name, gender, age, current education, mobile number and email address. 
Please send your portfolio before Monday 30 / 09 / 2019 through WeTransfer to: gielen@kunsthal.nl 
You will be notified on Tuesday 01 / 10 / 2010 if your portfolio is selected.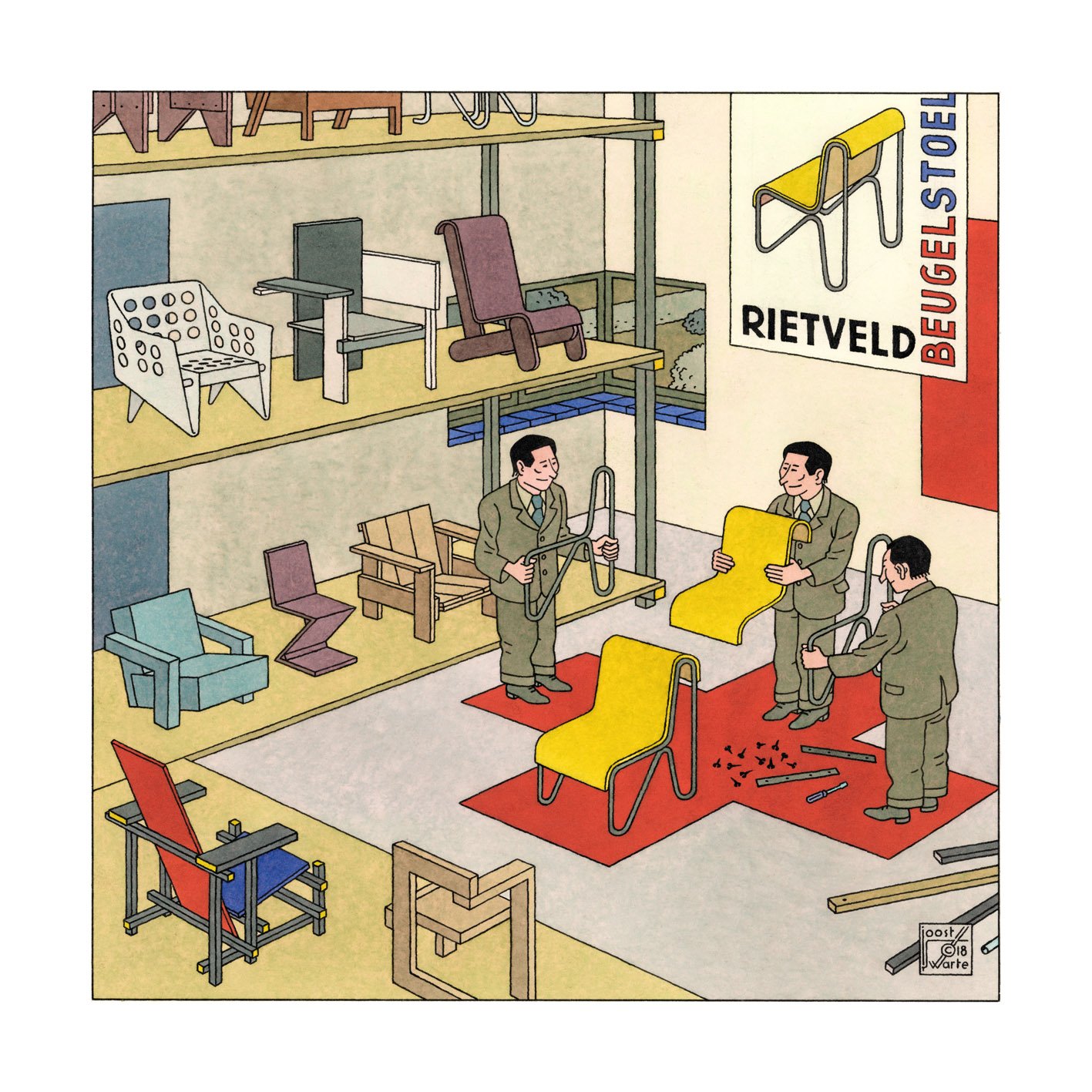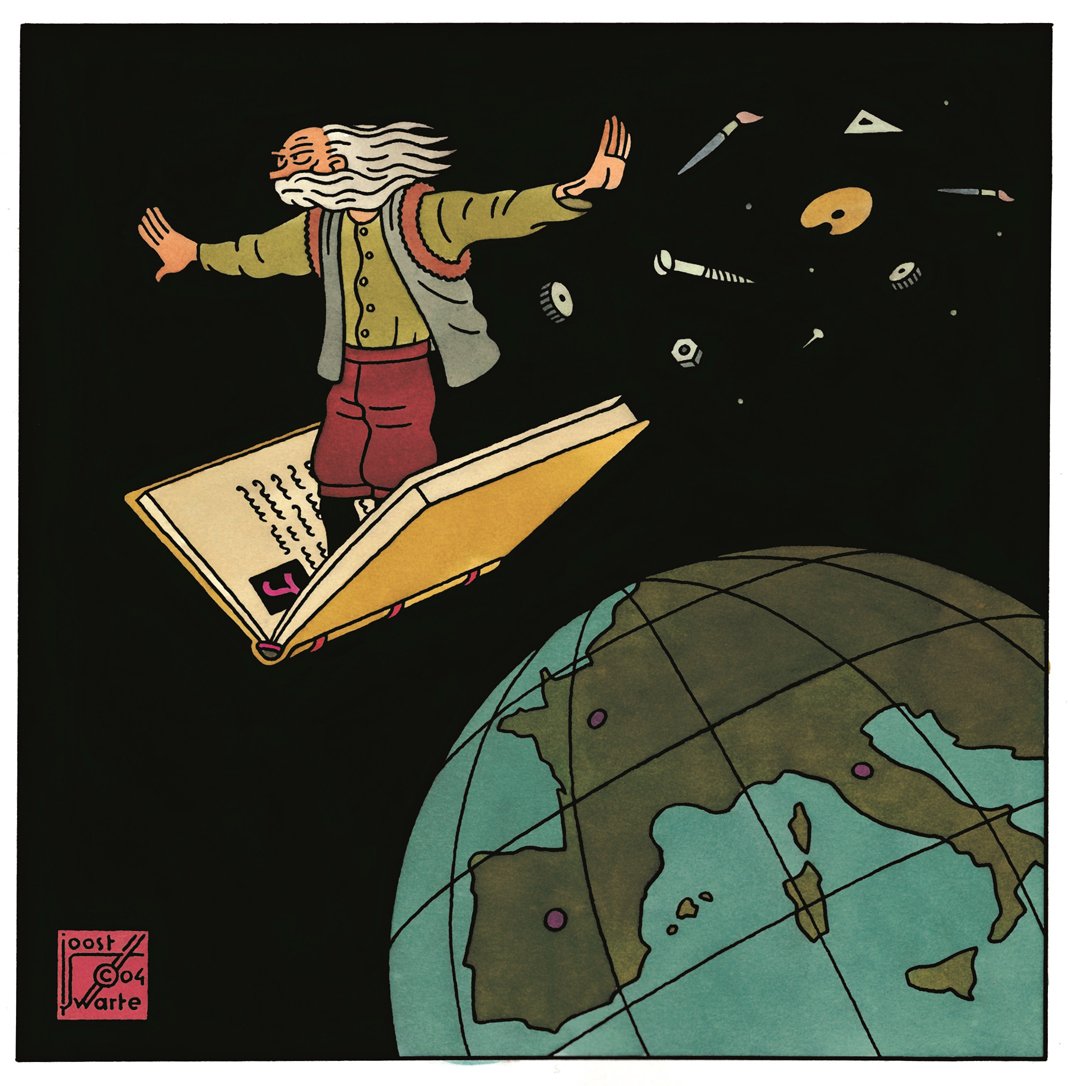 REGISTRATION FOR FRIENDS OF THE KUNSTHAL 
Kunsthal Friends can register for the masterclass by sending an email to vrienden@kunsthal.nl. Participation in the masterclass is free of charge for Friends of the Kunsthal. Would you like to know more about the advantages of becoming a Friend of the Kunsthal? Click here
see also