In collaboration with the Willem de Kooning Academy, every year the Kunsthal Rotterdam presents a series of masterclasses – exclusively for students and Kunsthal Friends – by exceptional artists. After the inspiring masterclasses by such figures as photographer Peter Lindbergh, architect Rem Koolhaas, fashion artists Viktor&Rolf, artist and innovator Daan Roosegaarde, photographer Stephan Vanfleteren and Illustrator Joost Swarte it is now the turn of Portugese artist Joana Vasconcelos. In connection with the exhibition 'Joana Vasconcelos. I'm your mirror', She will give a masterclass in the Kunsthal auditorium.
I'M YOUR MIRROR
The master class will take place in the context of the exhibition 'I'm Your Mirror', which will be on display at the Kunsthal until 17 November. The impressive retrospective exhibition presents more than thirty iconic sculptures and installations including 'Lilicoptère', the gilded helicopter decorated with Swarovski crystals and ostrich feathers that she made for her solo exhibition in the Palace of Versailles. Activist, feminist and with a deep-rooted respect for Portuguese culture and traditions, Vasconcelos gives her own twist to reality. The result is a seductive, humorous, exuberant and sometimes absurd exhibition in which nothing is what it seems. Behind the apparent cheerfulness of her work lie social and socio-political themes such as oppression, human rights, identity and gender issues.
In the masterclass Joana Vasconcelos focuses on her work and her practice. The masterclass will be given in English. 
Joana vasconcelos
Joana Vasconcelos (1971) is known for her sharp sense of proportion, masterful use of colour and special choice of materials. In her work, Vasconcelos investigates various forms of identity - including that of the woman - and the dichotomy that can often be found in them. Directly and ironically, she denounces social contradictions and draws inspiration from a wide range of influences from the music, literature and traditional crafts of her homeland.
With her impressive oeuvre, Vasconcelos has been creating a furore since 1997 and has become one of Portugal's best-known and best-loved artists. Her big breakthrough came in 2005 at the Venice Biennale. Vasconcelos put herself definitively on the map with 'The Bride', a six-metre-high chandelier made of tampons. This daring work meant her international breakthrough, resulting in exhibitions in several renowned European museums. In 2012 she was the first female and youngest artist ever to have a solo exhibition in the Palace of Versailles.
PROGRAM THURSDAY 14 NOVEMBER
| | |
| --- | --- |
| 10.30 - 11.00 hrs | Walk-in |
| 11.00 - 13.00 hrs | Masterclass Joana Vasconcelos in the auditorium |
| from13.00 hrs | After the Masterclass there will be an opportunity to visit the exhibition 'Joana Vasconcelos. I'm Your Mirror'  |
It is no longer possible to apply for this master class.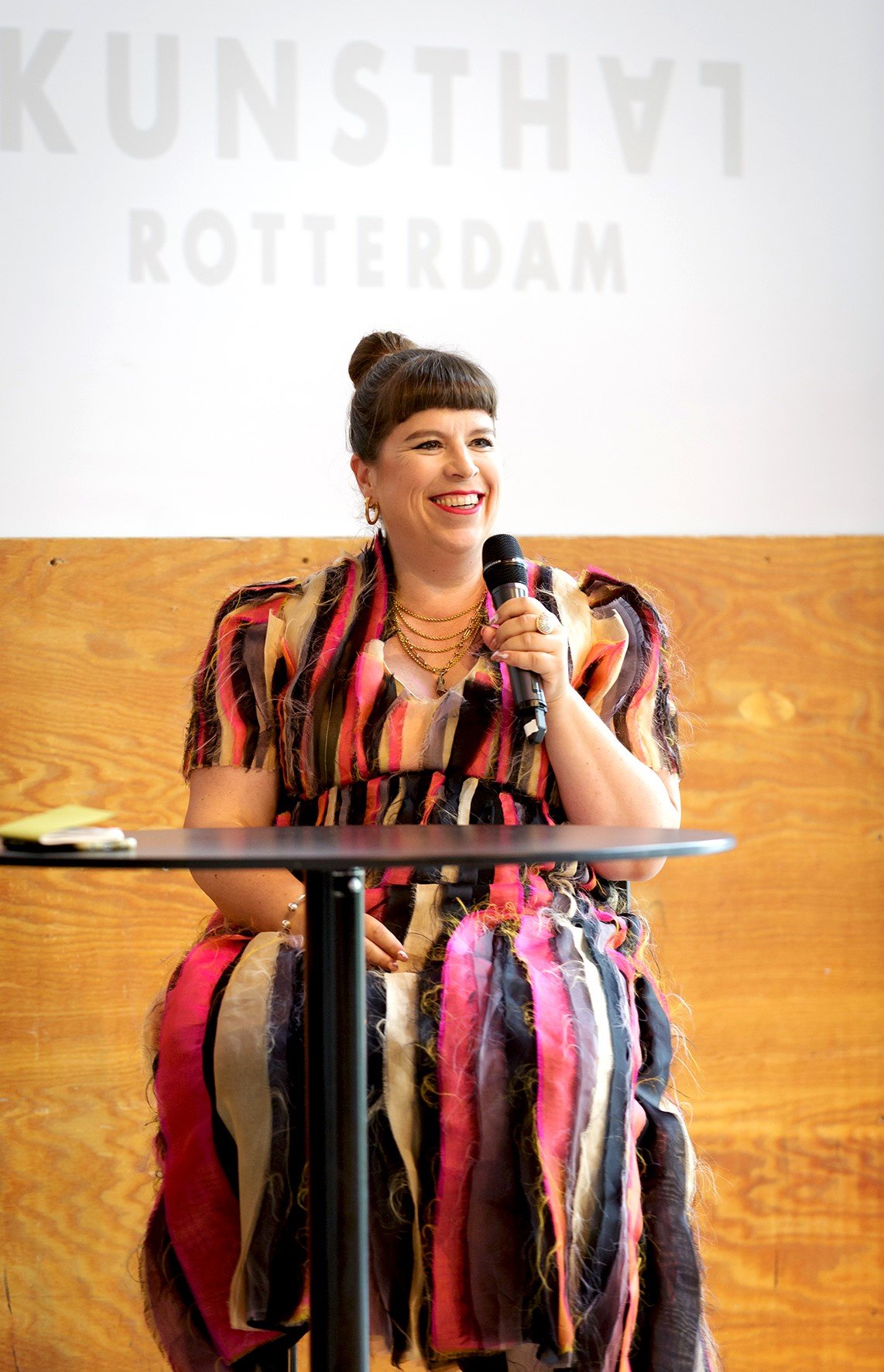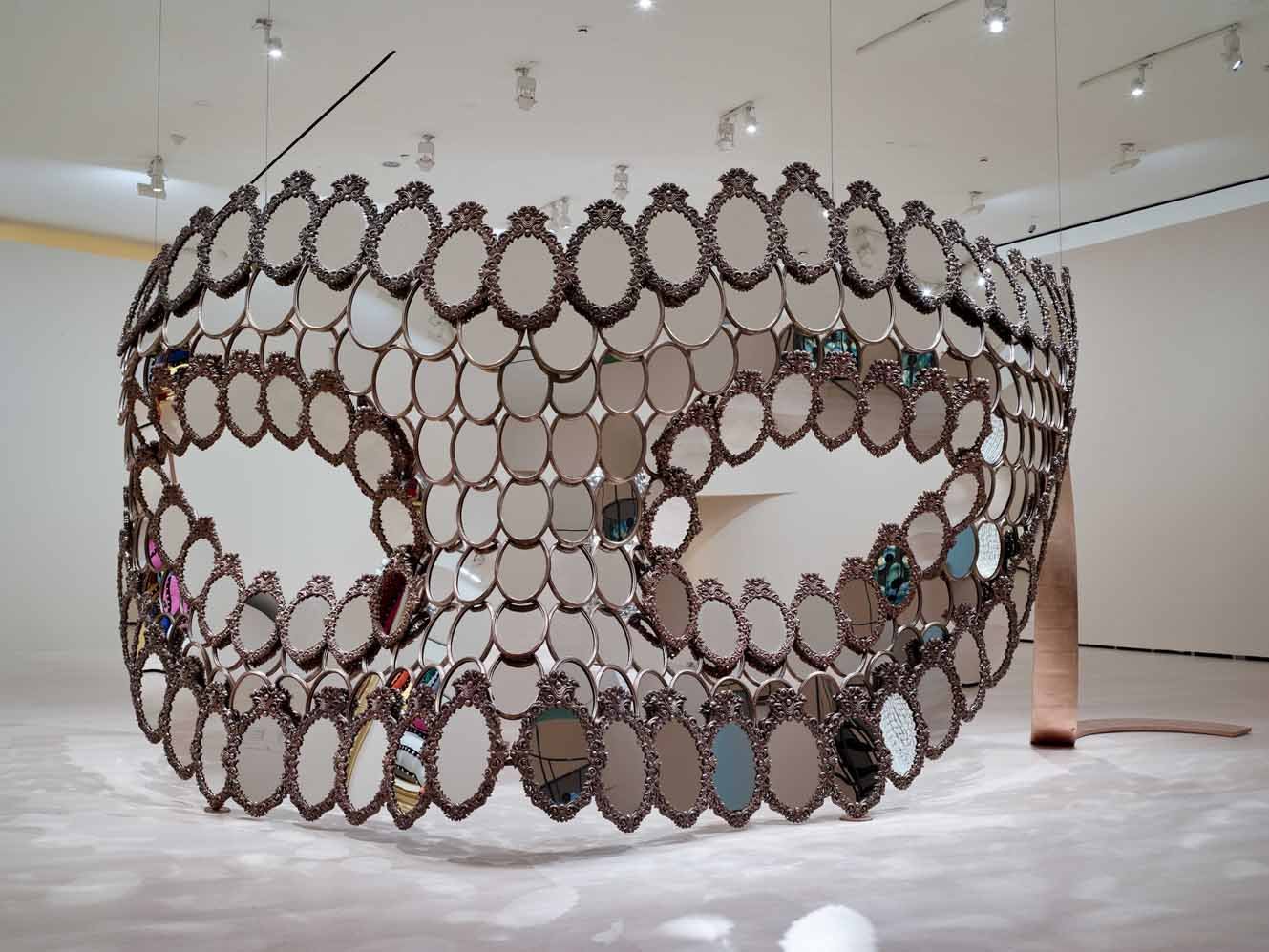 See also