Discover the building!
Kunsthal Architecture Tours
Join in June
Take a free architecture tour of the Kunsthal building during Rotterdam Architecture Month. Every Sunday the UrbanGuides are ready to tell you about all the ins and outs of the iconic building, which celebrates its 30th anniversary this year.
Kunsthal Rotterdam is one of the icons of modern architecture and draws architecture lovers from all over the world every year. The Kunsthal was designed in 1988-1989 by the architect Rem Koolhaas together with the project architect Fuminori Hoshino from the Rotterdam firm of architects OMA (Office for Metropolitan Architecture). The architecture immediately attracted great international attention for the use of materials, the placing of the entrance, the steep ramp and other features.
FREE KUNSTHAL ARCHITECTURE TOURS
Sunday 5, 12, 19 en 26 June at 14:00 hrs
Every Sunday during Rotterdam Architecture Month you can take a free architecture tour of the Kunsthal building with one of the UrbanGuides. The tour lasts about 55 minutes. You can book at the Kunsthal reception desk on the day.
Rotterdam Architecture Month
A month of architecture with festivals, lectures, tours, exhibitions, films and much more: Rotterdam Architecture Month celebrates the innovative strength and quality of architecture. Find out more about how a pleasant environment is designed. What influence does architecture have on your everyday life? Rotterdam is the central festival heart for encounters between the public, the design sector, cultural partners and educational institutes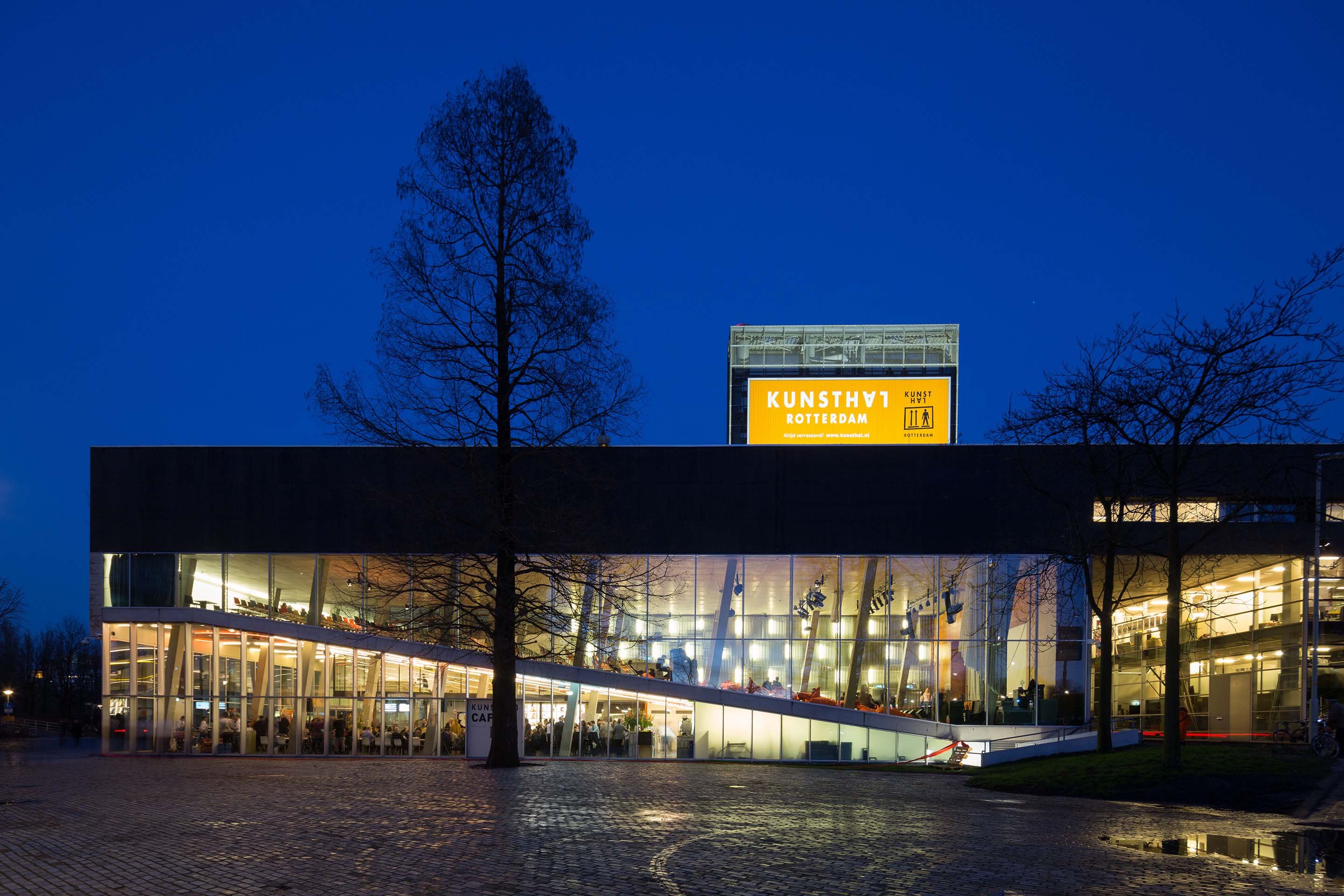 See also