On Saturday 27 November, you will be able to see the exhibition Deep in Vogue through the eyes of actual Tastemakers. This time the focus will not lie on the work in the exhibition – although you will of course have ample opportunity to see it –, but on the personal stories of the two guides. These duos of Tastemakers are all familiar faces from the ballroom community.
Ballroom culture originated in the New York neighbourhood of Harlem in the 1970s. Black and brown homosexual men and transgender women were often subjected to exclusion and discrimination, both from outside and within the LGBTQIA+ community. They started creating their own, chosen families, the so-called Houses.
Each of these Houses has its own name. Some of them are called after the Mother, some after prestigious fashion houses, such as Mugler, Dior, or Chanel, and yet others have made-up names like Xtravaganza, or Ninja.
TASTEMAKERS AMBER & ELLY VINEYARD 


SPECIAL TOUR 13:00 - 13:45 HRS

Amber Vineyard is Mother of the House of Vineyard, the first ballroom house in the Netherlands, and guest curator of the exhibition Deep in Vogue. Elly Vineyard is Father of the House of Vineyard. Elly and Amber are the heads of this self-elected family. 
TASTEMAKERS SHIVA & JOJO MUGLER
SPECIAL TOUR 14:00 - 14:45 HRS
Shiva and Jojo are part of the iconic House of Miyake-Mugler. Shiva is a performer and choreographer and teaches weekly classes in new way voguing. Jojo is a voguer, model and artist. 
TASTEMAKERS KIA VINEYARD & SARAFINA 007
SPECIAL TOUR 15:00 - 15:45 HRS
Kia Vineyard is one of the Children of the House of Vineyard. Sarafina 007 is a queer, Dutch-Surinamese, non-binary performance artist. 
PARTICIPATION AND APPLICATION
During the Special Tours, the Tastemakers will take you along in their own personal stories, and together you will discover the expressive power of ballroom culture.  English will be spoken during the Tours. Get inspired and quickly apply for participating via aanmelden@kunsthal.nl. In your e-mail, please mention your contact details, the number of people who want to participate, and the time you would like to make your reservation for. 
Participating in the Special Tours is free upon presentation of a valid Kunsthal entry ticket. Make sure to act quickly, only a limited number of places are available.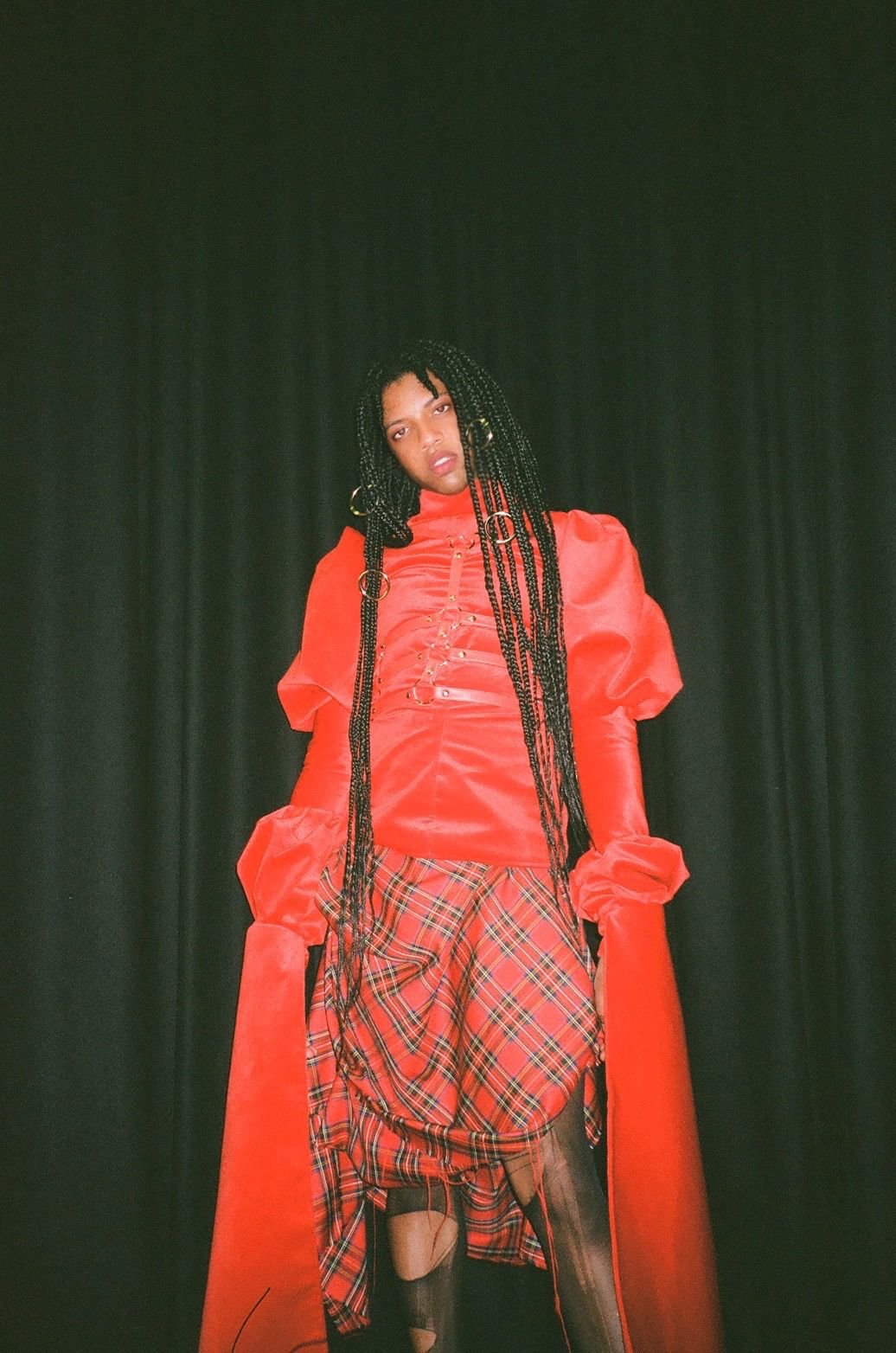 See also