The Building
History of the Kunsthal
The blockbuster phenomenon made its appearance in the 1980s: big exhibitions to attract crowds and a new public. Existing museums were less prepared for the increased masses of people and had to think about their permanent collection. Joop Linthorst, who was councillor for Finance and Art in Rotterdam at the time, came up with the idea of developing an exhibition space specially for these temporary blockbuster exhibitions.
The architect Rem Koolhaas was asked to draw up a design for the present location on the Westzeedijk. His first design, Kunsthal Hoboken Draft Plan (27 April 1988), was of a Kunsthal mostly floating above the ground and resting on six broad pillars with an entrance on the Westzeedijk. His ambitious plan was based on a museum without walls, a single vast space offering total flexibility, inspired by the Modernist ideal of Ludwig Mies van der Rohe.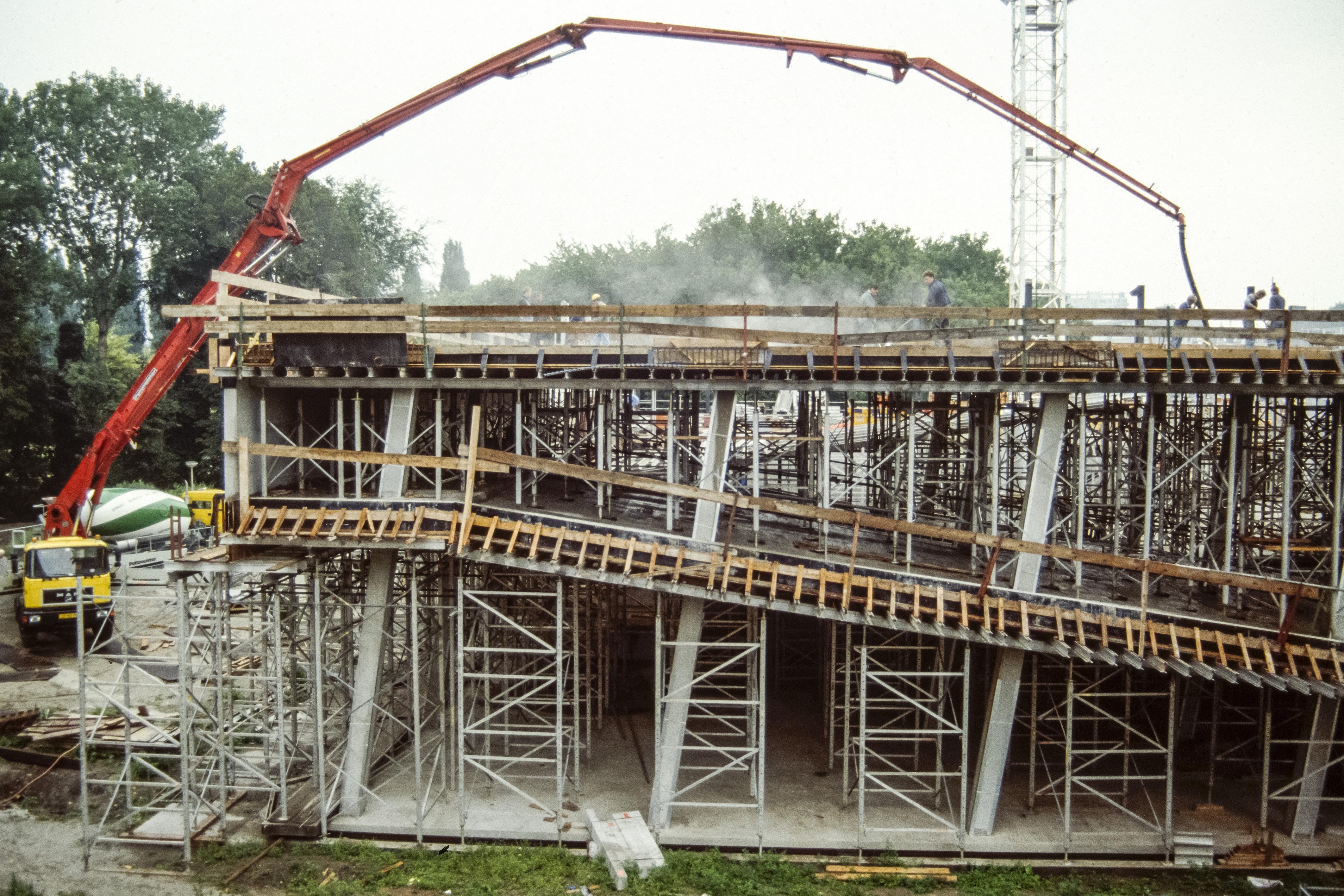 Kunsthal II
Wim van Krimpen was invited as architect and first director of the Kunsthal. Upon taking up his appointment he turned down Koolhaas' first design for various reasons. For instance, he wanted more square metres of exhibition space and more walls to hang works of art. Koolhaas started on the design of Kunsthal II on the basis of a new programme of requirements. Thanks to the great dedication of all those concerned, the Kunsthal was eventually completed in 1991 with an entrance half way up the ramp.
When the Kunsthal opened in 1992, the era of the blockbusters was already over, and so was that of the large flows of subsidies. The Kunsthal programmed its own exhibitions and laid the basis for its mission: to present art for a broad public.
Wim van Krimpen was director of the Kunsthal from 1992 to 2002. He was succeeded by Wim Pijbes, who had already been working for the Kunsthal as an exhibition curator, from 2000 to 2008. Followed by Emily Ansenk from 2008 - 2019. Nathanja van Dijk has been director since September 2019.