All you can Art launches special project
Art sleepover
July 12, 2021
From this summer All you can Art, the intense collaboration between Kunsthal Rotterdam and Instituto Buena Bista, is launching a special new project. Art from the collection of the Netherlands Cultural Heritage Agency (RCE) will be the guest of various households in Rotterdam. At each address where it stays, it will trigger an exciting process between residents and artists that will generate a new work of art. For the project 'Art sleepover', which has been postponed for more than a year because of the Corona virus restrictions, All you can Art is working with the Pauluskerk, the Gemaal op Zuid community centre, Reakt, Stichting Laurens (care for the elderly), the Willem de Kooning Academy and others. 'Art sleepover' is an extension of this year's All you can Art summer, which got off to a terrific start with an art parade through the city last weekend.
The project 'Art sleepover' connects various communities in Rotterdam with one another through works of art from the national collection. It is a novel concept which takes objects that would normally remain hidden between the walls of a depot to stay over in various households for two weeks. The host families are recruited among the communities of the All you can Art partners.
Five works of art selected by the residents of the first host addresses will begin their tour of Rotterdam in mid-September. After two weeks as a guest in somebody's home, each work will be passed on to someone else in the same neighbourhood or community.
During the weeks of staying over, there will be frequent contact between the residents and students of the Willem de Kooning Academy. The students will go visiting and draw inspiration from the objects, their temporary placement, and discussions with the residents. Under the guidance of the All you can Art artists, the students will draw on all the shared stories to make a new work. The project will result in no less than twenty new works, which will be exhibited alongside the five works from the national collection in the Kunsthal in the weekend 13-14 November 2021. Afterwards the residents can take their personal new work of art home with them. Art sleepover is supported by the Cultural Participation Fund.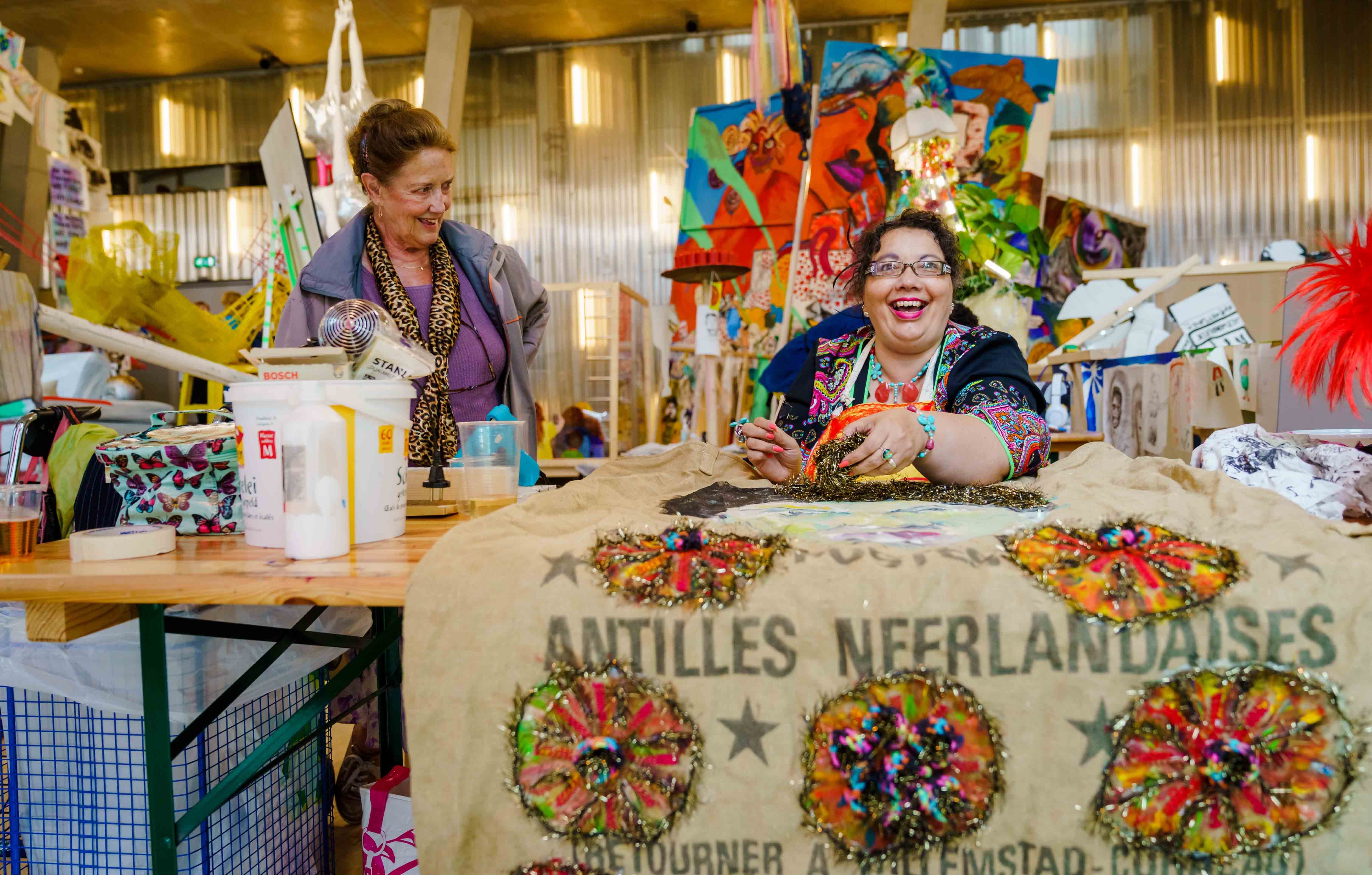 See also