Working at the Kunsthal
Vacancy general director
June 27, 2019
Kunsthal Rotterdam is looking for a general director. Kunsthal Rotterdam is one of the leading cultural institutions in the Netherlands; a Rotterdam figurehead with international allure. The Kunsthal does not have a collection of its own and therefore has great freedom in programming and presenting. Because the Kunsthal is continually transforming itself and creating crossovers between different (art) disciplines and cultures, it succeeds in engaging an extremely wide and diverse audience.
Summary
Kunsthal Rotterdam is looking for a general director who bears the final responsibility for the artistic development and quality of the exhibitions, and is able to further translate this into a surprising programme. The general director has a clear artistic vision, is innovative, and knows how to reach and engage a diverse audience. He or she is also a cultural entrepreneur, with both feet firmly on the ground, able to forge and maintain relationships with (inter)national stakeholders. From art institutions to sponsors, funding organisations and collectors.
Organisation
The complete Kunsthal team consists of around 55 staff members (40 FTE). The management consists of a general director and a business director, each managing a part of the organisation. The general director directly manages the departments involved in the content of the programme: exhibitions, development, education & audience, and marketing & communication. The business director manages the operational departments: general affairs, building management, security affairs, finances, and the store. In accordance with the articles of association, the general director is the executive manager of the foundation, bearing the final responsibility for the Kunsthal's exploitation. He or she is accountable to the Supervisory Board.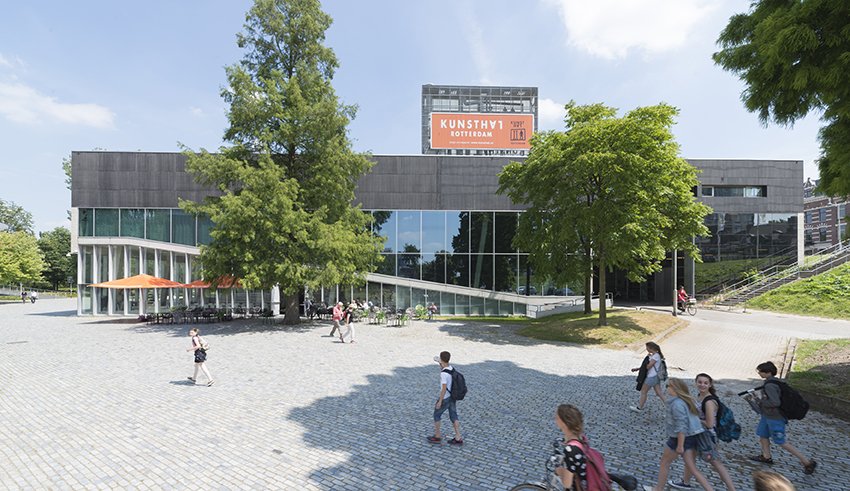 The Kunsthal endorses the Cultural Diversity Code and explicitly invites candidates that can enhance the organisation's diversity. 
Interested?
For this procedure, the Kunsthal is supported by Dux International Executive Search. If you are interested in this position, we would very much like to receive your CV (in Word) and letter of motivation before 28 July 2019. Please send these to DUX International, via info@duxinternational.com, for the attention of Karin Doeksen or Jolien Wiesenhaan.
Full profile general director