Limited edition Kunsthal building kit
Build the Kunsthal in LEGO® blocks! 1 November 2022 will mark the 30th birthday of Kunsthal Rotterdam. At various moments in the run up to that date, we are turning the spotlight on what makes the Kunsthal the Kunsthal. In June – Rotterdam Architecture Month – the focus is on the Kunsthal building. To celebrate the 30th anniversary, the Kunsthal is launching a limited edition construction kit for collectors and fans.
Situated in the Museumpark, Kunsthal Rotterdam is one of the icons of modern architecture and is visited by many architecture lovers from all over the world every year. The Kunsthal was designed in 1988-1989 by the world-famous architect Rem Koolhaas together with the project architect Fuminori Hoshino from the Rotterdam firm of architects OMA (Office for Metropolitan Architecture). The architecture immediately attracted great international attention for the use of materials, the placing of the entrance, the steep ramp and other features. The robust building contains seven different exhibition spaces, a characteristic auditorium, and a café with an ambience of its own.
Kunsthal construction kit 
The limited edition construction kit is entirely designed using LEGO® blocks. You can recognise all the architectural features: the ramp, the sloping columns, the façades with their different materials, the roof garden, the dyke – even the familiar coloured seats in the Auditorium have been incorporated in the design. The kit is available in a limited edition of only 1000.
The price of this exclusive collector's item is €49,95
Components: 236
Recommended age: 16+ (but also doable for younger LEGO

®

fans)
The building instructions can be found

here

Pre-sale: Want to be sure of a copy? From Tuesday 24 May onwards the pre-sale starts at

www.kunsthalshop.nl

Regular sale: from Sunday 12 June in the Kunsthal shop and on kunsthalshop.nl
*disclaimer: this is not an official LEGO® product, but a model for collectors to construct that makes use of original LEGO® components. The LEGO® Group does not sponsor, authorise or support this product, and accepts absolutely no responsibility for any unforeseen or negative consequences that may arise from this product.
Build the Kunsthal in LEGO® 
Sunday 12 June from 12:00 to 16:00 hrs
The Kunsthal limited edition construction kit will be launched during a festive event in the Kunsthal on Sunday 12 June. Join in the battles and challenges, build the Kunsthal and the Rotterdam skyline and learn from the tips&tricks of the experts. More information about the programme will be posted on this website soon.
Rotterdam Architecture Month
Kunsthal Architecture Tours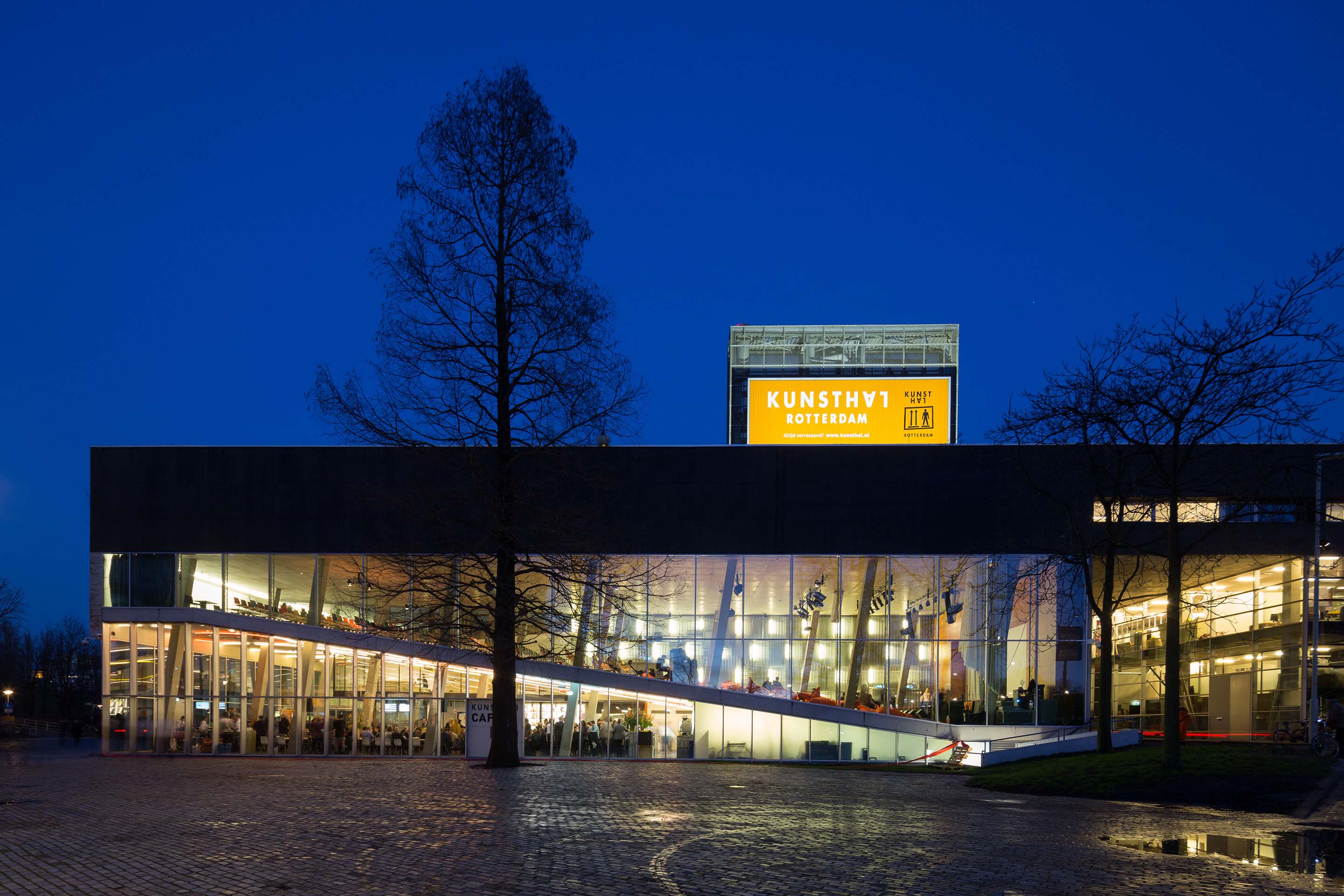 5 June 2022 - 26 June 2022
During Rotterdam Architecture Month you can take free architecture tours of the Kunsthal building with one of the UrbanGuides.
More info
See also