Spend six Sundays this summer enjoying live music and DJs, food & drinks, and fashion & art in the free open air festival KUNSTHAL LIVE ON SUNDAY. The festival will be opened on Sunday 7 July by no less than the Rotterdam rapper Winne.
The rapper brought out his first album Winne Zonder Strijd on the Hip-Hop label Top Notch in 2009. He toured the Netherlands and Belgium with successful tracks like W.I.N.N.E., Zegevieren and Lotgenoot. His long-awaited second album, Oprecht Door Zee (ODZ), was released last summer. Winne also offers a platform to young artists with his own label Couture 33. With autobiographical tracks like the recent 'Winti', Winne represents the Ecktuh Ecktuh at Kunsthal LIVE ON SUNDAY too.
GIGS SUN 7 July
13.00 hrs
DJ Cutnice
14:00 hrs
Djesco
(presented by Music Matters)
15:15 hrs
Winne
16:00 hrs
DJ Cutnice
Specials zo 7 juli 

12:00 - 13:00
Silent Disco
14:15 - 15:00 
Special Tour
Street Dreams:
Meryem & Najate
16:00 - 16:45
Museumpark Nature tour
throughout the day
Kids Treasure Hunt
throughout the day
Mobile Atelier
All you can Art
SUPPORTING ARTISTS
But first the young rapper Djesco will show us what he has in store, presented by Music Matters. Last year he won a Rotterdam Music Award in the category Promising. Djesco was born in Groningen as Remi Balorian, but he found his real home in Rotterdam when he was 14. The lively hip-hop scene in Rotterdam inspired him to develop in music, resulting in his first EP 'Ver Weg'. The fact that he won the Rotterdam Sena Grote Award in 2018 is another sign of the appreciation of Djesco's talent and potential.
Between the live acts DJ Cutnice will present the best hip-hop, boogie and soul tunes, while the one and only MC JR will be our host of the day.
Special Tours & Art
Every Sunday at 14:15 hrs you can take a tour of the exhibition 'Sweet Dreams' as seen through the eyes of real Rotterdam influencers. During this special tour – in collaboration with the HipHopHuis – you can discover their passion for hip-hop and streetwear. This time it is not the work in the exhibition that is the centre of attention – although of course you can take a good look at it as well – but the personal story of the duo.
Next Sunday is the turn of Meryem Slimani and her by now equally well-known mother Najate, who Meryem has turned into a real style icon. Najate (66, a retired primary school teacher) and Meryem (35, part-time fundraiser for Theater Zuidplein and freelance art director and stylist) use their visual idiom to show that, irrespective of religion, background or social norms, women can decide for themselves what they want to do with their bodies and lives. Their focus on streetwear, a colourful mix with Moroccan influences, demonstrates how different worlds can live together in harmony and that we should actually celebrate our differences.

There's more: the All you can Art artists will be waiting in their outdoor mobile workshop every Sunday to bring out the artist in you. And you can discover nature in the Museumpark with an urban biologist from the Natural History Museum.
Kids
The festival warms up every Sunday from 12:00 hrs with a Silent Disco. And children and families can spend a whole afternoon having the time of their lives as Treasure Hunters in and around the Kunsthal building.
AANMELDEN TOURS
You can register for the tours on the day at the delivery cycle in front of the Kunsthal, but if you want to be sure of a place, send a mail to aanmelden@kunsthal.nl with the date and name of the tour. We will let you know whether there is a place as soon as possible.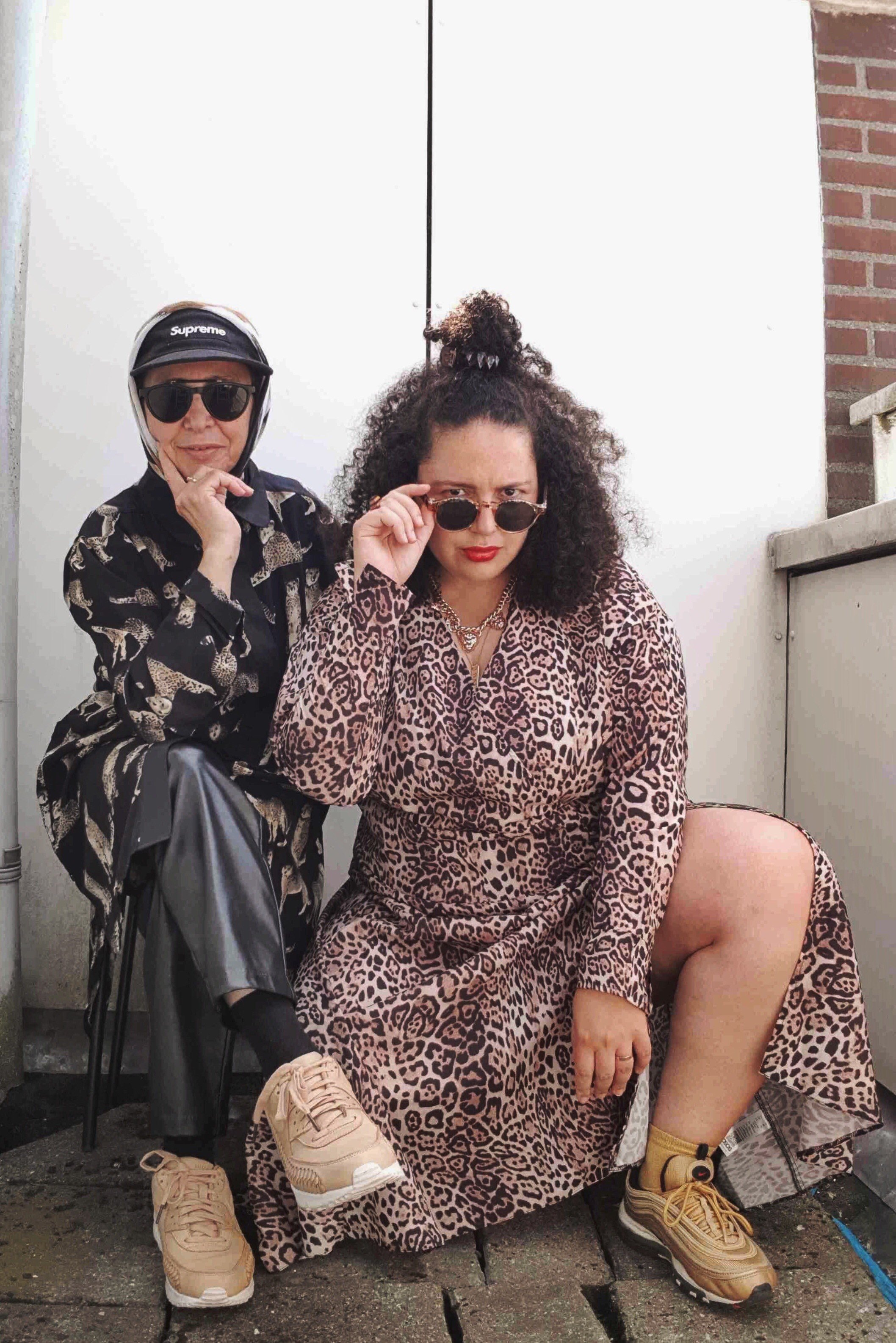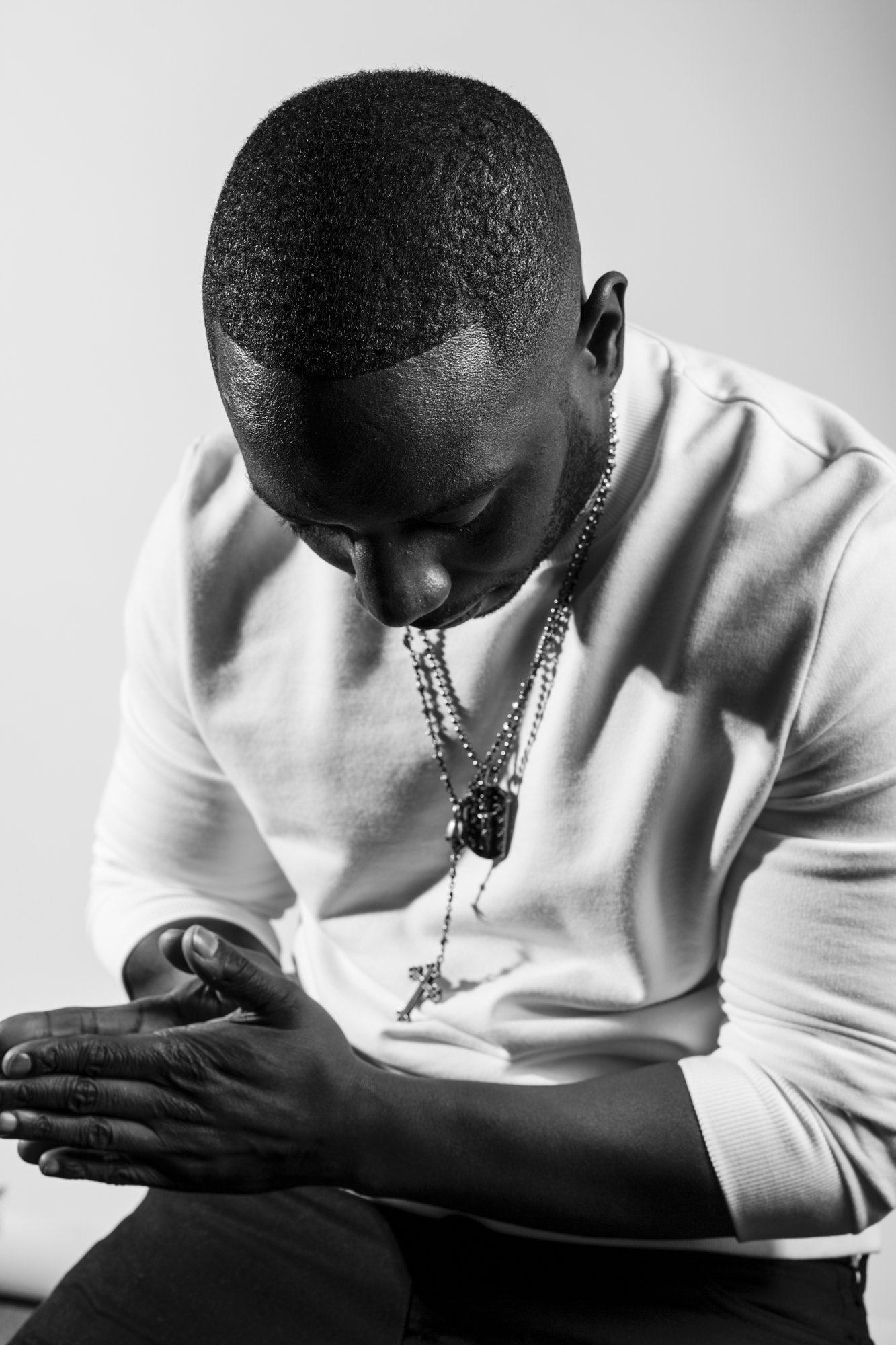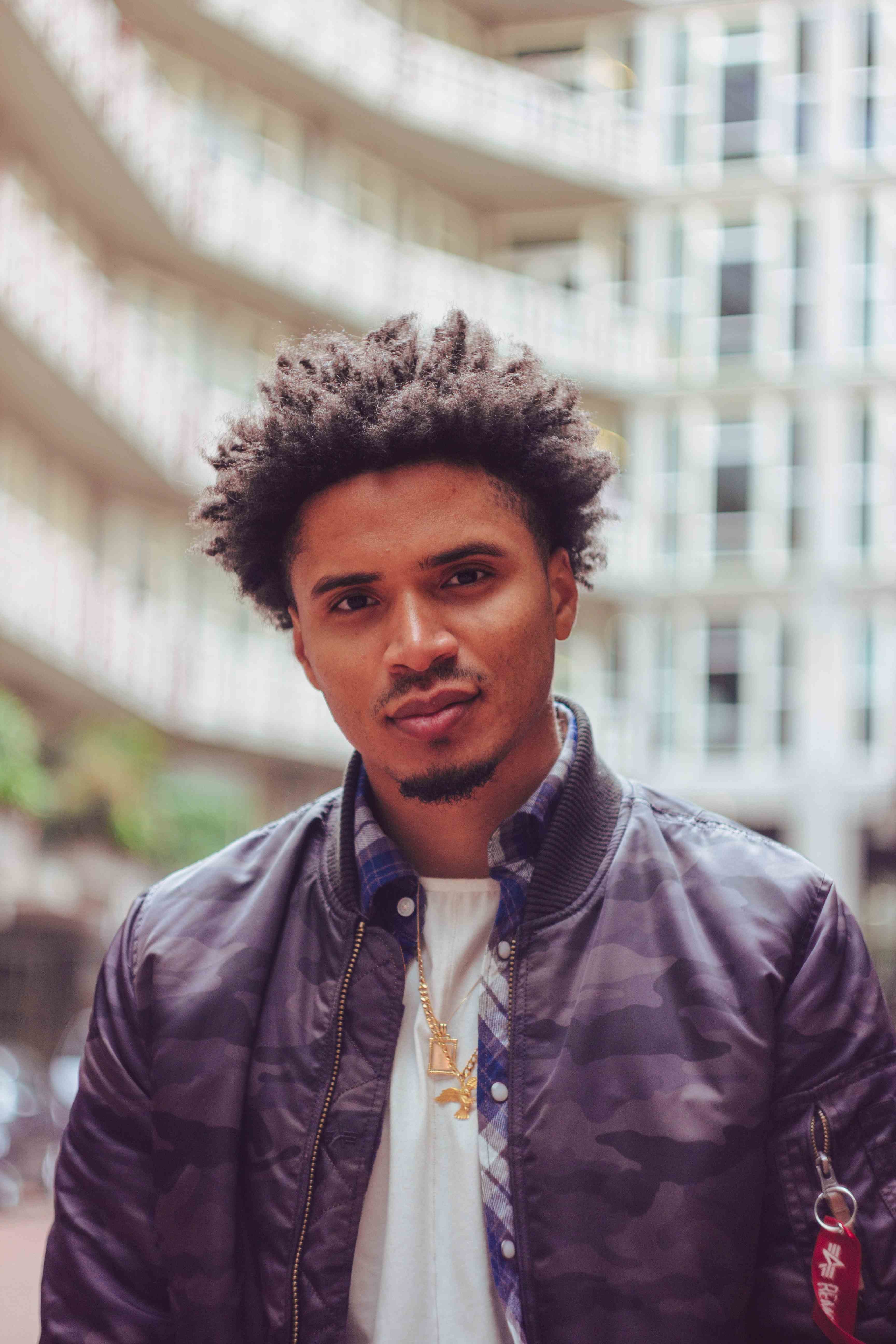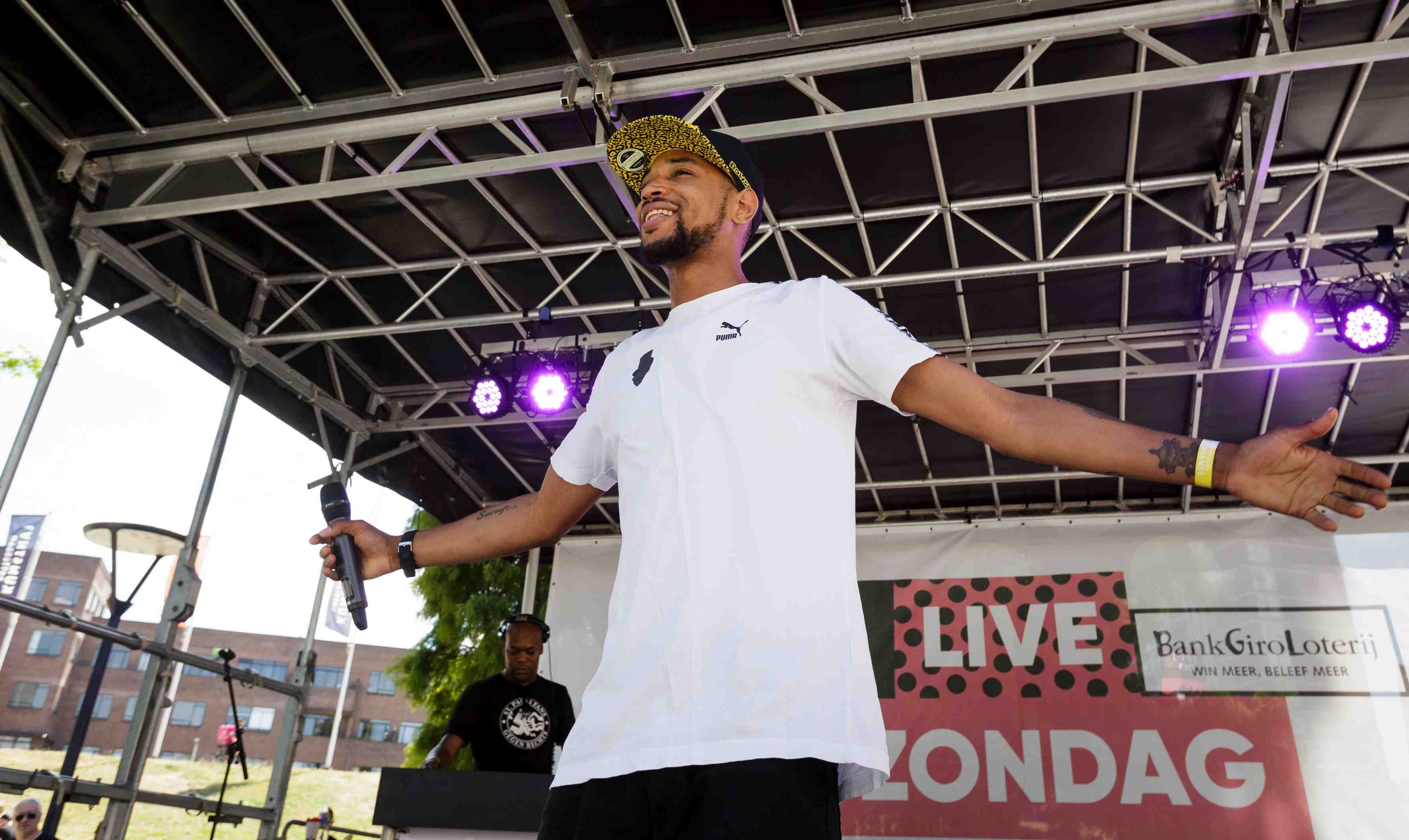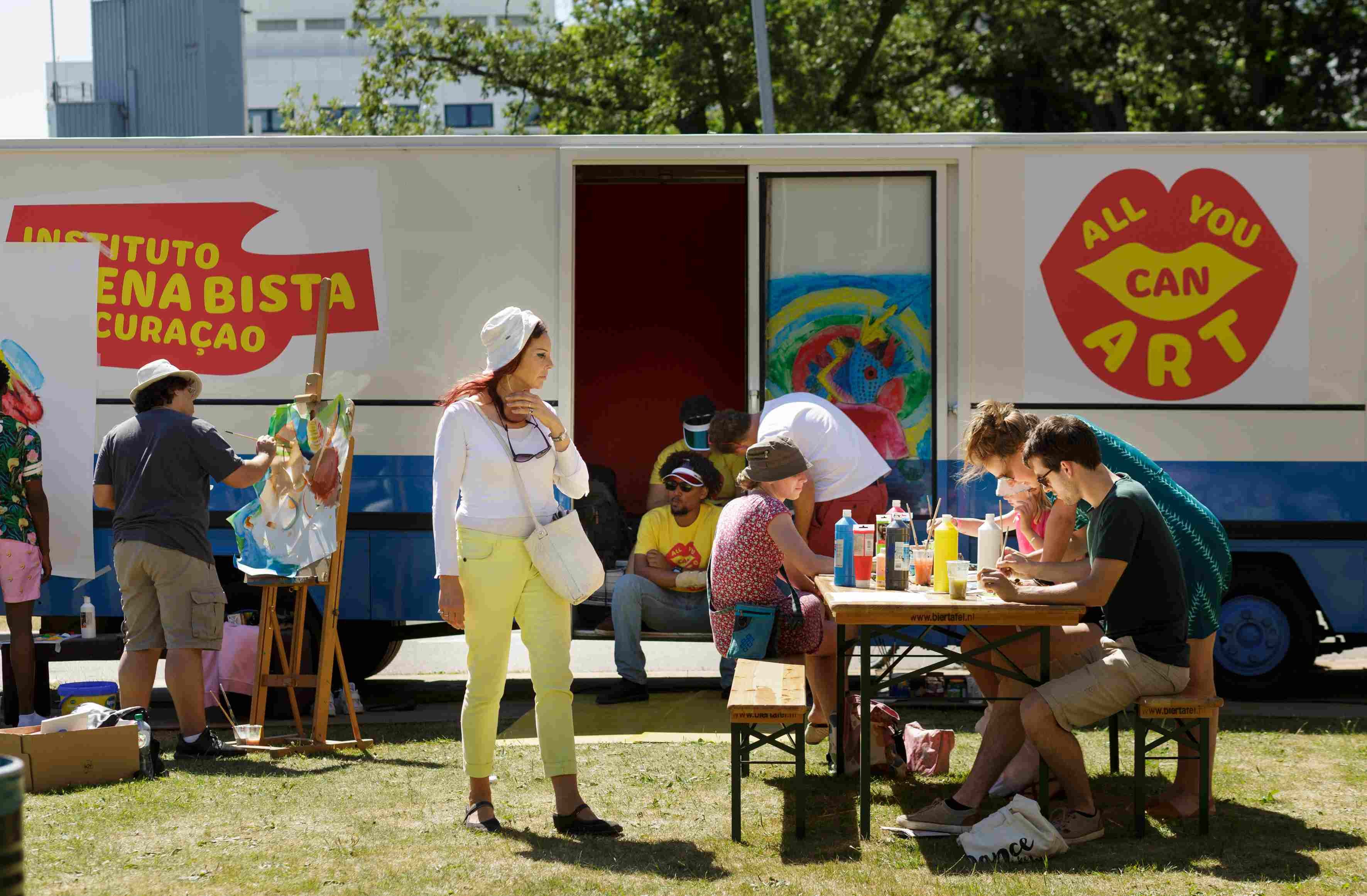 FOTO EN VIDEO
Tijdens Kunsthal LIVE OP ZONDAG worden er foto- en video-opnames gemaakt. Door deel te nemen aan het festival ga je akkoord met gebruik van deze foto- en filmbeelden door de Kunsthal Rotterdam.
Kijk hier voor alle zondagen