In collaboration with the Willem de Kooning Academy, every year, the Kunsthal Rotterdam presents a series of master classes - exclusively for students and Kunsthal Friends - by exceptional artists. After inspiring masterclasses by such figures as photographer Peter Lindbergh, architect Rem Koolhaas, fashion artists Viktor&Rolf, artist and innovator Daan Roosegaarde, photographer Stephan Vanfleteren and illustrator Joost Swarte, it will be the turn of Joerg Zuber, artistic director and creator of Noonoouri, a Parisian virtual influencer, on Thursday 30 January. On the occasion of the exhibition 'Thierry Mugler: Couturissime' he will give a master class in the Auditorium of the Kunsthal.
Zuber was five years old, at his home in Germany, when he discovered his mother's fashion magazines. The glossy paper spoke to him. From that instant, childhood changed. Taking snow-white paper and a rainbow of pencils, he crafted sparkling jewellery and opulent dresses. He founded his creative studio joerg zuber studio 18 years ago. Taking light, colour, sound and motion. Tirelessly seducing with unconventional beauty, creating digital haute couture.
Zuber is the creator and soul of the digital character Noonoouri. Noonoouri is a virtual influencer and with her 3 core values - cute, curious and couture - she has made a name for herself in the world of influencer marketing. Today, Noonoouri is a well-known phenomenon with over 330,000 followers on Instagram, who recognize and appreciate her quality. Noonoouri is more than just a fashion doll. It's not just about looks, it's about personality. For Zuber, fashion stands for freedom and that is what he wants Noonoouri to symbolize. Noonoouri has worked with top brands such as Dior, Burberry and Marc Jacobs and has also created visual content for Thierry Mugler on the occasion of the exhibition 'Thierry Mugler: Couturissime' at the Kunsthal.
Thierry Mugler: Couturissime
The exhibition 'Thierry Mugler: Couturissime' brings together more than 150 outfits, most of them on display for the first time, created between 1977 and 2014. This spectacular exhibition traces the path of an exceptional creator who revolutionized fashion with morphological and futuristic cuts, and glamorous, sculptural and elegant silhouettes; strict lines and super-heroine shoulders; and a corseted waist dressing a sublime, sensual and powerful woman in constant metamorphosis. The exhibition offers a dive into his singular imagination, to encounter by turns his perfectionism, Hollywood-style prestige, dreams, exotic creatures, eroticism, and science fiction. 
Program Thursday 30 January
| | |
| --- | --- |
| 10.30 - 11.00 | Walk in |
| 11.00 - 13.00 | Masterclass Noonoouri in the Auditorium |
| Vanaf 13.00  | After the master class there will be the opportunity to visit the exhibition 'Thierry Mugler: Couturissime'. |
REGISTRATION FOR STUDENTS
The price of student registration for the masterclass is €7,50, including a visit to the exhibition 'Thierry Mugler: Couturissime'.
REGISTRATION FOR FRIENDS OF THE KUNSTHAL 
Kunsthal Friends can register for the masterclass by sending an email to vrienden@kunsthal.nl. Participation in the masterclass is free of charge for Friends of the Kunsthal. Would you like to know more about the advantages of becoming a Friend of the Kunsthal? Click here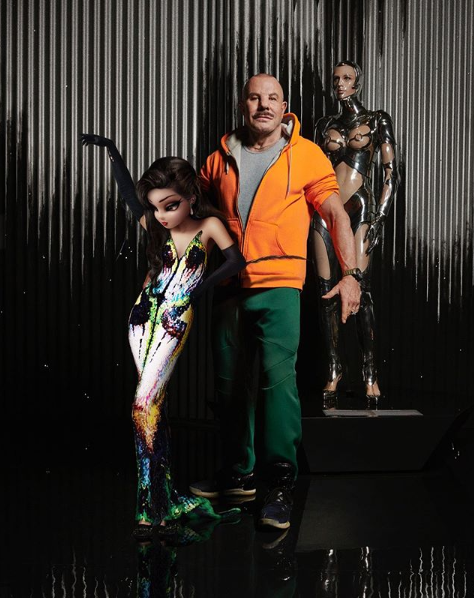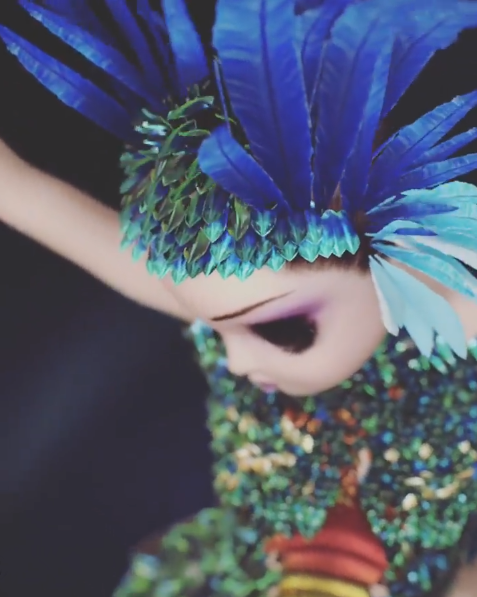 Bekijk ook