All you can Art 6
In the spotlight
10 July, 2021 - 5 September, 2021
All you can Art is an open workshop, exhibition and summer school all in one. Everyone – literally everyone – is welcome to make art, learn and discover following the master-apprentice principle. After four successful editions, this intense collaboration between Kunsthal Rotterdam and Instituto Buena Bista (IBB) Curaçao has become a permanent feature of the cultural landscape of Rotterdam. Under the inspiring guidance of artists David Bade and Tirzo Martha, this edition of All you can Art will spread again in the Kunsthal. A special edition in the partial post-corona society, which makes demands on our talent to improvise and to devise flexible, creative solutions. Follow the artists and participants of All you can Art on this page!
Crossing the city during the kick-off
Sunday, July 11 we kicked off All you can Art and officially started the exhibition as well as the Summerschool! The new group of Summerschool students, led by All you can Art artist Gerson Kronstadt, marched through the Museum Park and the city in a festive parade. Starting this week, the students will work for six weeks following the master-apprentice principle together with artists at the Kunsthal and at many partners in the city.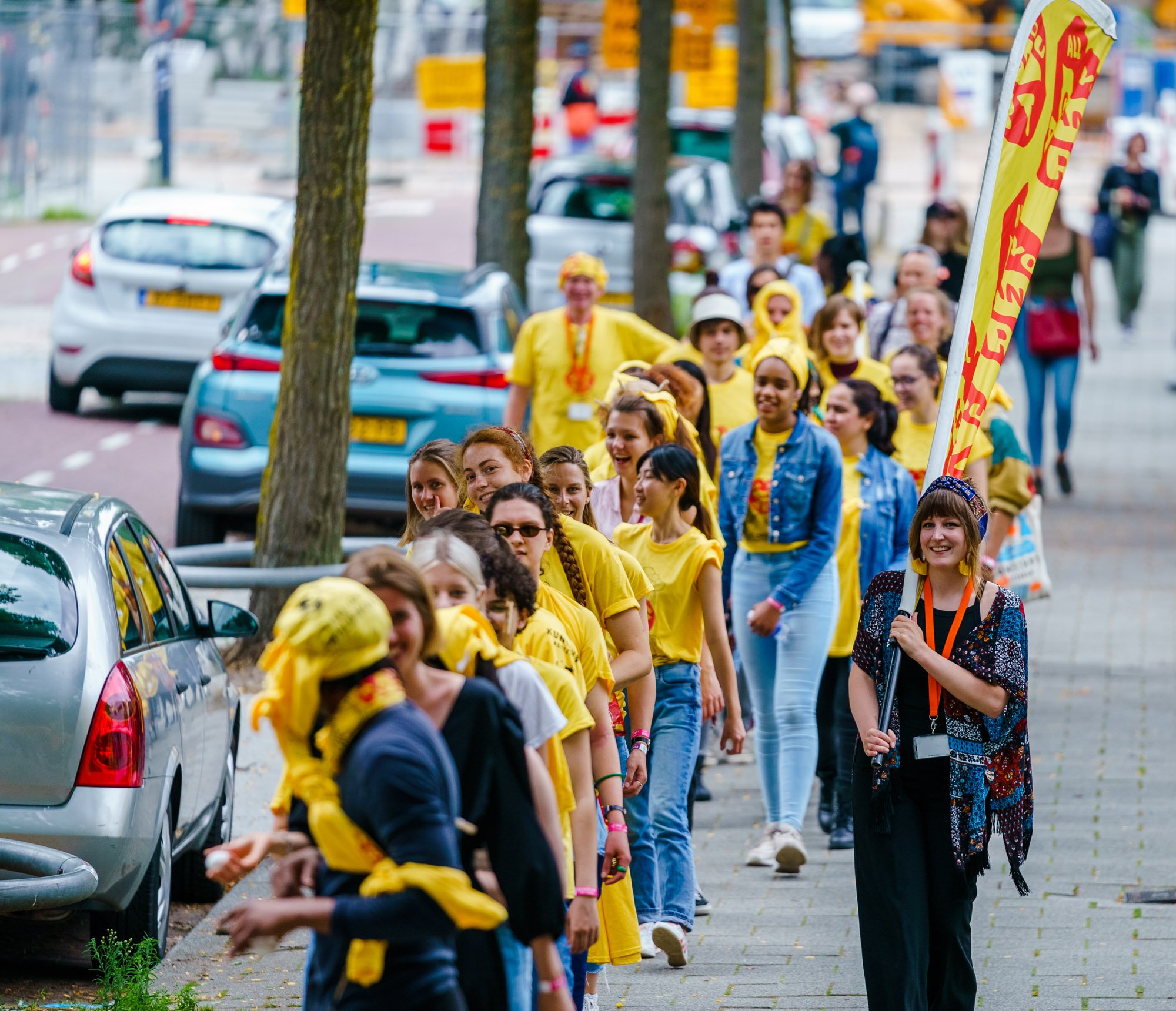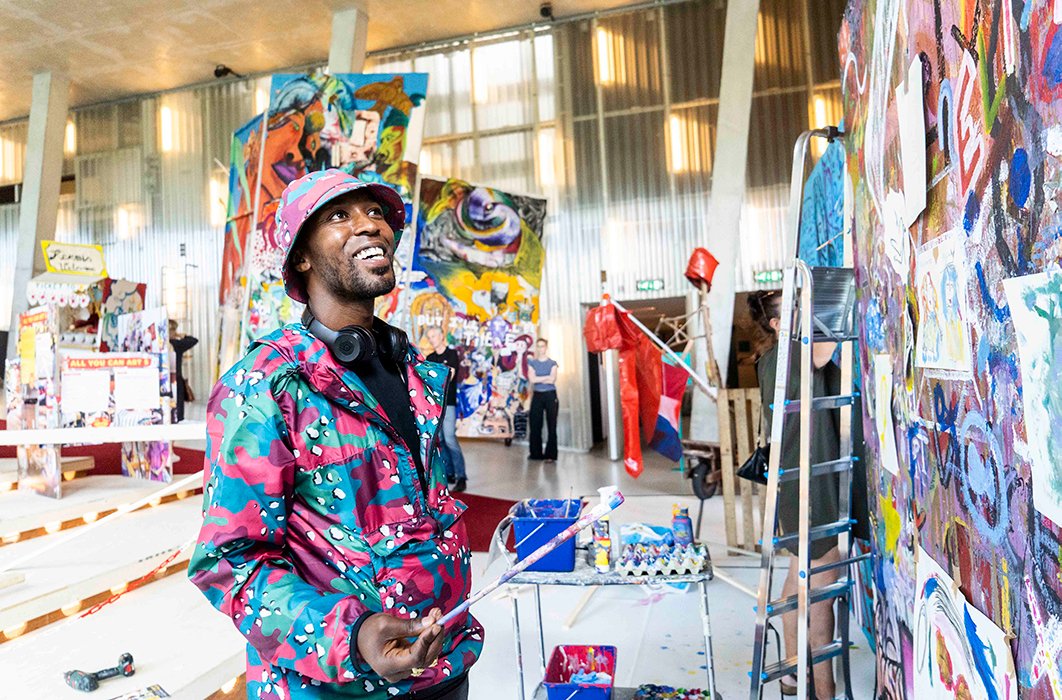 See also