On Sunday 15 October, Afrovibes will take over the Kunsthal Auditorium for a day of dance, art performances, music, film and fashion. Discover the work of, among others, Lloyd Marengo, Mariseya, Noami Rosheuvel and SboNdaba Dance Company.
Liquid Traces | Vloeibare Sporen
2023 is marked in the Netherlands as a year of commemoration for the end of slavery by the Netherlands. The festival is putting this at the heart of the Liquid Traces theme with the oceans as protagonists. Stories around the history of colonisation and migration often bring to the fore the materiality of a country. However, one of the protagonists in this history are the oceans that were the main trade routes in the colonial past. 
The waters of the oceans harbour the memories and traces of colonial voyages, of water graves and traumas in the past and are connected to migration attempts in the present. Our past is evoked by the oceans as ancient migratory routes, for trade and as transport routes for carrying people away from their territories. But the oceans also connect us, enable exchange between cultures and continents. Water also has a poetic function for understanding the human condition and the complexity of life in a post-colonial world. Water features in healing rituals, ceremonies, and practices in many African cultures. With Liquid Traces Afrovibes brings an artistic response to the memory of our (colonial) past, the cultural and political debates on identity and decolonisation and our attempts to come to terms with our past.
Programme
The same programme will be performed twice: Set I from 12.00 to 14.00 hrs, and Set II from 14.30 to 16.30 hrs. The first program features a dance performance by SboNdaba Dance Company, and the second program features a dance performance by Alioune Diagne & Joris Buizer.
12:00 &
14:30 hrs

Jay Pather (15 min)
Community Bolero

12:15 &
14:45 hrs

Spoken word (7 min)
Sunni Lamin Barrow

12:25 hrs

SboNdaba Dance (15 min)
If Our Ancestors Could Speak

14:55 hrs

Dance Alioune Diagne & Joris Buizer (15 min)
Moving Beyond 2.0/Bro!

12:40 &
15:10 hrs

Music by Mariseya (7 min)

12:50 &
15:20 hrs

Lloyd Marengo (15 min)
Unbreakable

13:05 &
15:35 hrs

Short movie: Ocean Humanities for the Global South (5 min)
 
13:10 &
15:40 hrs

Naomi Rosheuvel & Sandro Lima (30 min)
Fashion Show
Tickets 
Admission €16,50 (adults). Free admission for those below 19 years. Museumkaart and Rotterdampas are valid. 
Your ticket also gives you admission to all the exhibitions in the Kunsthal.
Community Bolero
Jay Pather
Choreographer Jay Pather is creating - in continuation of the East African Bolero - a Community Bolero with local community dance groups featuring young dancers in the diaspora. This Bolero will be made in the weeks leading up to the festival with dance groups in Amsterdam and Rotterdam.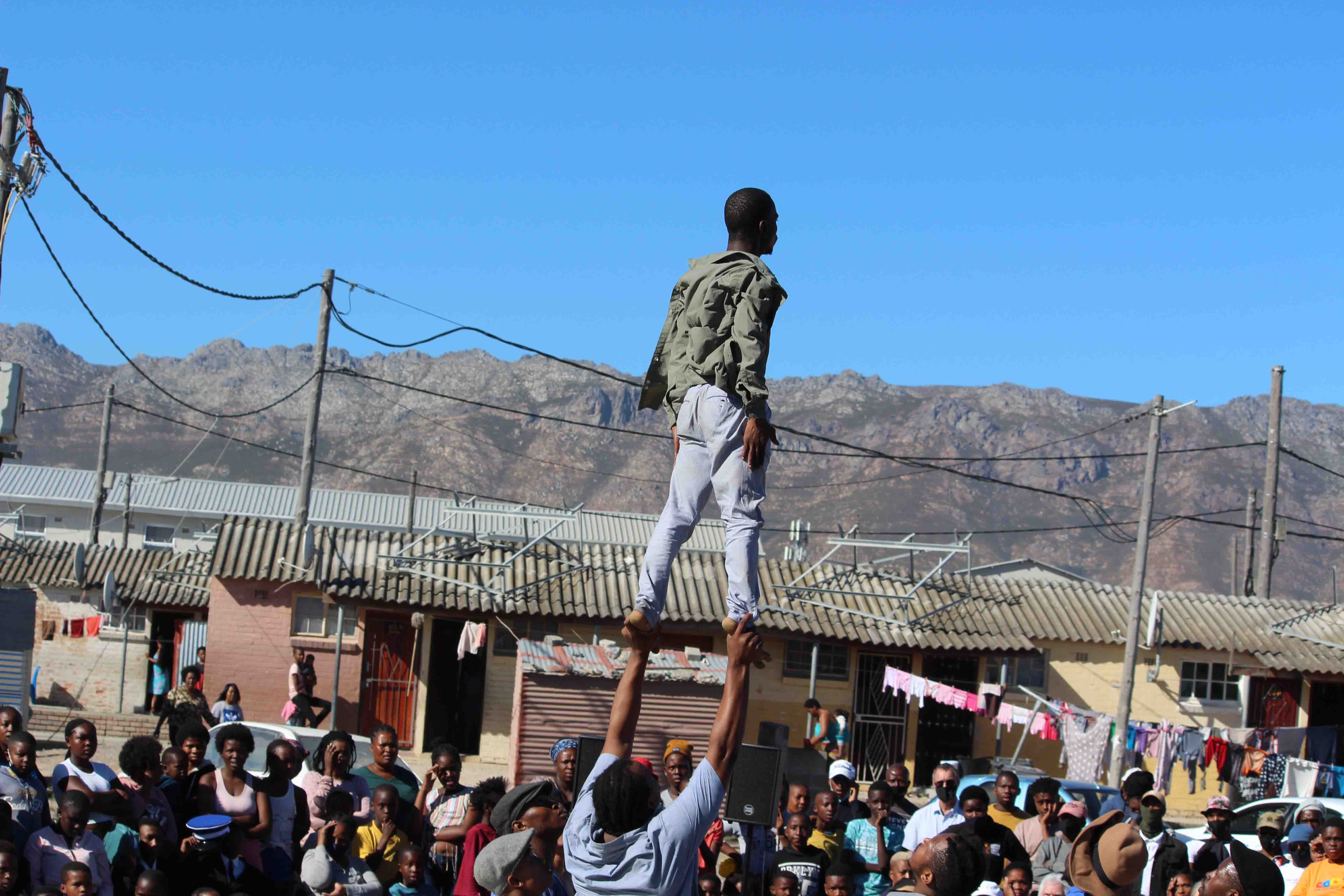 Sunni Lammin Barrow
Sunni Lamin Barrow (1998) is a multidisciplinary Word artist from the Gambia based in Amsterdam, the Netherlands. He is widely recognised for pouring his resilient heart and lifelong experiences into the bodies of art he assembles, and the uniqueness and quality performances he gifts to his audience. Dealing in his orbs and with analogous creative journeys, Sunni adventures into the conversation that questions substantial love, the intersectionality of queerness and blackness, being a citizen of the world and what it means to become kindred in this generation. In September of 2023, Sunni premiered his one-man show "A Fist Of Tongues" where he goes into conversation with his past and present while initiating a new future for himself. 
If Our Ancestors Could Speak
SboNdaba Dance 
In If our Ancestors could speak, the dancers of SboNdaba Dance Company from South Africa explore the history of the oldest human inhabitants of Southern Africa, the Khoisan. Their story begins centuries ago at a time when people were able to hunt freely in their own land. By the end of the 17th century, most of the Western Cape in South Africa came under Dutch control. The Khoisan were expropriated, exterminated, or enslaved. They were forced to work on farms with newcomers, slaves transported from far across the oceans to the Cape. These are the ancestors of the marginalized people in South Africa who live in harsh conditions in the Cape Flats and the townships. Poverty is still widely spread among them, but the dancers of SboNdaba Dance Company show that they are resilient survivors!
SEE ALSO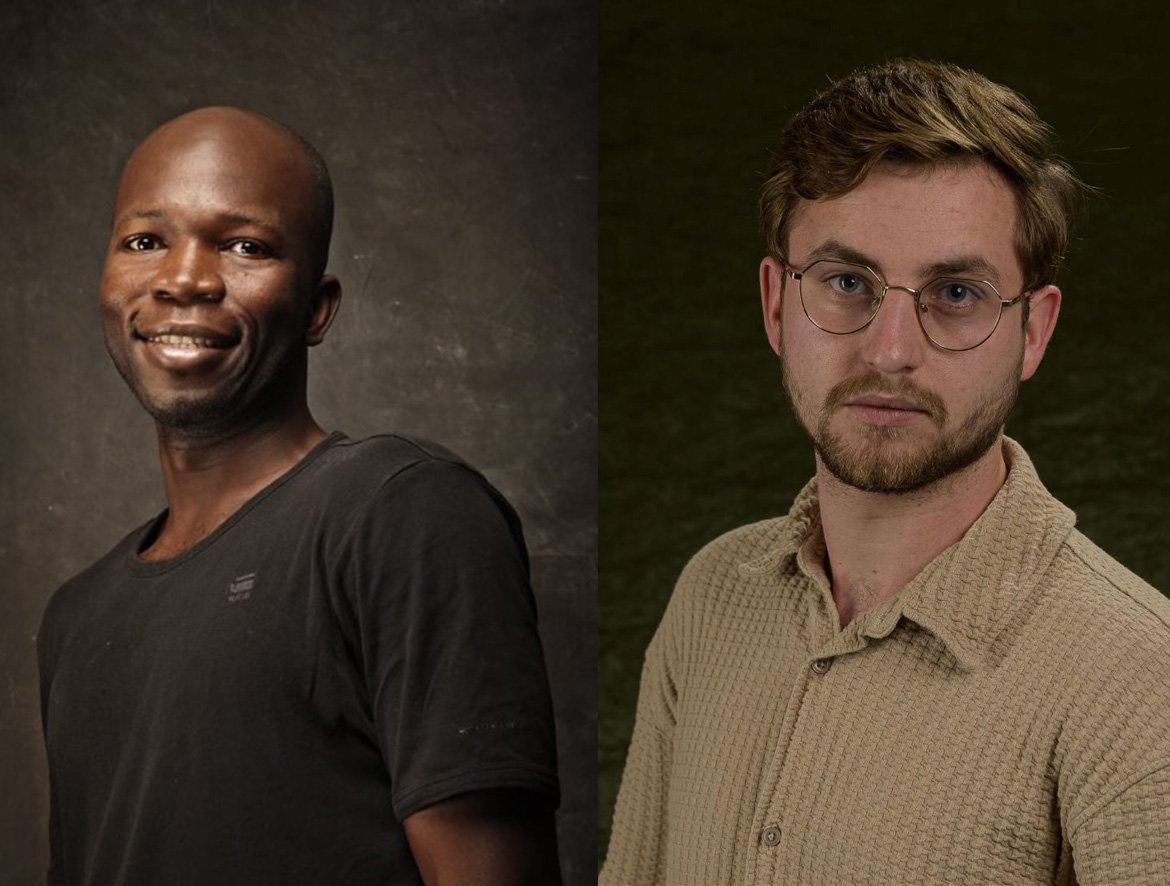 Moving Beyond 2.0/Bro!
Alioune Diagne & Joris Buizer
Moving Beyond 2.0/Bro! is an artistic exchange in dance, performance and music between Senegalese choreographer, dancer, visual artist Alioune Diagne and Dutch theatre maker Joris Buizer. They work from different disciplines and cultural backgrounds but do not let cultural divisions hold them back. Their worlds do not clash but rather show intense cohesion. This musical choreography focuses on brotherhood seen from a decolonial African perspective and a European/Dutch perspective. In Moving Beyond 2.0/Bro! the two artists search for similarities and differences in their artistic idiom and the essence of brotherhood and connectedness.
Music by Mariseya
In recent years, Mariseya has toured in the band of Arp Frique as a supporting vocalist in a.o. France, Portugal, and Indonesia. In addition, as a solo artist she also managed to build an impressive track record (a.o. winner of the THAF competition 2018). During her solo career she developed into a versatile artist with an international taste. Mariseya describes her music as Afropop Fusion because of the use of multiple urban genres such as R&B and Dancehall in addition to the primary African influence in her music such as Highlife, Hiplife and Afrobeats. With her warm voice and flexible vocals under swinging afrobeats, she manages to catch her listeners in the Ghanaian language Twi and English. Her father Nana Adomako Nyamekye is a well-known Ghanaian highlife musician from the 70s and 80s.
Unbreakable
Lloyd Marengo
In Unbreakable the dancers of Soweto Skeleton Movers tell their personal life stories in a combination of South African street dance (Pantsula), 'bone breaking', Afrohouse, Amapiano beats, humour, and impressive visuals. Despite setbacks and temptations that crossed their path, these dancers are 'unbreakable'. They bring a powerful mix of vocals, street scenes, visuals, and their skeleton pantsula. Unbreakable is a collaboration between Rotterdam choreographer Lloyd Marengo, London-based theatre director Jonzi D and the five dancers of Soweto Skeleton Movers from Johannesburg.
Short Movie: Ocean Humanities for the Global South
Oceanic Humanities for the Global South is an exploration of the shared cultural world of the regions surrounding the Indian Ocean. The Oceanic Marigold Beads from the Marigold Beadwork Co-operative in Zimbabwe bring to life the vast colour palette of the ocean, the hues of sand, surf, seaweed, and the open sea and the red, purple, blue, green, and black of the deepest ocean. The sensual brilliance of the beads puts us in touch with the centuries-long history of African beadwork, with the ocean and its history of transports, slavery and violence, and the ability of water in African cultures to cleanse and heal. Oceanic Marigold Beads are a work of art born from liquid traces of the ocean. Oceanic Humanities for the Global South is a film in which all these elements, dancers, the beadworks, the sea, and the beach blend together like liquid traces.
Fashion Show
Naomi Rosheuvel
Naomi Rosheuvel arrived in the fashion scene with the idea of blending philosophies - bold, energetic African colours mixed with minimalistic European shapes, African exuberance combined with the casualness of streetwear. As an Afro-South American designer based in The Netherlands, Naomi has universal appeal. Using craftsmanship, a unique colour palette and innovative styling skills, she conveys the timeless femininity and the 'dare to be noticed like no other' attitude that she values so highly in her own life.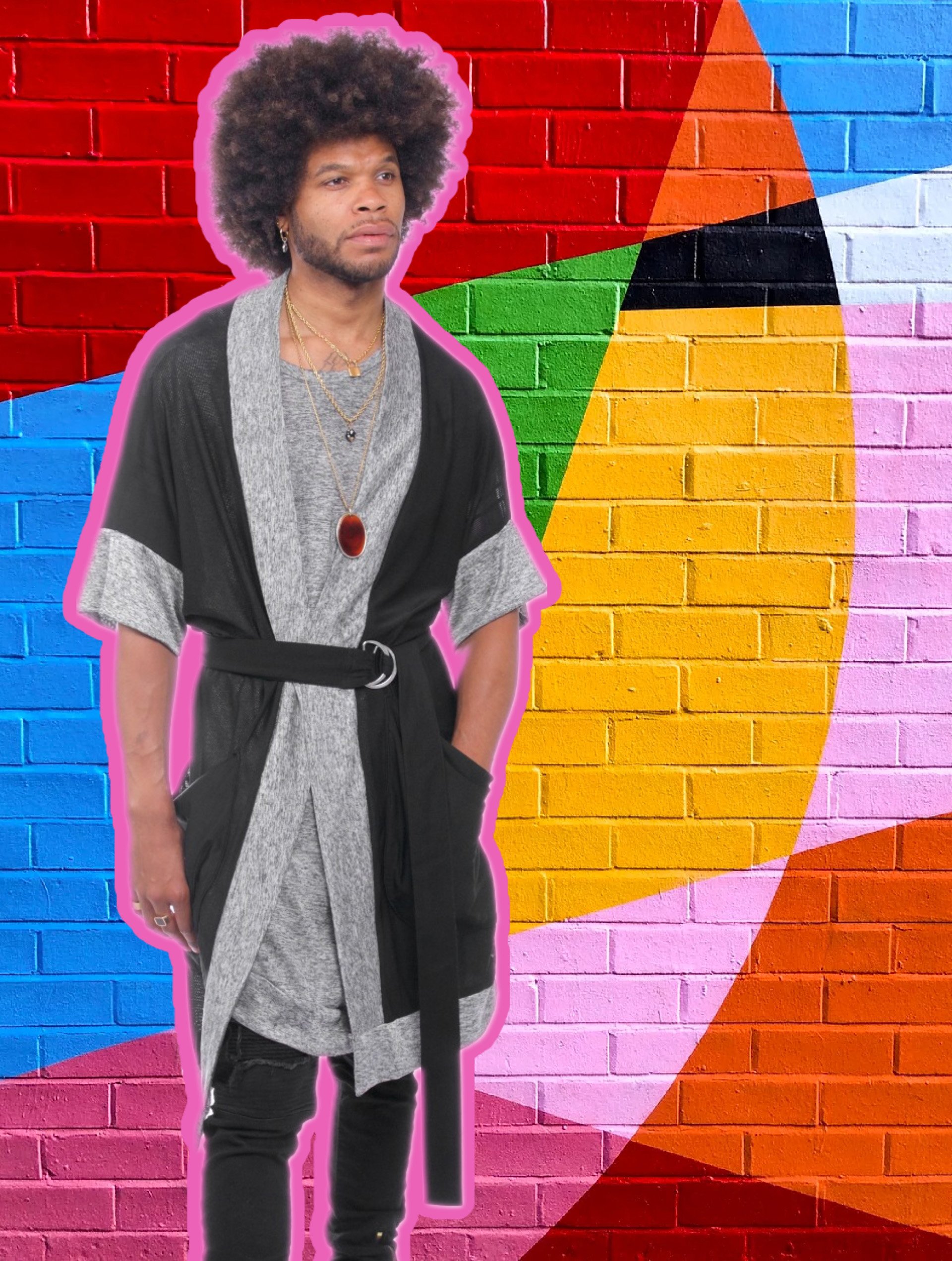 Sandro Lima 
Sandro Lima is a Rotterdam-based all-round fashion designer, theatre maker, actor, and free thinker with Cape Verdean roots. He designs his own clothes with which he explores and stretches the boundaries of male silhouettes. Colourful, bold, striking and inviting. He created the costume designs for several theatre performances including Borboletas by Orkater / Gery Mendes and The story of Travis by Theater Rotterdam / Romana Vrede. Lima has also been one of the faces of new urgent stories as an actor since 2001, often dealing with themes such as sexuality, discrimination, diversity, masculinity, and prejudice. He is committed to educational theatrical programmes in education and coaches actors. In 2021, he wrote his first solo performance Manhood, a story about a boy growing up in a world of macho men who searches for the path of his emotions.