Sunday 14 October Afrovibes takes over the Auditorium of the Kunsthal over for a day with fashion, dance, music and film. Get suprised and inspired by performances and interventions by African and Dutch artists! Participation to the event is free by showing your valid Kunsthal admission ticket.
Program sunday 14 October
12.00
Video art of Iziko Museums of South Africa
13.00
Dance movie SHE with a short introduction by maker Sheree Lenting
13.10
Fashion performance Black Tie | Lesiba Mabitsela Studio
13.30
Music of The Kiffness
14.00
The Wave of Alida Dors | BackBone
14.30
Meet the producers
15.00
Dance movie SHE
with a short introduction by maker Sheree Lenting
15.10
Fashion performance Black Tie | Lesiba Mabitsela Studio
15.30
Video art of Iziko Museums of South Africa
VIDEO ART FROM IZIKO MUSEUMS OF SOUTH AFRICA
This year Afrovibes is working with IZIKO Museums of South Africa to present an exceptional collection of art and video work from South Africa. Most of these works by William Kentridge, Steven Cohen, James Webb, Gerald Machone and others have never been shown in the Netherlands before. The work of these artists offers new narratives about land, history, and the universal quest for identity. Co-curated by Ingrid Masondo.
 
DANCEMOVIE 'SHE' 
SHE is a short art visual with 4 characters which centres around the main theme; "The Black Female Body" in all its natural glory, shape and power. The biggest objective of this film is women empowerment.
"Each time a woman stands up for herself, without knowing it possibly, without claiming it, she stands up for all women" 
-Maya Angelou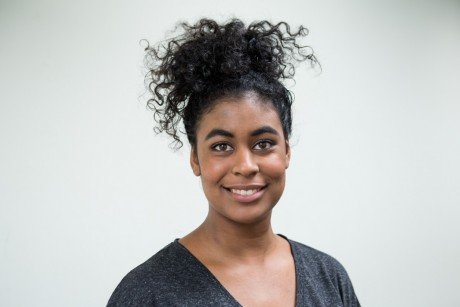 BLACK TIE – MISSIONARY POSITION
South African designer Lesiba Mabitsela presents a new version of his performance Black Tie - Missionary Position. Black Tie is a provocative show that fuses fashion and performance in which Lesiba investigates what fashion and masculinity and the black male body mean within different cultural context.
About Afrovibes
This 15th edition of Afrovibes Festival is from 4 until 14 October and presents both young pioneers and established talent in theatre, dance, music, poetry and design from Africa in The Netherlands. Afrovibes shows the dynamic cultural life of Urban Africa with a programme by African and Dutch artists. The festival takes place in Amsterdam, Utrecht, Den Haag and Rotterdam and brings a diverse programme of performances, theatre, dance, debates and afterparties at a variety of locations.
See Also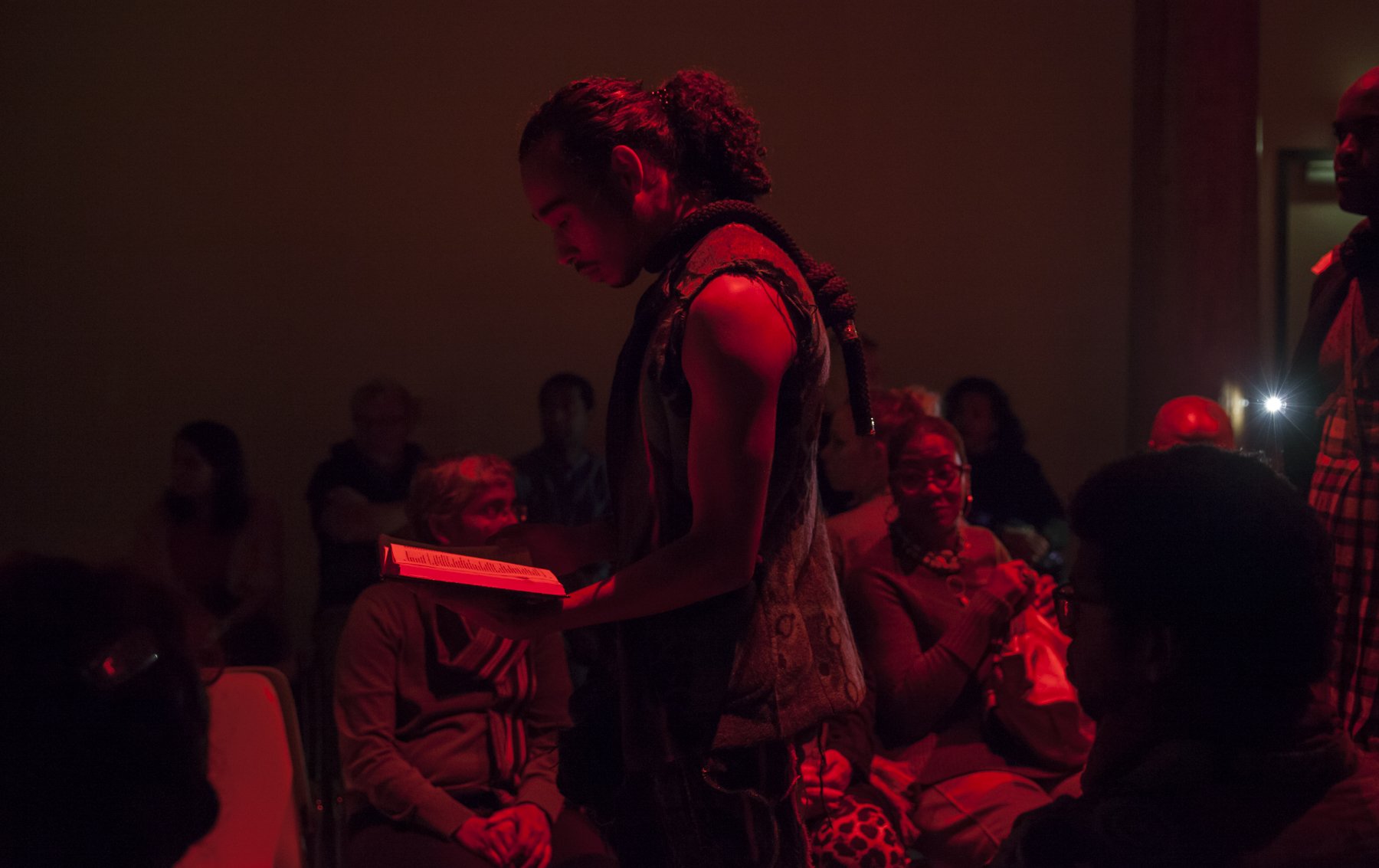 THE KIFFNESS
The Kiffness brings jazzy, groovy and positive house music from South Africa. The Kiffness is one of the most popular electronic bands in South Africa and has a high rating in the African top 40. David Scott (keyboard, trumpet) and Raivan Hansman (saxophone and synths) are unlike most electronic bands with their powerful live electronic act, their evident instrumental talent and their spontaneous performances. The Kiffness has performed with a number of big South African names such as Tresor, Shortstraw, Moonchild, Samuel Miller & Mathew Gold and has been a headline act in national and international festivals in the Seychelles, Lesotho, Swaziland, Zimbabwe, Vietnam and elsewhere.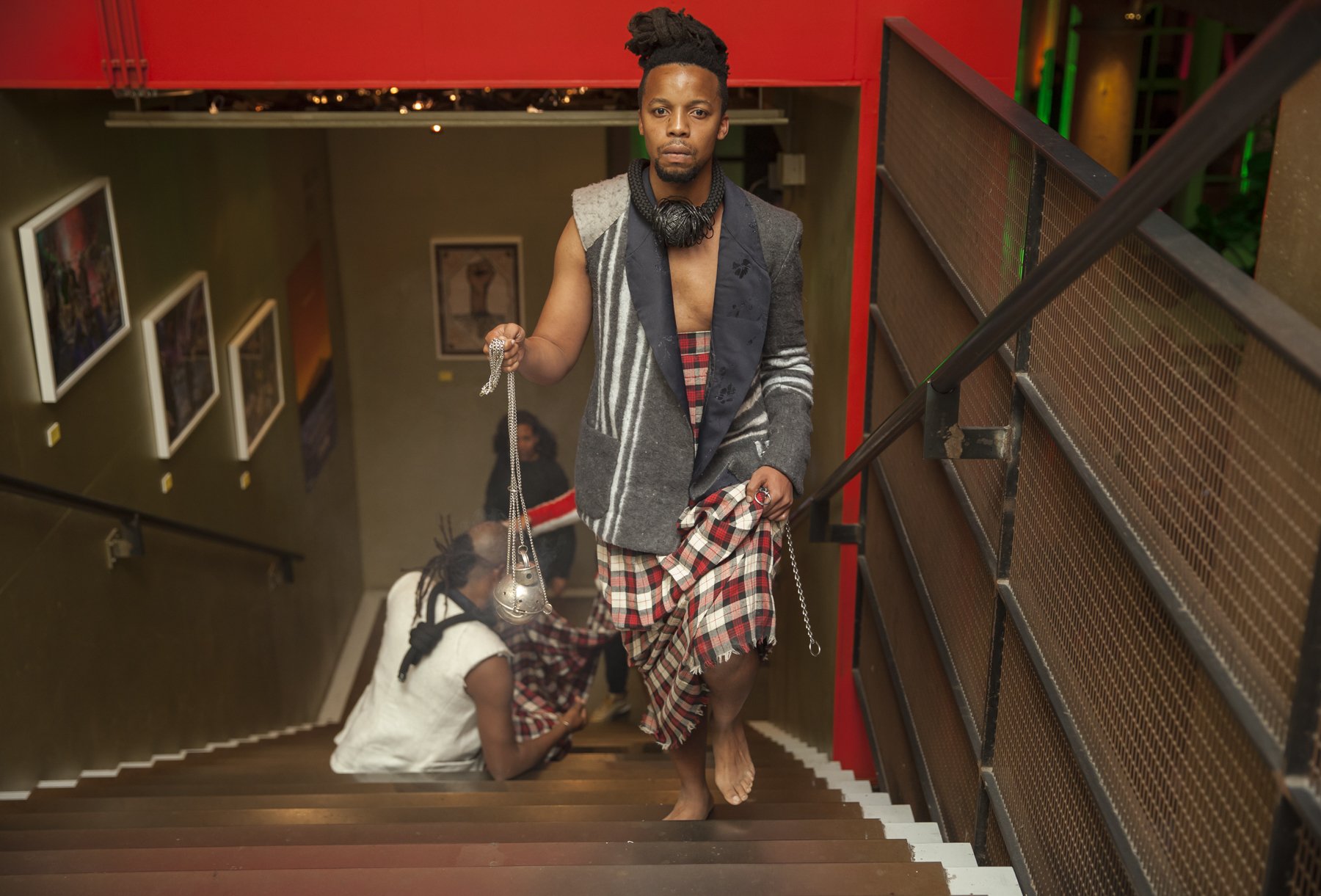 THE WAVE
Like a wave, 50 dancers take over the public space, your space. The Wave is an intervention and an artistic statement about the place where people live and the changes that take place in cities. Alida Dors made this dance installation especially for Afrovibes and works with dancers from Backbone, Solid Ground Movement, Charming Dancing Days, Boink, Fractal Dance Collective, 5 O' Clock Class and Stichting Helden.
TICKETS
Entrance to the event is free by showing your valid Kunsthal admission ticket. (Kunsthal friends are free, Museumkaart en Rotterdampas are valid)