Discover the glamorous world of the remarkable artist Thierry Mugler! On Saturday 23 and Sunday 24 November the Kunsthal events are organised around the exhibition 'Thierry Mugler: Couturissime', a weekend that centres on identity and personal expression. Enjoy the in-depth Saturday programme with exciting workshops, inspiring talks and special tours in collaboration with Club NYX, Rotterdam Pride and Clarins. Sunday is Kunsthal Family Day and everybody is invited to have a good time dancing, enjoying a beauty make-over or taking part in the SCRAP workshop. YouTube celebrity Rutger Vink will also be there on Sunday to share his skills with you. Discover your inner beauty and join in during this Kunsthal LIVE event.
PROGRAMME Sat 23 NOV
The programme on Saturday, jointly organised with Rotterdam Pride and Club NYX, is dedicated to freedom and self-expression. Everyone can be themselves and feel at home in the Safe Space. Find out what the best runway poses are and how to steal the show on the catwalk. Get inspiration from Rotterdam Pride during the panel debate in the Auditorium and discover different angles on the theme of identity in one of the special tours. The hostess of the day is Loena Maas, ready to give you a loving welcome in the Kunsthal.
Sat 23 Nov
11.00 – 11.30 
13.30 – 14.00
15.30 – 14.00
Make-up tutorial - Fae*
11.30 – 11.50
14.00 – 14.20
16.00 – 16.20
Posing class - Thorn
12.00 – 12.40 
14.30 – 14.10
16.30 – 17.10 
Runway training - Xiomara
12.30 - 13.15
Rotterdam Pride panel debate
10.00 - 17.00
Clarins Beauty-LAB
11.00 - 11.45
Special Tour by Ma'Ma Queen
15.00 - 15.45
Special Tour by Ariah Lester (In English)
11.30,12.30, 13.30,
14.30, 15.30
Guided Tour by 'Thierry Mugler: Couturissime'**
* N.B.: limited availability, so don't be late. 
** You can register for the tours on the day itself in the Kunsthal. Be on time, there is limited availability.
WORKSHOPS BY CLUB NYX NIGHT OWLS
What are the best fearless runway poses and how do you strut the catwalk looking your most fabulous? Night owls from Club NYX, Fae, Madame Madness, Thorn and Xiomara introduce you to the extravagant world of a runway show. During the workshops Madame Madness boosts your self-confidence and DJ Spikey Lee calms your nerves during the day by spinning the right grooves. Watch & learn!
MAKE-UP TUTORIAL - FAE
Make-up artist Fae gives you a Couturissime-inspired make-up tutorial in the Clarins Beauty LAB for the very best looks. Note: there is limited availability for this tutorial, so come on time.
POSING CLASS - THORN
In de posing class non-binary performer Thorn teaches you the best iconic poses by watching a fashion show.
RUNWAY TRAINING - XIOMARA
Runway star Xiomara shows you the fine art of doing a runway show. Afterwards you will be ready to put on a fantastic show yourself. Of course, photographer Rachel Ecclestone will be there to record your highlight on the catwalk.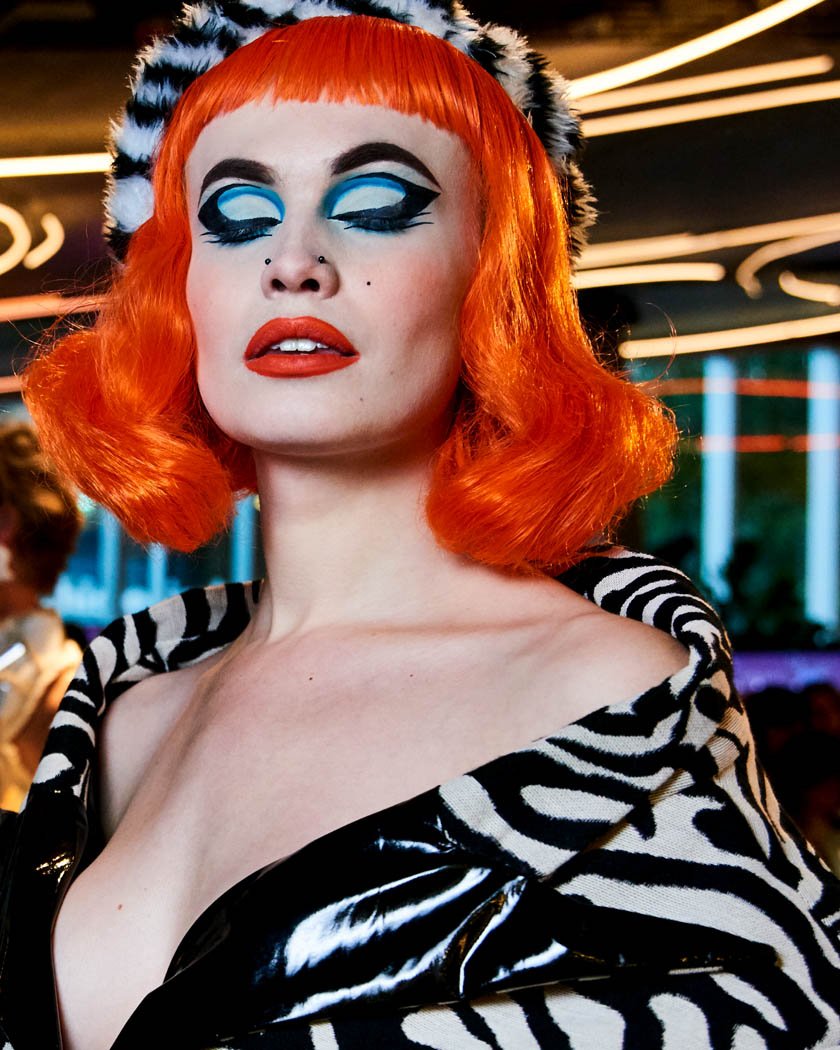 CLARINS BEAUTY LAB
The Clarins Beauty LAB is open all day long to give you a make-over. Drop in during the workshops and bring out the queen in you.
ROTTERDAM PRIDE PANEL DEBATE
Rotterdam Pride will hold a debate in the Auditorium on the making of a Safe Space and the subject of gender identity. An open-minded debate for all.
SPECIAL TOURS
In the afternoon you can view the exhibition 'Thierry Mugler: Couturissime' through the eyes of Rotterdam's own fashion designer, drag queen and performer Ma'Ma Queen. This special tour focuses on identity and how you express your identity through your clothes and looks.
The charismatic performer, singer-songwriter, choreographer and above all visual artist par excellence Ariah Lester is also offering to take you on a special tour of the exhibition. Ariah Lester is a Venezuelan performer whose shows combining performance, music and video shift seamlessly between hard and soft, masculine and feminine, universal and private. Discover during the tour what identity means for Ariah Lester.
Registering for Special Tours
You can register for the Special Tours at aanmelden@kunsthal.nl, NB: there is limited availability!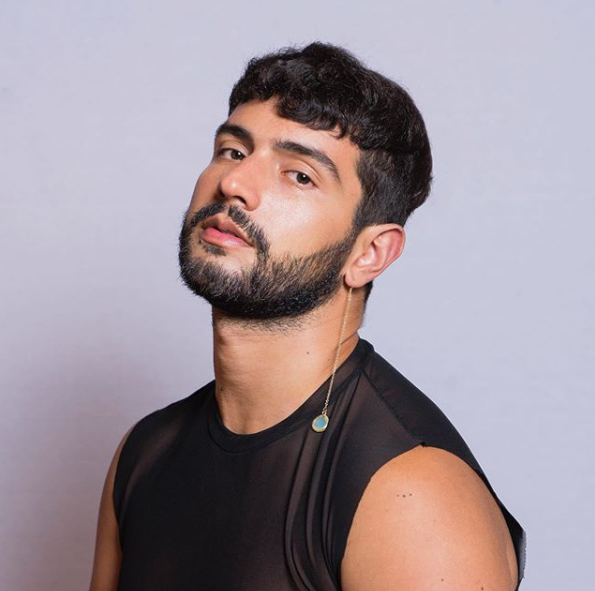 PROGRAMME SUN 24 NOV
Sunday is Kunsthal Family Day. Everyone can join in and have lots of fun in one of the workshops. Show your inner beauty in the Beauty LAB, learn fabulous dancing, and let your creativity loose in the SCRAP workshop. You can also take one of the family tours of the exhibition 'Thierry Mugler: Couturissime'. And the well-known YouTube celebrity Rutger Vink will be on the spot to share his secrets and skills with you. The host of the day is Wessel Klootwijk to guarantee good vibes in the Kunsthal.
Zo 24 nov
11.00 - 17.00 
Beauty make-over Minou Meijers
11.00 - 17.00 
SCRAP walk-in workshop
11.30, 12.30, 13.30,
14.30, 15.30

Familytours of Thierry Mugler: Couturissime
by Urban Guides

11.30 - 12.30
YouTuber celebrity Rutger Vink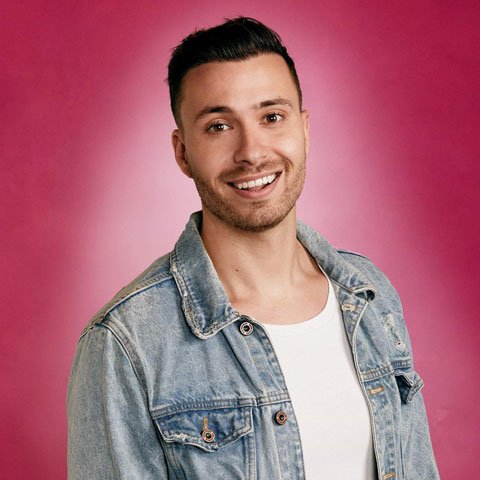 YOUTUBE CELEBRITY RUTGER VINK
The YouTube celebrity Rutger Vink, aka Furtjuh, is well known for his many videos in which challenges play a large part, but above all they get the message across that you should be who you really are. During the #GetMuglerized weekend Rutger will be ready to inspire you.
SCRAP WORKSHOP
SCRAP encourages you to recycle materials in a different way from their original purpose. During this workshop you learn how to think out of the box and get plenty of inspiration. Get to grips with recycled materials such as cutting and sawing waste, redundant stock and rejected parts, no matter how unlikely the material. You can make endless combinations with rubber, cardboard, plastic, textiles, leather, bottle tops, buttons or wood. Join in and discover it for yourself.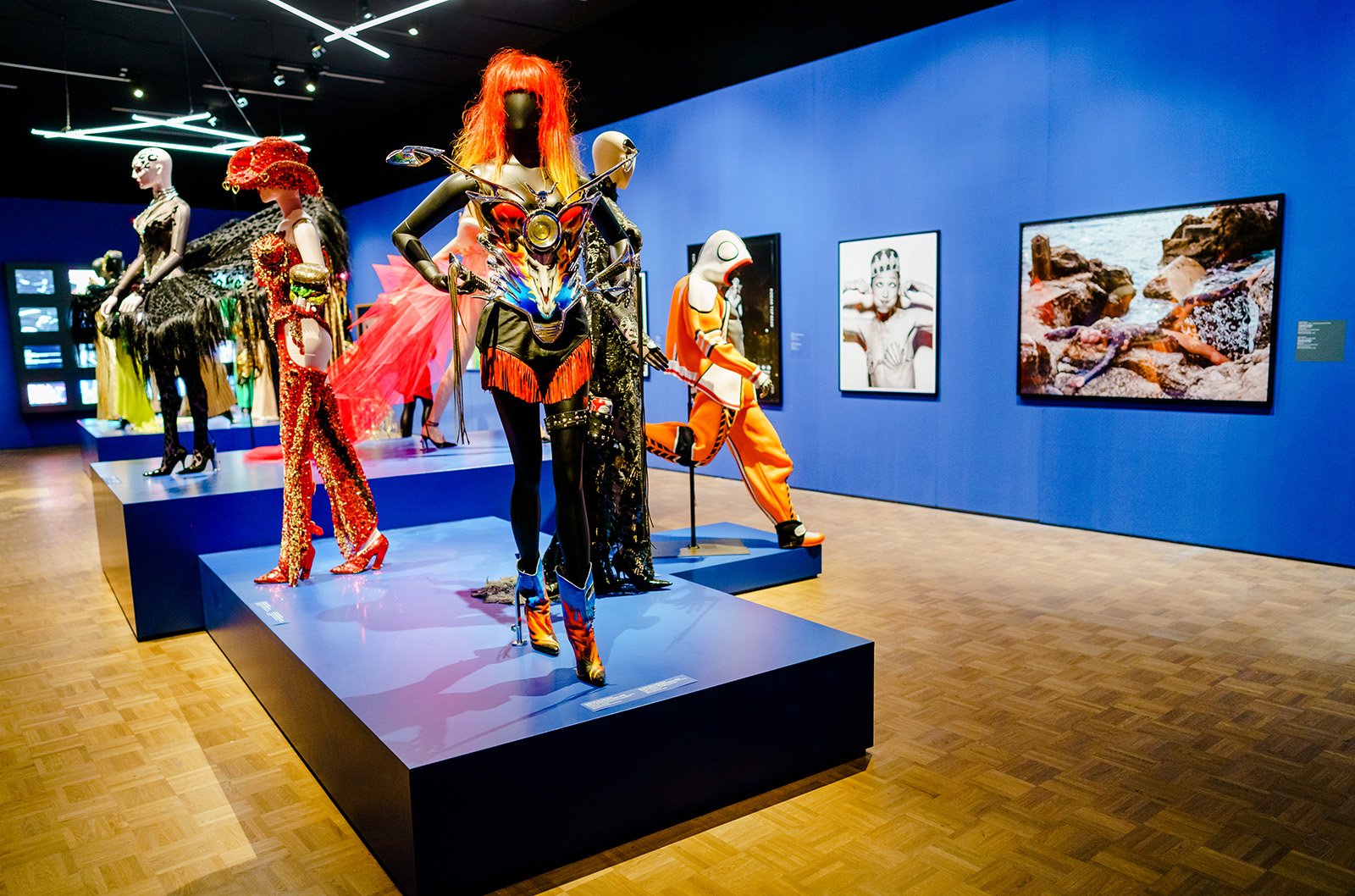 BEAUTY MAKE OVER
Manfred Thierry Mugler has a specific vision of beauty, how the face can be accentuated and how a woman can be presented in the most powerful way. Make-up artist Minou Meijers will be waiting for you upstairs in the Auditorium to give you the most unique and enchanting looks. Minou is experimental and has previously worked for performers such as Merol and Dave Budha. #GetMuglerized!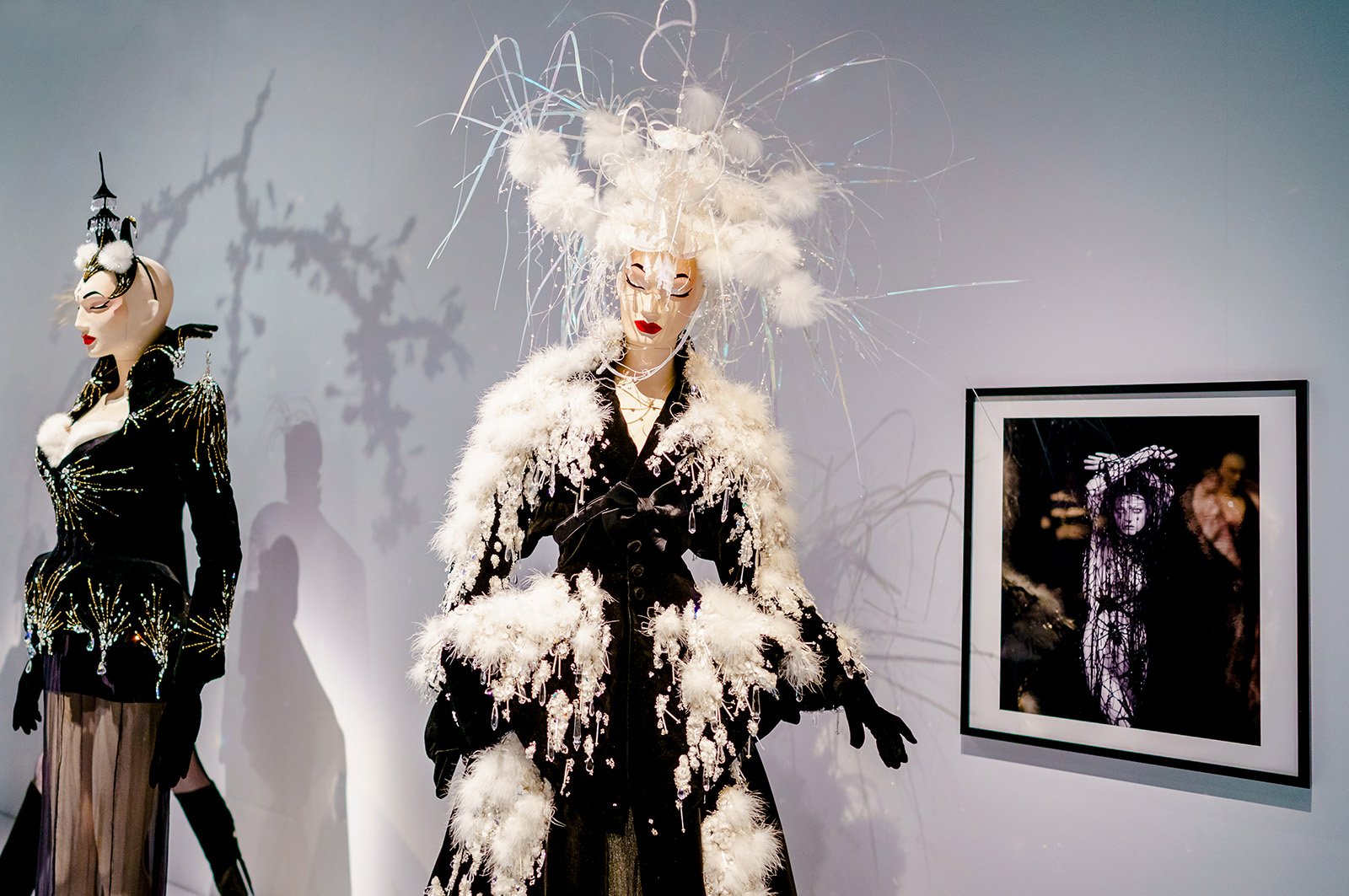 FAMILY TOURS OF THIERRY MUGLER: COUTURISSIME 
Discover the glamorous and theatrical world of Thierry Mugler during a family tour of the exhibition Couturissime. You can register for the family tours on the day itself in the Kunsthal. There is limited availability, so come on time.
TAKING PART
Taking part in the activities is free upon presentation of a Kunsthal admission ticket. Museumkaart and Rotterdampas are valid. Children below the age of 18 and Friends of the Kunsthal have free admission.
There is currently an extra charge of € 2,50 per visitor for all exhibitions. In view of the numbers expected, the Kunsthal is working with time slots during this period. You can reserve a time slot by buying a ticket using the button below. For more information about the extra charge and time slots click here. 
Watch more