On 1 November 2022 Kunsthal Rotterdam will be thirty years old! We will celebrate this together with you over the final weekend of October during a thirty-hour party. From Saturday 29 October at noon until 18:00 hrs on Sunday 30 October, we will guide you through the surreal worlds of the fashion photographer Tim Walker and through many other exhibitions, and you can also participate in the special anniversary programme.
The Kunsthal is known for being a colourful magic box that will enchant and surprise you at every visit. Sometimes it catches you off guard or throws you off balance – the only thing you can be sure of is that it always has many surprises in store. It's a kind of Magic! Top tip: During the 30 Hours at the Kunsthal, your ticket will be valid all weekend long (a surcharge applies for food tasting, night makers, and breakfast).
PROGRAMME SATURDAY 29 OCTOBER
| | |
| --- | --- |
| 12:00 - 12:30  | Magical kick-off Victor Mids (fully booked) |
| 14:00 - 17:00  | Makeover photo shoot |
| 17:00 - 21:00  | Artsy Lounge evening opening |
| 17:30 - 20:30  | Workshop Joy with Bas Kosters |
| 18:00 - 20:30 | Garden of Delight food tasting  |
| 21:00 - 02:00  | The Perfect Night |
| 00:00 - 02:00  | Night Makers with Funs Funzig Janssen |
A MAGICAL KICK-OFF WITH VICTOR MIDS
SATURDAY 29 OCTOBER 12:00 NOON (fully booked)
At noon, the famous Dutch illusionist Victor Mids will be kicking off 30 hours off Wonderful Things at the Kunsthal. Together with the audience he will be putting the magic of the Kunsthal to the test. The kick-off is already fully booked. 
MAKEOVER PHOTO SHOOT WITH DE WASSERIJ
SATURDAY 29 OCTOBER 14:00 – 17:00 HRS
Take a look behind the scenes of a fashion photo shoot… starring you as a model! Your make-over will start with some subtle make-up, after which you are allowed to choose your favourite styling, props and set. After that, your look will be captured in a professional photographic portrait. Be Wonderful!
The make-over photo shoot is organised by De Wasserij, a creative hotspot for innovative fashion in Rotterdam. This event is also made possible by Nationale-Nederlanden.
Participating in the photo shoot is free of charge upon presentation of a valid Kunsthal admission ticket.
ARTSY LOUNGE EVENING OPENING
SATURDAY 29 OCTOBER 17:00 – 21:00 HRS
During this special evening opening, a Discover no less than seven different exhibitions, including Tim Walker: Wonderful Things, Home Is Where the Art Is, and Women in Design. There will also be special tours and you can enjoy the Loopuyt cocktail bar, drinks & snacks and music by DJ Cardboard Lamb and Charmaine in the Kunsthal Café. Jack Bean stalls his food truck on the terrace for the tastiest vegan burgers (The Classic, Kimchi & Peanut and BBQ Oyster Mushroom!) and potato fries.
WORKSHOP JOY WITH BAS KOSTERS 
SATURDAY 29 OCTOBER 17:30 – 20:30 HRS 
Participate in a workshop, focussing on the theme of JOY, by the extravagant artist and fashion designer Bas Kosters. Following a three step plan you can find out what happiness means to you, and what it looks like. Delve deep into the world of Bas Kosters.
All the regular spots for this workshop are now fully booked. But feel free to walk in, come and watch and join us at one of the flex spots. 
GARDEN OF DELIGHT FOOD TASTING WITH FONDROTTERDAM
SATURDAY 29 OCTOBER 18:00 – 20:30 HRS
Stimulate all your senses during this food tasting event with FONDRotterdam. Chef Gilbert Kolff will present some spectacular little dishes at the Kunsthal Auditorium. For these he has found inspiration in the exhibition Wonderful Things as well as in everything that blooms and grows, and is picked, harvested, or produced locally. Of course a tasteful visit to the exhibition is also part of this special 'walking' tasting event.
All dishes are vegetarian and will be complemented by non-alcoholic beverages. After having signed up, you will receive further information, and have an opportunity to indicate whether you prefer your dishes to be vegan. 
Participating in this food tasting event costs 35 Euros per person and also includes a visit to the exhibition Wonderful Things (regular Kunsthal tickets are not valid for this food tasting event).
The Perfect Night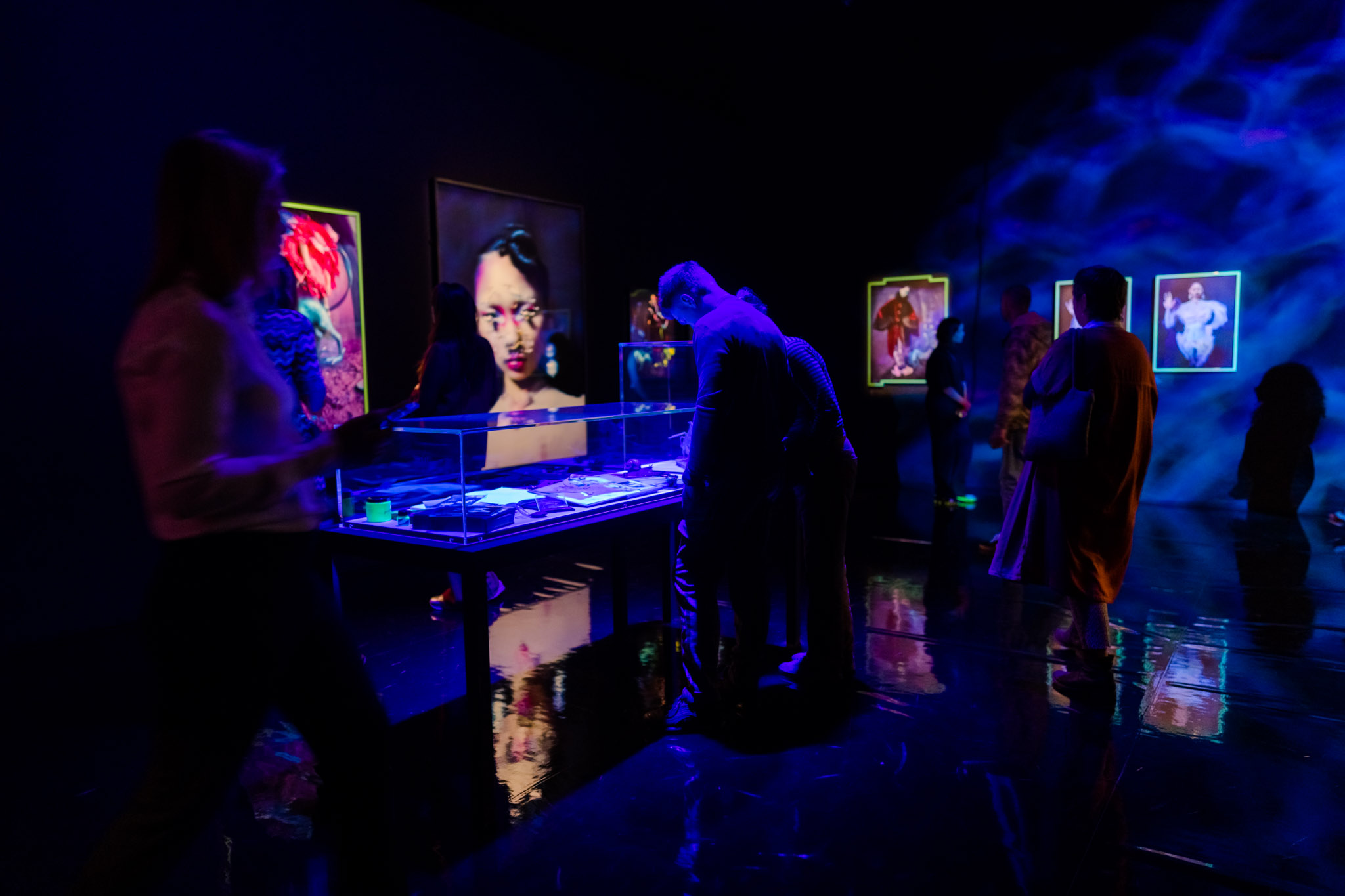 29 October 2022 21:00 - 29 October 2022 02:00
During The Perfect Night, in collaboration with Operator, you can enjoy a live talk show set in the exhibition Wonderful Things. Guests at the table will include Joris Suk and Tessa de Boer of Maison the Faux, the designers of the exhibition Wonderful Things. Also on the programme are various performances and, of course, DJ's at the Kunsthal Café.
Book your ticket now!
tours
Saturday 29 October 
Join various tours (in Dutch) during on Saturday. Dive into the world of design on a tour by Here We Are! or let yourself be taken through the wonderful world of Tim Walker. The tours are free on presentation of a valid Kunsthal ticket and will take place several times during the day. Sign up on the day at the information desk.
Special tours 
Saturday 29 October 
During the special tours (in Dutch) photographers Harmen Meinsma and Loek Buter will tell you all ins and outs about their profession during a photography tour, and Florine van Rees of the DIRT will take you on a set design and photography tour through the exhibition Tim Walker: Wonderful Things.
| | |
| --- | --- |
| Special tours Saturday 29 October  |   |
| Photography tour with Harmen Meinsma | 13:00 - 14:00 hrs  |
| Photography tour with Loek Buter  | 16:30 - 17:00 hrs |
| Setdesign & photography tour with Florine van Rees | 19:00 - 20:00 hrs |
Want to be sure of a spot for one of the special tours? Then sign up at aanmelden@kunsthal.nl. There is limited space available so be quick! Participation is free on presentation of a valid Kunsthal admission ticket.
 
Sleep in Tim Walker: Wonderful Things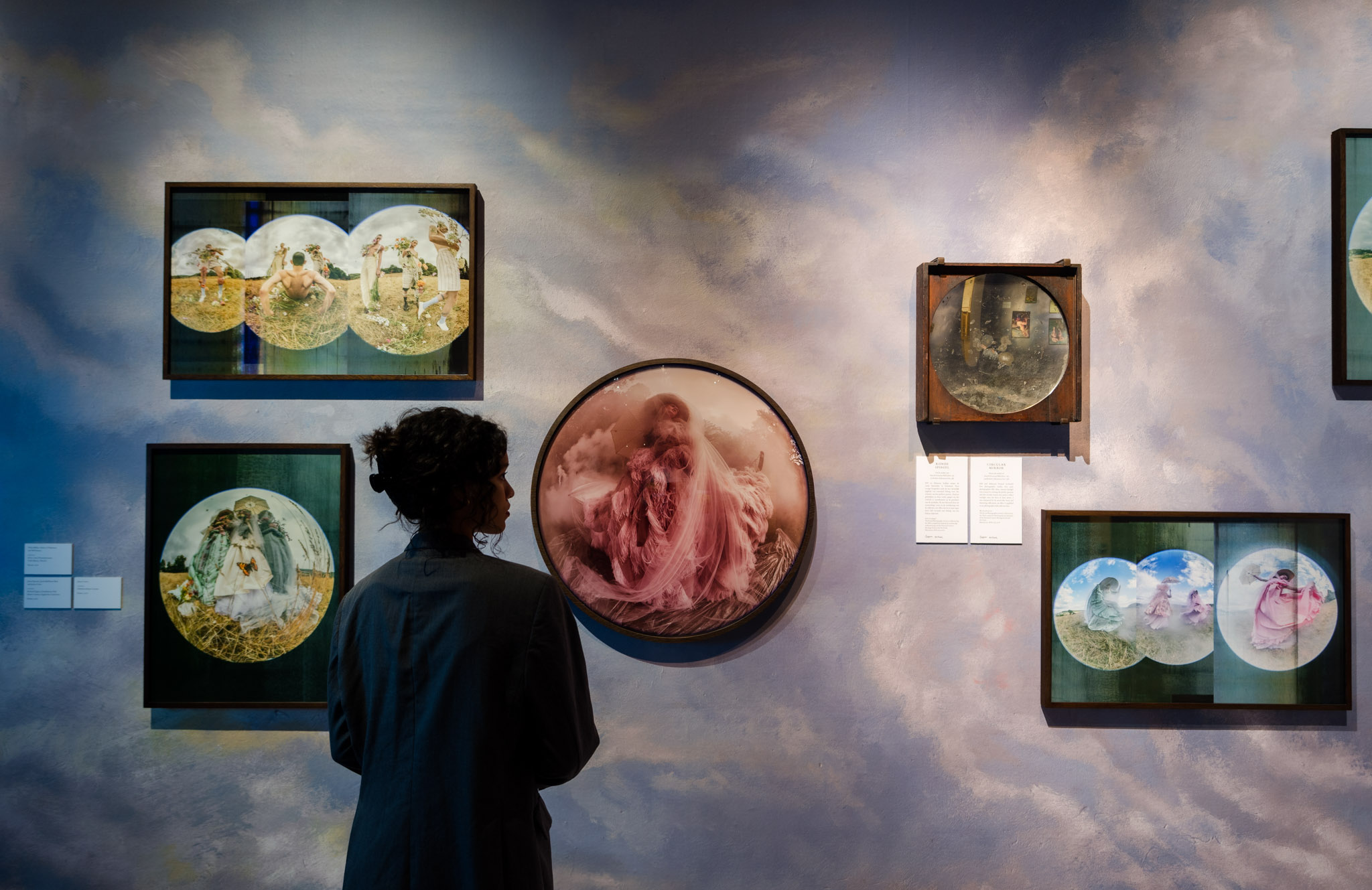 29 October 2022 22:00 - 30 October 2022 08:00
Will you be sleeping amidst Tim Walker's imaginative photography in the exhibition Wonderful Things during the night of Saturday the 29th to Sunday the 30th of October? You might just be! Sign up quickly for your chance to experience this extraordinary anniversary event.
Join and win!
NIGHT MAKERS WITH FUNS 'FUNZIG' JANSSEN
SATURDAY MIDNIGHT – SUNDAY MORNING 02.00 HRS
Are you a real nighthawk? And are you always bursting with creativity in the middle of the night? Then you might want to participate in Night Makers! During the night from Saturday to Sunday, together with Funs 'Funzig' Janssen – former City Artist and cinematographic illustrator  – you can get creative during a nocturnal illustration session right in the middle of the Kunsthal. While enjoying a drink, midnight snack, and jazzy tunes, you and Funzig will be creating your own nocturnal city scapes. Let yourself be inspired by the characteristic architecture of the Kunsthal building, and why not have look on the roof while you're at it!
Participating in this workshop costs 10 Euros per person and includes two soft drinks, a midnight snack and a cocktail. Hurry up and book your ticket here!
PROGRAMME SUNDAY 30 OCTOBER
| | |
| --- | --- |
| 09:30 - 11:15 | Breakfast concert with DoelenEnsemble (fully booked) |
| 11:00 - 16:00   | Family Fun  |
| 12:30 - 13:30 | See you later, Illustrator! |
| 16:00 - 18:00  | Book launch & Tea Dance Party  |

BREAKFAST CONCERT WITH DOELENENSEMBLE (FULLY BOOKED)
SUNDAY 30 OCTOBER 9:30 – 11.15 HRS
Escape from reality for a little while and wake up on Sunday 30 October while enjoying a nice breakfast at the Kunsthal Café. After that you can immerse yourself in the sounds produced by the DoelenEnsemble. After the concert everyone is free to visit the exhibitions by themselves. 
The costs for enjoying this special breakfast are 10 Euros per person, and the concert can be attended upon presentation of a valid Kunsthal admission ticket. 
The breakfast is fully booked.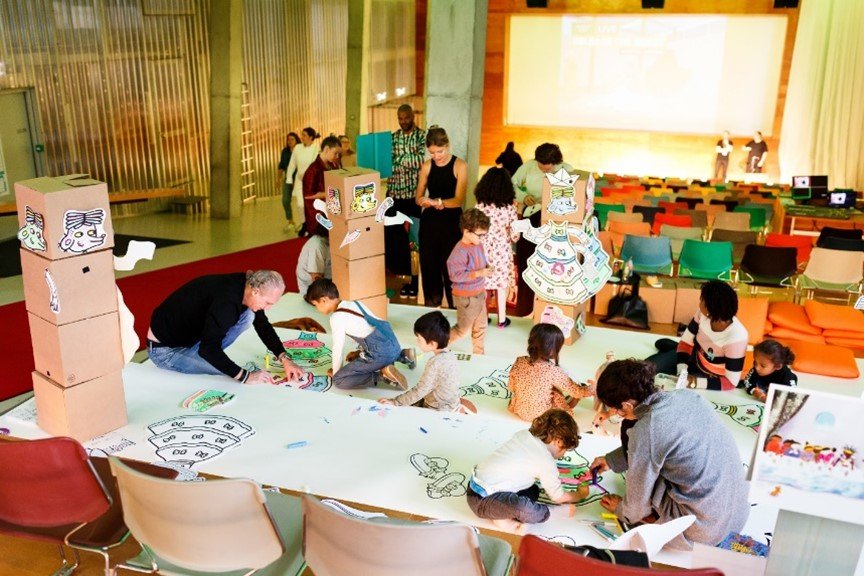 FAMILY & FUN
SUNDAY 30 OCTOBER 11.00 – 16.00 HRS
On Sunday afternoon lots of things will be organised for families and children, including an edition of See you later, Illustrator! during which you can get creative yourself with poet Wessel and illustrator Yara. Let your imagination run wild, shout out and draw along with them. There is also a tattoo shop where you can get a fantastic (temporary) tattoo. You can participate in Family Tours and in a colourful workshop by the artist Isa van Lier. And get creative yourself at the KunsthalLAB, which will focus entirely on Wonderful Things; create your own miniature dream world, write a love letter to an object that inspires you, and take a photograph in an imaginative setting. 
| | |
| --- | --- |
| PROGRAMME FAMILY & FUN  |   |
| 11:00 - 13:00 hrs | colourful workshop by Isa van Lier  |
| 11:00 - 16:00 hrs | Workshop KunsthalLAB |
| 11:00 - 16:00 hrs | Magic Tattooshop |
| 12:30 - 13:30 hrs | See you later, Illustrator! |
FAMILY TOURS 
 
Here We Are!
11:30 - 12:00 hrs 
13:30 - 14:00 hrs
14:30 - 15:00 hrs
Tim Walker: Wonderful Things 

12:00 - 12:30 hrs
14:30 - 15:00 hrs 
15:00 - 15:30 hrs 
All Family & Fun activities are free of charge upon presentation of a valid Kunsthal admission ticket. 
For the family tours (Dutch spoken), you can register at the information desk on the day itself.
For the event See you later, Illustrator! we would very much appreciate it if you let us know that you want to participate. You can do so by

signing up here.
BOOK LAUNCH AND DANCE PARTY
SUNDAY 30 OCTOBER 16.00 – 18.00 HRS
We will conclude the weekend with the festive launch of the anniversary book 30 Years of the Kunsthal during an Afternoon Tea Dance Party in the Kunsthal Auditorium. The book, designed by Stang, is a colourful, large-format publication that includes loads of images as well as thirty personal stories. The writer and theatre artist Elfie Tromp, food journalist Ellen Scholtens, and our good next-door neighbour Kees Moeliker of the Natural History Museum will be reading their contribution to the book to the public. Will you join us to listen and raise your glass?
Photography and video
During the Kunsthal Anniversary Weekend photographs will be taken. By participating in the event, you agree to the use of these images by Kunsthal Rotterdam.
This festival is part of the agenda of Rotterdam Festivals
See also