Limited edition T-shirt
Kunsthal x Off-White drop
9 August, 2019 18:00
There are still some Kunsthal Rotterdam X Off-White™ T-shirts available, go to the webshop and order quickly!
Notify in the comments field in the webshop which size (XXS - XXL) and color (white or black) you want to order*. Once the payment has been processed, the T-shirt will be sent. 
*While stock lasts

---
This Friday evening, the Kunsthal Rotterdam will launch, in cooperation with the high-end streetwear label Off-White™, a limited edition T-shirt, to tie in with the exhibition 'Street Dreams: How Hiphop took over Fashion'.
The drop will take place at 18.00 hrs in the Kunsthal. The Kunsthal Rotterdam x Off-White™ T-shirt is available in black or white, and is a limited edition, selling at €247. In the Kunsthal, it's only possible to pay using a PIN number or with a credit card. Only one T-shirt per person. Be on time – first come, first served!
In collaboration with the HipHopHuis and guest curator Lee Stuart, the Kunsthal Rotterdam presents 'Street Dreams: How Hiphop took over Fashion',  an exhibition about hip-hop and its influence on fashion and lifestyle. Streetwear is dictating the speed and aesthetics of the fashion industry and changing how that industry is developing itself. Hip-hop is THE youth culture of choice, dominating the charts as well as the world-wide street scene – from a source of inspiration for high fashion brands to making sportswear more accepted for everyday attire.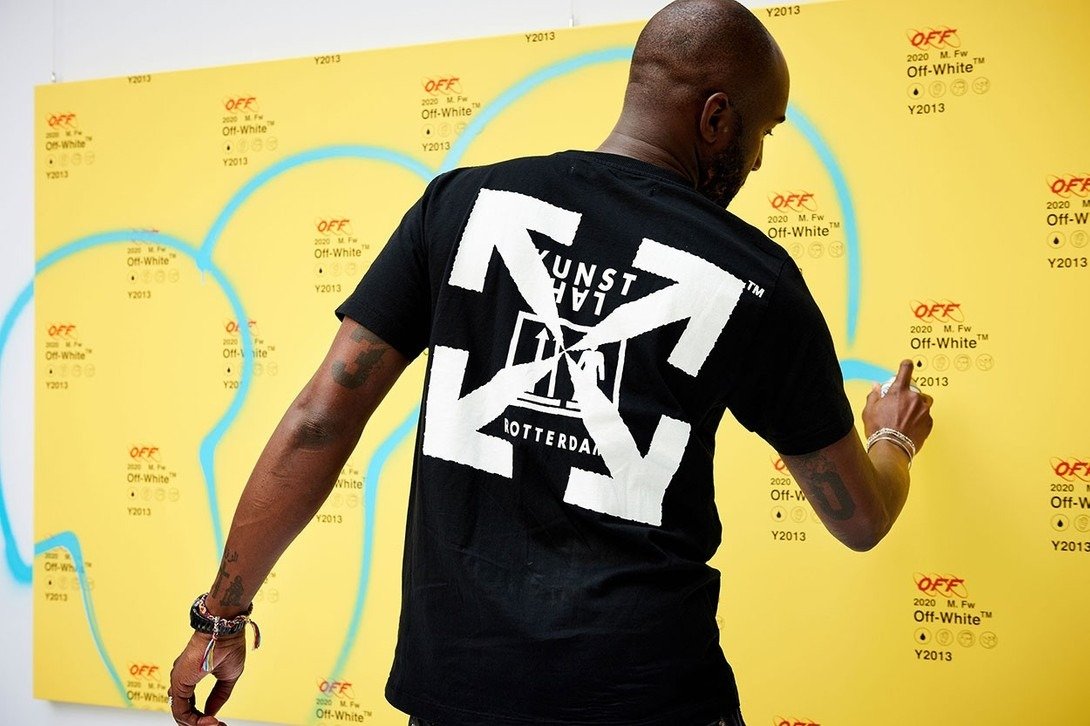 ALSO SEE