This summer, you can enjoy four Sundays filled with live music and DJ's, food & drinks, and design & art during Kunsthal LIVE ON SUNDAY. Come and watch, listen, party, dance, and encounter. And discover your passion for art & culture during one of the special tours. This summery outdoor festival in the Museumpark will take place on Sunday 3, 10, 17, and 24 July between 13:00 and 17:00 hrs, and admission is free!
As the Kunsthal is celebrating its 30th anniversary this year, we are adding an extra festive touch to this event: each Sunday we will be working together with one of our partners for the line-up of this colourful festival. So why go on holiday? 
SUNDAY 3 JULY
To kick off the summer festively, we will be making some noise with our partner RIGHTABOUTNOW INC. Funk, soul, R&B, and even a touch of disco: it is bound to become a great party with DJ Jasmine Perez behind the decks, and ParHasard and the 16-member Re:Freshed Orchestra on stage. Also featuring roller-skating performances by Solid Ground Movement!
SUNDAY 10 JULY
Whenever we are collaborating with the Instituto Buena Bista (IBB) Curaçao, and the All you can Art artists, the sun is shining in our hearts. After being exposed to the positive vibes of the singer and rap artist Kay Slice and DJ AMIR, the infectious KUENTA will have you dancing to their unique mix of European dance and traditional Caribbean music. And of course you can also bring out your inner artist at the open studio.
Caribbean vibes
Kunsthal LIVE ON SUNDAY 10 July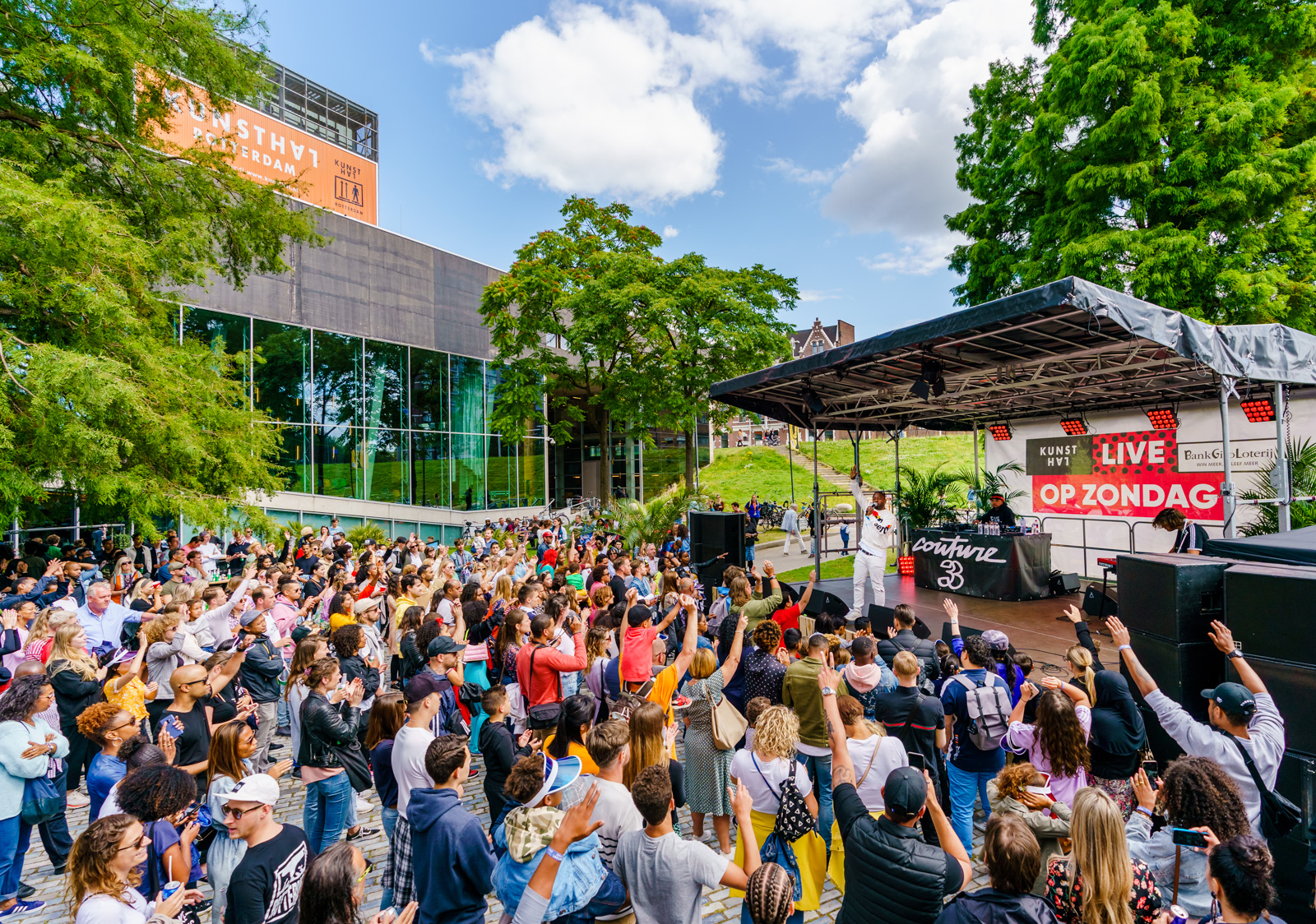 10 July 2022 13:00 - 10 July 2022 17:00
Caribbean vibes on sunday! This edition we will work together with Instituto Buena Bista Curaçao.
More info
SUNDAY 17 JULY
This Sunday we are putting the spotlights on women, in collaboration with the creative impact platform Ellae! The mind-blowing tunes of the versatile DJ Mixturess, the soulful sounds of the singer-songwriter Ntjam Rosie, and the enchanting vocals of Bente will be taking over the Museumpark all afternoon.
SUNDAY 24 JULY
Put on your dancing shoes, because this Sunday Maite Hontelé is responsible for the musical line-up. And that of course means: Latin!  DJ's Willy and Git Hyper will be bringing the best records from their vinyl collections, after which Duo Cafuné will transport you to Brazil. The international all-star salsa band Choco y sus Cómplices will then take over the stage for a spectacular conclusion, of course with the help of the dancers from Salsability!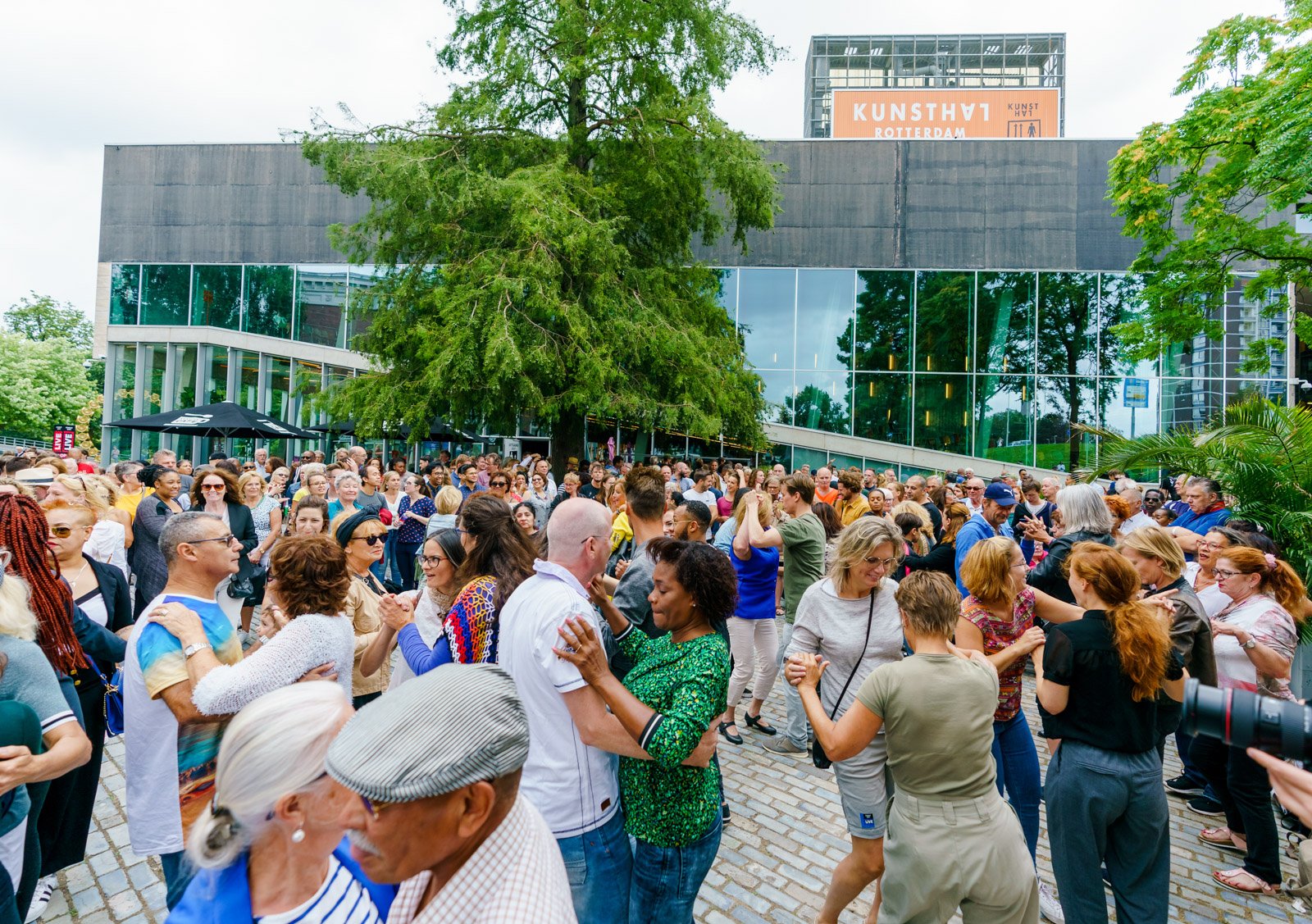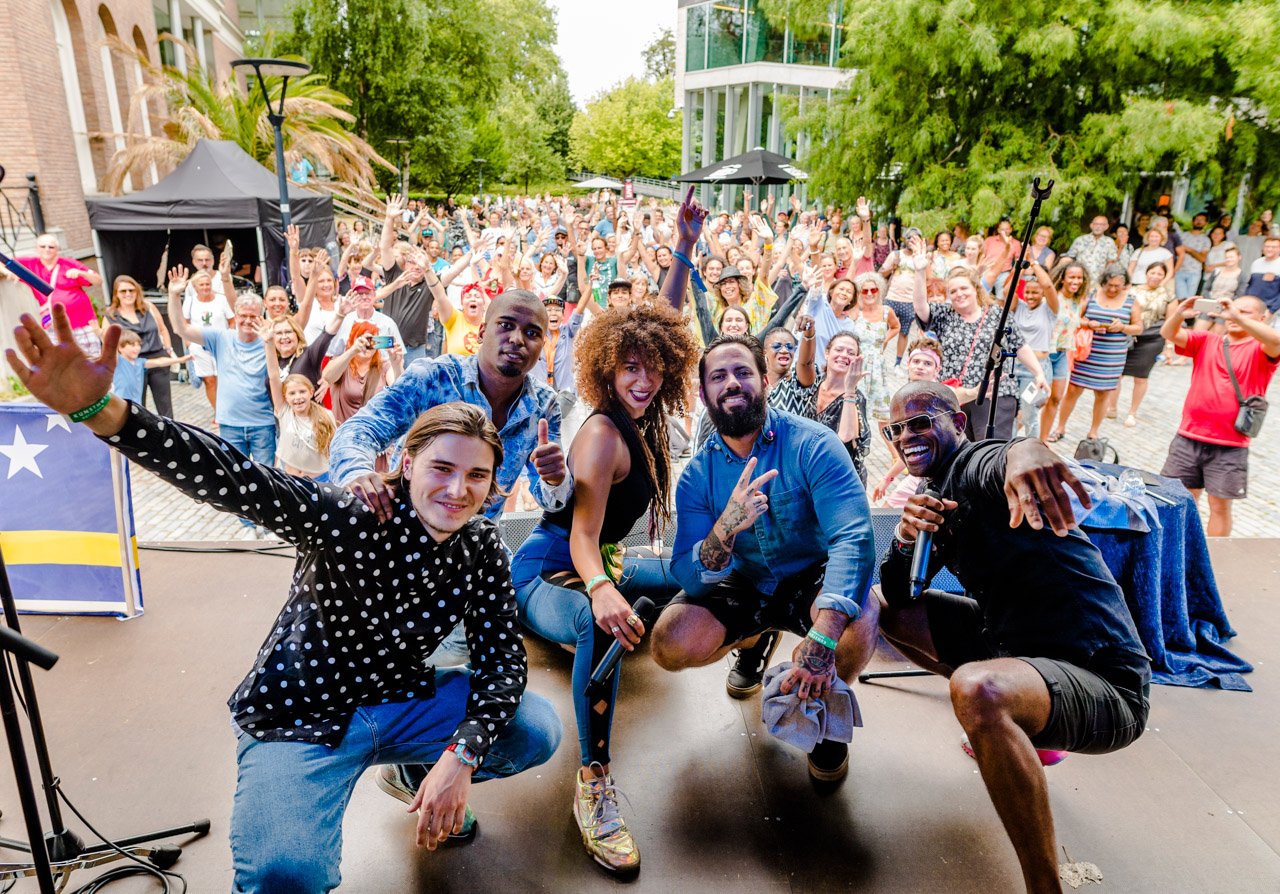 SPECIAL TOURS
Join the free hop-on, hop-off tour of the exhibition 'Here We Are. Women in Design', and discover the ground-breaking work, made between 1900 and the present, of over a hundred women designers. Or get under the skin of the French artist, writer, and activist Claude Cahun. This intriguing person is brought to life in experimental self-portraits, surrealist photomontages, and theatrical photographs. All afternoon, children and families can join a special Treasure Hunt in and around the Kunsthal building.
Programme 13:00 - 17:00 HRS
Sunday 3 july

I.s.m. RIGHTABOUTNOW INC.
ParHasard
Re:Freshed Orchestra
DJ: Jasmine Perez
Host: Ivan Words
Special: Solid Ground Movement
Roller Skating

Sunday 10 july

I.s,m. Instituto Buena Bista Curacao
Kay Slice
KUENTA
DJ: AMIR
Host: tba
Special: Kick off All you can Art

Sunday 17 july
I.s.m. Ellae
Ntjam Rosie
Bente
DJ: Mixturess
Host: Emma Waslander
Special: tba
 
Sunday 24 july

I.s.m. Maite Hontelé 
Duo Cafuné
Choco y sus Cõmplices
DJ's: Willy & Git Hyper
Host: Maite Hontelé
Special: Salsability dancers
Kunsthal LIVE ON SUNDAY is made possible thanks to the participants of the Vriendenloterij.
SEE ALSO