Following the success of the special evening openings 'without clothing' during the exhibitions 'Robert Mapplethorpe. A Perfectionist' in 2017, 'Hyperrealism Sculpture' in 2018 and 'Joana Vasconcelos. I'm Your Mirror' in 2019 the Kunsthal Rotterdam is again organising a Naked Tour. This time of the exhibition 'Extra Large'. A large-scale retrospective of imposing tapestries based on designs by renowned artists like Pablo Picasso, Le Corbusier, Miró, Vasarely and Louise Bourgeois. Walk along the more than sixty hand woven, meters high, tapestries, in your nude! Due to great interest, a new date Saturday November 7th has been added. The main language during this event is Dutch.
The exhibition focuses on a period of a hundred years, with tapestries made directly after the First World War up until now. In ten chapters, 'Extra Large' will show the development of the tapestry and reveal the endless possibilities of the craft. With their combination of artistic finesse and extraordinary craftsmanship, these metres-high, handwoven tapestries are of an unrivalled quality and a joy to behold
PROGRAM NAKED TOUR 26 SEPTEMBER
| | |
| --- | --- |
| From 18.30 hrs | Doors of the Kusnsthal Café open, reception with a welcome drink |
| 19.30-20.30 hrs | Naked Tour of 'Extra Large. Tapestries of Picasso and Le Corbusier to Louise Bourgeois' |
| 20.30 - 21.00 hrs | Opportunity to visit the exhibiton by yourself |
| 22.00 hrs | Kunsthal Café closed  |
Tickets cost € 23.00 per person, and include a welcome drink.  Students and CJP card holder pay € 16.00 per person. (Museumkaart and Rotterdampas do not apply during this event)
SPECIAL OFFER FOR ROTTERDAM PRIDE AND NFN MEMBERS
Upon presenting the Pride guide or membership pass respectively, Rotterdam Pride participants and members of NFN will receive a free copy of the exhibition poster (with a value of € 7.50).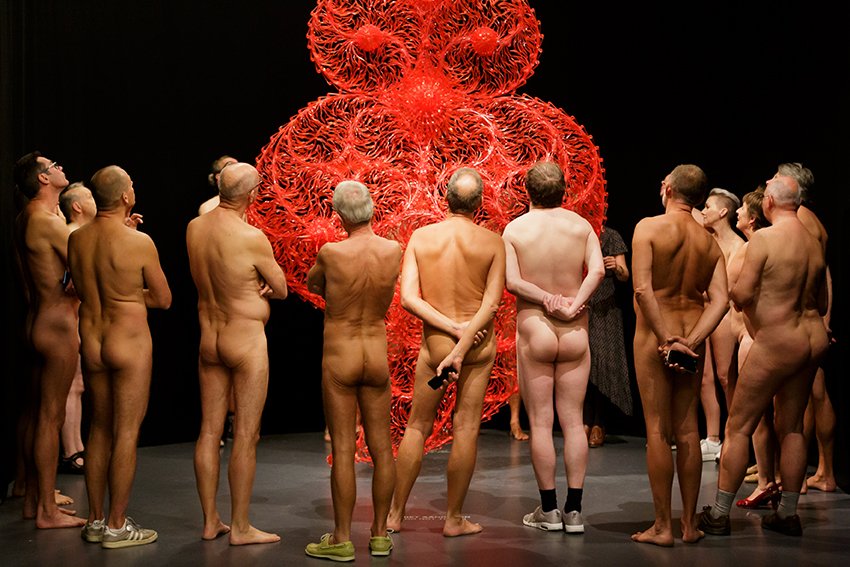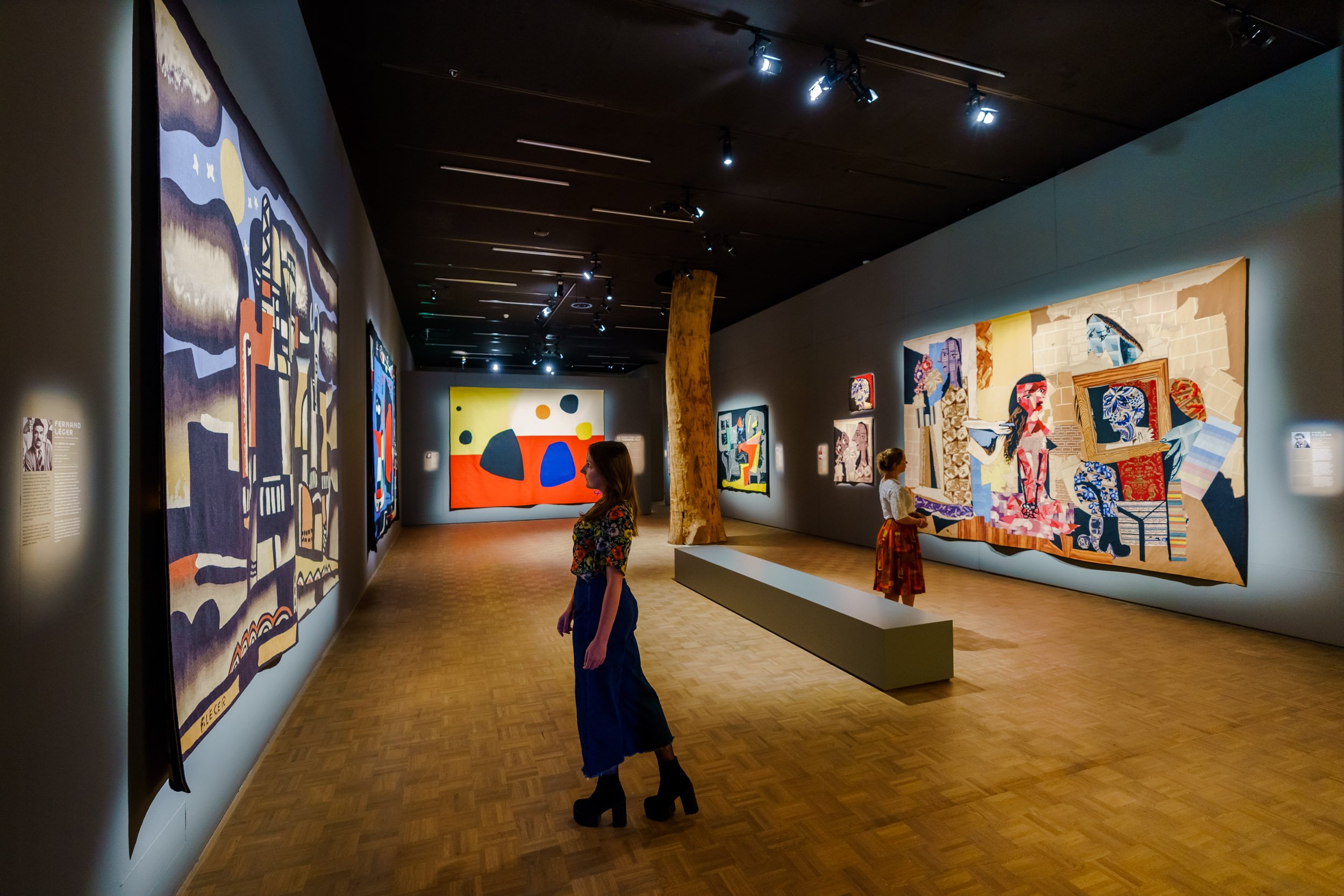 See also