Build the Kunsthal!
Kunsthal launches limited edition building model
May 24, 2022
Build the Kunsthal in LEGO® blocks! 1 November 2022 will mark the 30th birthday of Kunsthal Rotterdam. At various moments in the run up to that date, we are turning the spotlight on what makes the Kunsthal the Kunsthal. In June – Rotterdam Architecture Month – the focus is on the Kunsthal building. To celebrate the 30th anniversary, the Kunsthal is launching a limited edition construction kit for collectors and fans.
The limited edition construction kit is entirely designed using LEGO® blocks. You can recognise all the architectural features: the ramp, the sloping columns, the façades with their different materials, the roof garden, the dyke – even the familiar coloured seats in the Auditorium have been incorporated in the design. The kit is available in a limited edition of only 1000. Read all about this exclusive building model here.
Festive launch
The Kunsthal limited edition construction kit will be launched during a festive event in the Kunsthal on Sunday 12 June. Join in the battles and challenges, build the Kunsthal and the Rotterdam skyline and learn from the tips&tricks of the experts.
Want to be sure of a copy? From Tuesday 24 May onwards the pre-sale starts at www.kunsthalshop.nl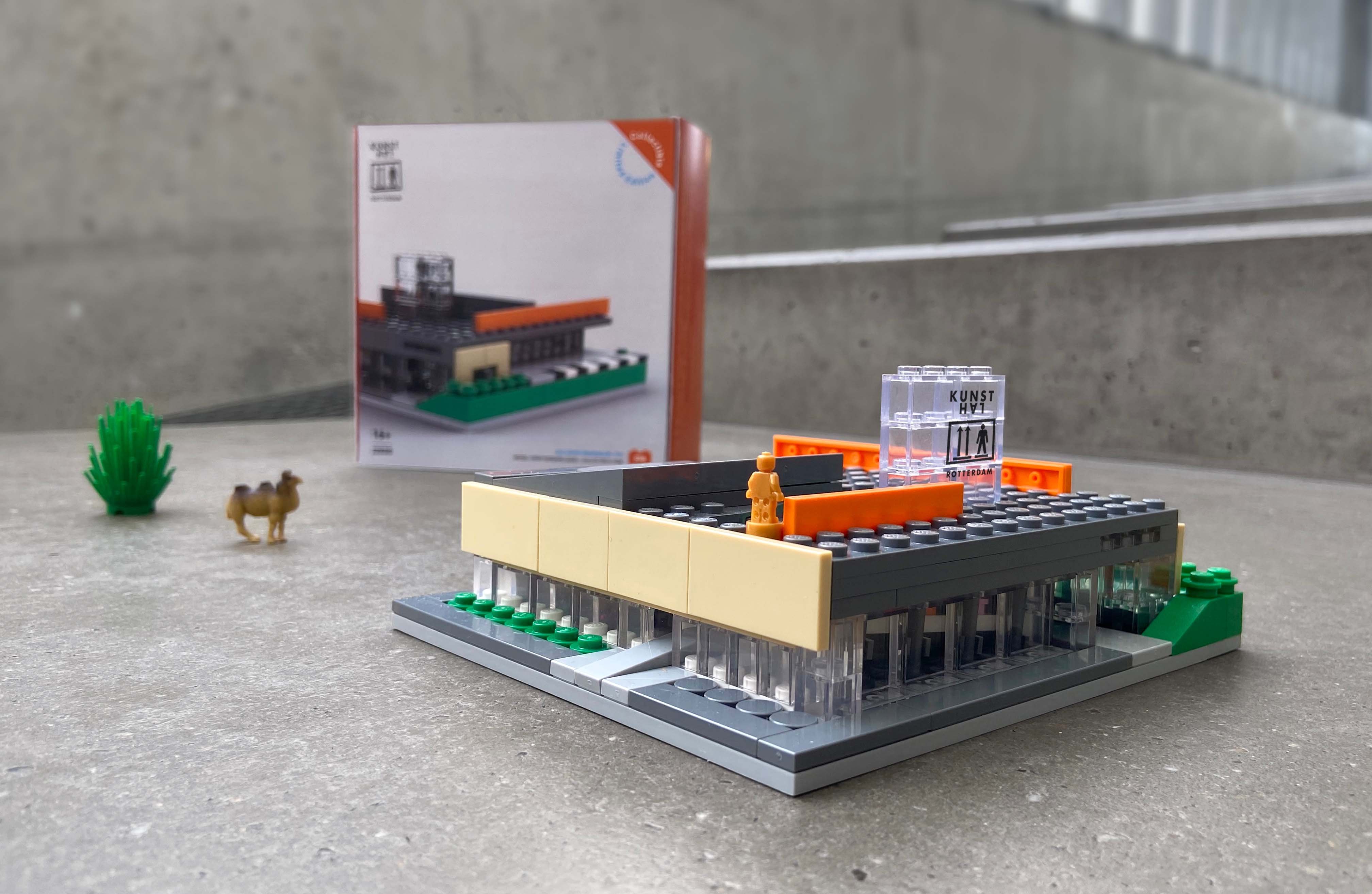 Zie ook